A visionary's take on Make in India
The IIFLW International tournament was the brainchild of one man - Praful Zaveri. He put his heart and soul into organizing the event and at the end of the day made sure that the highest level of organization was maintained at the tournament. Nagesh Guttula, the CEO of South Mumbai Chess Academy, was thoroughly impressed with the conditions. He sent us this article applauding Praful Zaveri for the humungous efforts taken in organizing this world class event.
Although meant for the Indian political and economical transformation, the 'Make in India' can be very well applied to any other subject concerning national pride, progress and integrity. They say some things are meant to be impossible. Fortunately for us in the country of dreams, there is no such delusion. We are doers and believers, and once we take on something, sky is the limit. Until quite recently we believed that India would be incapable of holding world-class tournaments with the same quality that is provided to players abroad. This myth was shattered by the resolute actions of a 52-year old man with multifarious talents and resources. 
Meet Praful Zaveri who has been working tirelessly for the cause of chess in the country. He has finally created the yardstick against which all future tournaments will be measured. His own contribution to chess has been explicit and significant. He is a Mumbai based professional coach, has authored couple of  books on chess, and a FIDE Instructor and arbiter, and now he adds another badge to his coat, as the organiser of the grandest chess tournament the country has ever seen - IIFL Wealth International chess tournament. This event had been his vision and his mission for the development of chess in the city of Mumbai and India.
World class tournaments are complete with facilities such as a high quality venue, with added amenities such as the game analysis room,media room, live streaming of top games, availability of snacks and beverages, coverage from national and local media, akin to what the Indians are used to seeing for cricket.
Those who have the power and thus the responsibility to take action, always try to subvert from the discussion on our inability to hold such tournaments due to lack of infrastructure, must take note from Praful's endeavour. He is an epitome of the saying "where there is a will there is a way." 
Praful Zaveri organised one of  the world's biggest junior chess championship with the highest prize fund we have ever seen with the aid of corporate giant 'India Info Line Wealth' (IIFLW) and went on to turn his dream into reality with a one of a kind tournament.  
This event has won praises and has been acknowledged both nationally and internationally for its management and organisational fluency. It was held at Mumbai's prime location - BKC in the campus of Mount Litera School. It was complete with mandatory high security checks for all players and accompanying persons, who were issued I-cards before entering the tournament area, a step missing in most of our tournaments which can potentially jeopardise the fairness of results. 
However like any remarkable event this too came to concrete reality after a long and tedious journey of ten odd months recounts Praful. Bhumika Shah, one of the chess parents at the venue, blissfully expresses, "Its a great service to us and our kids, Praful sir has truly shown how intent can make a make a difference, by association with corporates he has organised a dream come true tournament for our kids".
Praful's books have in a similar manner inspired many junior chess players across the country for years. Being both instructive and awe-inspiring to many youngsters, who live by it. This also includes Priyadarshan Banjan, a former student of Zaveri, who is currently the editor of Chess Base India.
The best of the things in the world have been the result of ideas. Make in India was one such idea that has conceptualised the union of the public and the private sector, and if we can only think of the idea behind the campaign we will realise that it can be used for other significant causes too. Praful has underlined one such cause that has previously been neglected, but one man's devotion has proved every excuse implausible. We hope he continues his noble work that will change the lives and dreams of the generation to come, and accelerate their journey towards the international platform in Chess and making India the hub of future Chess champions.
About the Author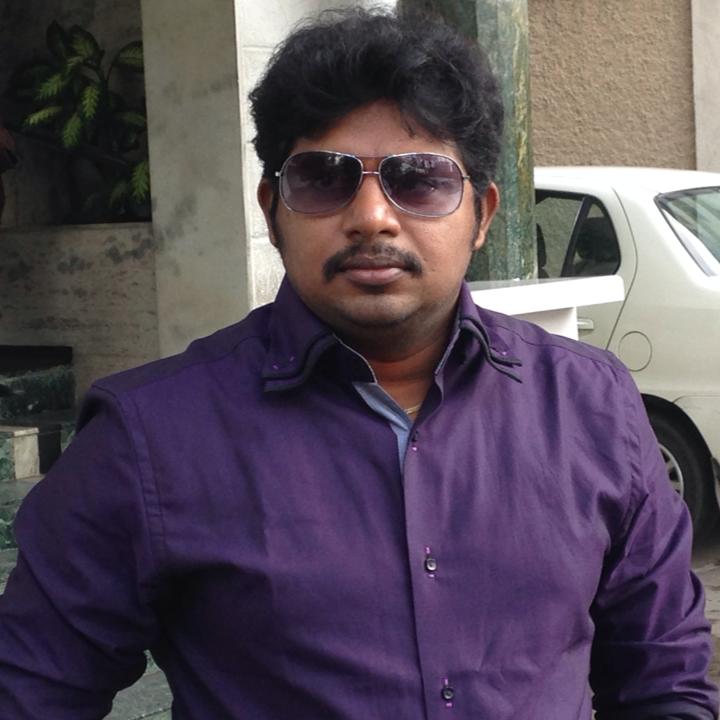 Durga Nagesh Guttula is a special sports correspondent at the Press Club, Mumbai. He is also a freelance sports writer. He is the CEO and director of the South Mumbai Chess Academy (SMCA). He is also the Jt.Secretary Mumbai City District Chess Association(MCDCA). And as a cherry on top of all this he is also an International FIDE rated chess player.
---