World Rapid and Blitz 2017 begins in 4 hours, but no players' list
The World Rapid and Blitz Championship begins on the 26th of December at Riyadh, Saudi Arabia. The first round will take place at 4.30 p.m. IST, in a little over four hours from now, but there is no sign of players' list. Many top players have given this event a miss. Seven Israelis were unable to make it due to visa issues. The prize money is excellent and so are the conditions for the players. But can you call this a World Championship? When players who have qualified rightfully are unable to participate, is this fair? We would like to know your opinion. Also we have some pictures from the opening ceremony sent to us by Anantharam Rathinam.
We are just four and a half hours away from the one of the biggest events of the year World Rapid and Blitz 2017 in Riyadh, Saudi Arabia and there is no players' list to be seen. In fact our respected arbiter R. Ananthram sent us some pictures from the opening ceremony and from that you can deduce that Carlsen, Anand, Svidler, Aronian, Karjakin, Harikrishna are the big names who are already present in Riyadh.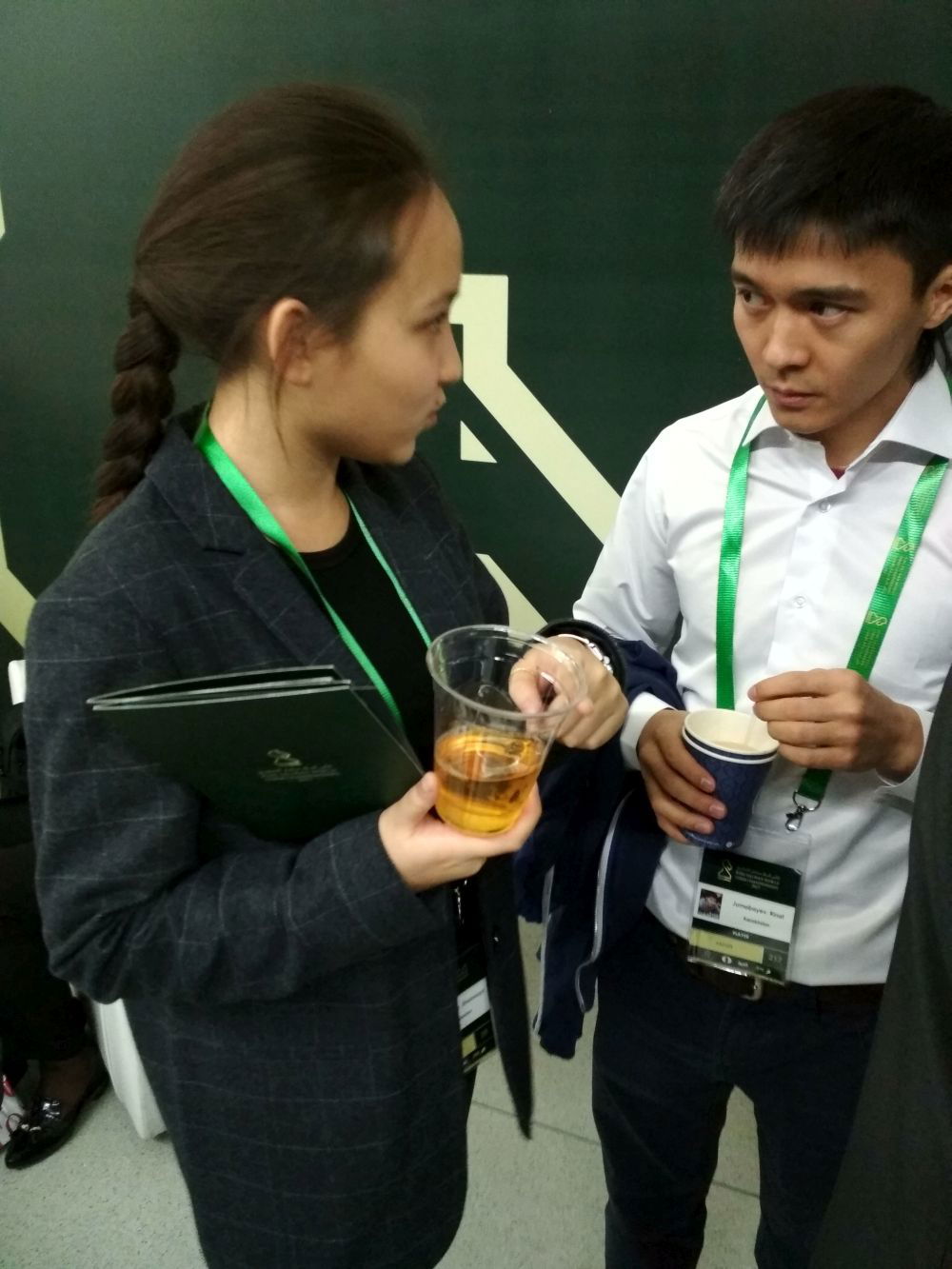 Is this truly a World Championship?
A lot of top players have given this tournament a miss on the grounds that it is being held in Saudi Arabia. One of the most important of them is Anna Muzychuk who is the defending World Champion in both rapid and blitz format. This is what she wrote on Facebook which was shared nearly 3800 times and gained nearly 10k likes:
While Maria decided not to play as a principle, there are seven players from Israel who have been denied visas to play in the tournament. The question is: when all the players in the world (who have qualified) cannot freely participate in an event, can this be called a World Championship?
Live games will be beginning at 4.30 p.m. IST. ChessBase India will be covering this tournament in great detail. Stay tuned.

---