World Junior 03: Only one Indian remains at the top
At the end of three rounds at the World Junior Chess Championship in Tarvisio, IM Harsha Bharathakoti from Telangana is in the joint lead with a perfect score of 3.0/3. A whisker away from him are R Praggnanandhaa and two of the highest rated GMs from India at the event, GM Murali Karthikeyan and GM SL Narayanan, all of whom won their first two games and conceded a draw in the third. A report with games and pictures.
Perfect scorers from India were chopped down from four to just one in the third round of the World Junior Chess Championship as Karthikeyan, Narayanan and Praggnandhaa were held to draws. The only Indian to emerge with an unblemished score was the 17-year-old IM from Telangana, Harsha Bharathakoti.
Harsha has been in tremendous form lately. He had won a GM norm with a round to spare at his previous tournament, the Isle of Man Open, beating grandmasters who were much stronger by rating to him. And now, at the World Juniors, he seems to be doing it again. Of course, with only three rounds gone, it is too early to make predictions. But one could definitely reckon that this magnificent start will surely boost his confidence whilst hurling him up the leaderboard.
After three rounds, IM Harsha Bharathakoti is the only Indian among the tournament leaders | Image Source
In his third round game, Bharathakoti was able to exchange off his opponent Tran Tuan Minh's queen for his rook and bishop and get a material advantage. Then on, the Indian systematically outplayed his opponent, exchanging pieces at regular interval. However, a startling oddity was observed on the 48th and 50th moves of this game. Both players seemed to have overlooked a simple double attack with the queen that could have cost black a full rook!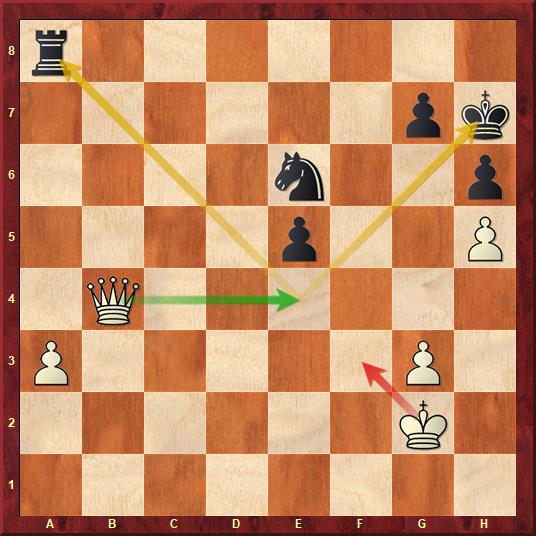 Nevertheless, Bharathakoti's advantage at this point was too big and his Vietnamese opponent had to resign just five moves later.
The other leaders from the Indian battalion, SL Narayanan, Murali Karthikeyan and R Praggnanandhaa drew their games and slipped down to the joint second spot on the leaderboard.
SL Narayanan essayed the Four Knights variation of the English Opening in his third round game against Luca Moroni Jr. The two played a fairly balanced game in which at no point was either side at an advantage. However, players fought until there were only kings and bishops remaining on the board.
Playing from the black side of a Scotch Opening, Murali Karthikeyan, just like Narayanan, was unable to create any chances and agreed to a draw in 34 moves. The Indian did have a bishop pair against his opponent's knight and bishop but there wasn't much in the position to play for. After the exchange of rooks on the 33rd move, Karthikeyan gave up one of his bishops for Lomasov's knight and an opposite colour bishop endgame was reached. At this point, the players signed peace immediately.
In the Women's group, Vaishali R, the top rated Indian woman at the event won her first two games but lost against the top seed of the tournament, IM Zhansaya Abdumalik from Kazakhstan. With her loss, Vaishali has slipped down to the 14th spot on the leaderboard. The second highest rated Indian at the event, Akanksha Hagawane won her third round game and is currently 8th on the leaderboard (tied for second) with a score of 2.5/3.
Round 3 Results (Open)
Round 3 Results (Girls)
Round 4 Pairing (Open)
Round 4 Pairing (Girls)
About the Author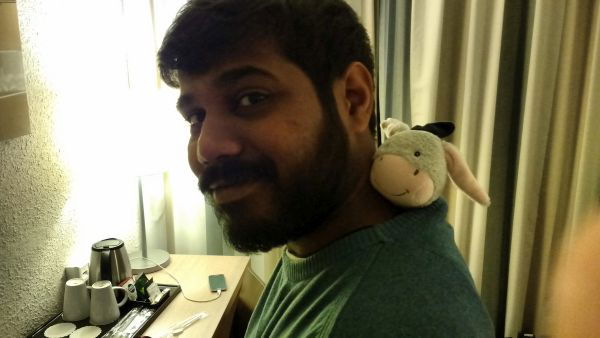 Aditya Pai is an ardent chess fan, avid reader, and a film lover. He has been an advertising copywriter and is currently pursuing a Master's in English Literature at the University of Mumbai. He loves all things German and is learning the language. He has also written scripts for experimental films.
Previous Reports on World Junior Championship
Coverage in English
World Juniors 01: Event opens with early shocks
World Junior 02: Four on a perfect score
Coverage in Hindi
विश्व जूनियर चैंपियनशिप :भारत की युवा उम्मीद !!
विश्व जूनियर चैंपियनशिप 2017 - अभी तो ये आरंभ है !
---