World Cup 2017 Round one: Vishy Anand is the sole winner for India
The biggest event of 2017 has begun! Vishy Anand showed good form on the first day and scored a full point against his young Malaysian opponent. The upset of the day was surely Harikrishna's loss against Gonzalez Vidal. Karthikeyan also slumped to a defeat against Vallejo Pons. Four other Indians - Vidit, Adhiban, Sethuraman and Deep drew their games. We bring you all the action with pictures, video interviews of five players and analysis.
Photos by Amruta Mokal
For Indian chess fans the World Cup 2017 is a tournament to look forward to with great excitement. We have Vishy Anand leading from the front. It always a pleasure to see the five-time World Champion in action. The tournament is taking place in Hotel Hualing in Tbilisi. In the tournament hall, if you just walk a few more steps from Vishy's game, you see the only other Indian player who has ever crossed 2750 - Pentala Harikrishna. A few more boards later, you see the newest addition in the 2700 club Vidit Gujrathi. As if this was not enough, you also have the beast from Chennai B. Adhiban, the former Asian Champion S.P. Sethuraman and two nearly 2600 grandmasters Deep Sengupta and Karthikeyan Murali. It's quite a formidable contingent if you ask me. However, when it comes to tournaments where there is maximum pressure involved, after the World Championship and Candidates, it has to be the World Cup. One wrong move and you can be sent home packing. Such is the format.
Vidit put it perfectly, "When you play the Olympiad there is pressure, because you are fighting for your country. Yet, it is a team event and if something goes wrong in your game, you have someone else to cover it up. But in the World Cup, each one fights for himself. Everything depends on you. And this surely brings fair bit of pressure." The important thing in such scenarios is to get off to a good start. We can say that four Indians got off to a good start, while three did not.
Round one performance for Indian players:
| | | | | |
| --- | --- | --- | --- | --- |
| White | Rating | | Black | Rating |
| Yeoh Li Tian | 2478 | 0-1 | Vishy Anand | 2794 |
| Yuri Gonzalez Vidal | 2547 | 1-0 | Harikrishna | 2741 |
| Vidit Gujrathi | 2702 | 0.5-0.5 | Neuris Ramirez | 2614 |
| Nguyen Ngoc Truong Son | 2629 | 0.5-0.5 | Adhiban | 2670 |
| Ruslan Ponomariov | 2694 | 0.5-0.5 | Sethuraman | 2614 |
| Deep Sengupta | 2589 | 0.5-0.5 | Wang Hao | 2701 |
| Francisco Vallejo Pons | 2717 | 0-1 | Karthikeyan Murali | 2574 |

The strong performers:
The only Indian player who won his game today was Vishy Anand. His opponent was the Malaysian number one Yeoh Li Tian. Vishy came to the board in his orange and white shirt, which we have seen in numerous events before.
He looked relaxed and comfortable and his opponent choosing the Alapin Sicilian did not pose him too many problems. He came out of the opening with any difficulties. But it's one thing to get an equal position with black and quite another to start pressing for a win. The conversion from a slight edge to a full point would not have been easy, but Yeoh made Anand's task simpler by giving up his queen in the hope of forming a fortress. It was not to be. Anand used the powerful endgame weapon Zugwang and won the game without too many difficulties.
After just 16 moves Ponomariov offered Sethu a draw. This was a good result for the Indian who had the black pieces and has the ability to push with white tomorrow. Also the final position was favourable for White had Ponomariov found the key resource with the move g3.
In general experienced players like Ponomariov like to feel their way into the tournament and do not want things to go out of hand. But knowing what a dangerous opening theoretician Sethuraman is, it might be a dangerous decision for the Ukrainian to settle for such an early draw. Only time will tell.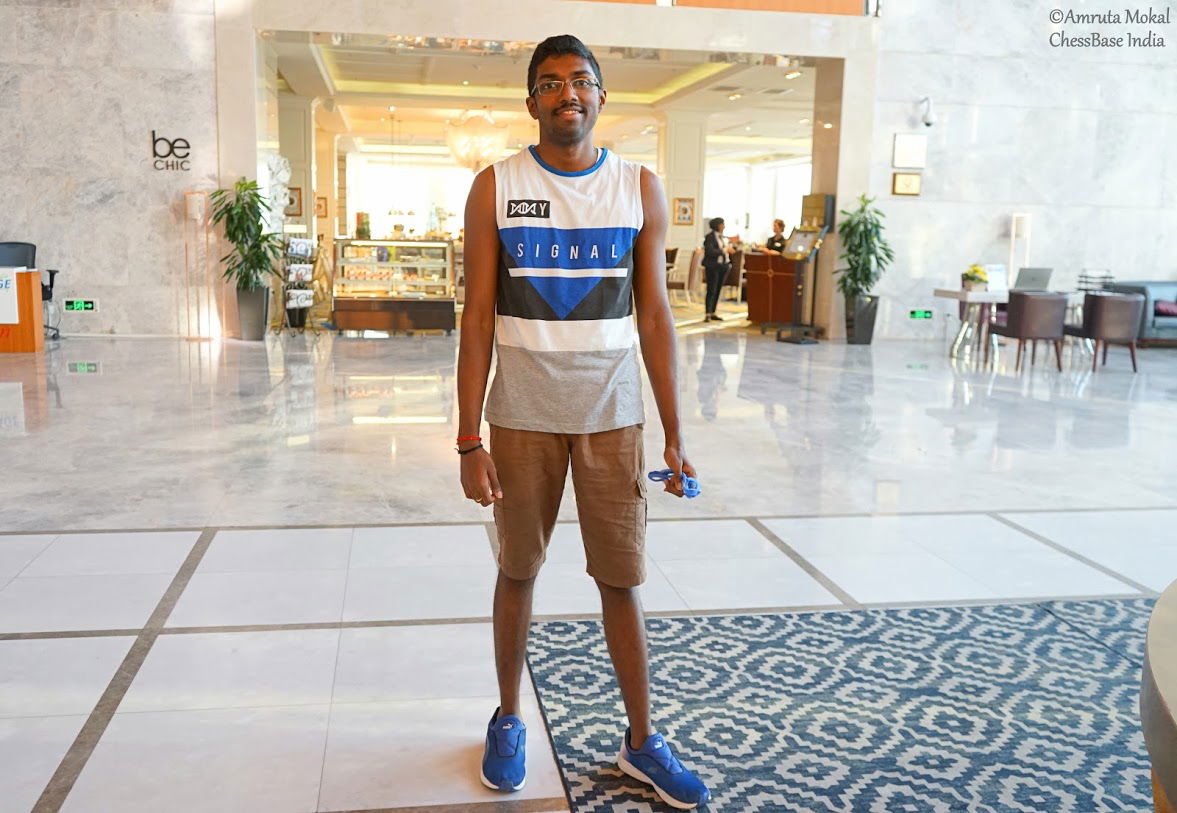 Adhiban drew his game against Nguyen Ngoc Truongson with the black pieces. Although Adhiban thinks he plays better with the black pieces, this is still a small moral victory as he will get to use some of his excellent preparation that he has worked on with his coach Elizbar Ubilava and try to surprise his opponent with white. The wild card entrant was in good spirits after the game and made sure that he kept himself physically fit by going to the swimming pool and then to the gym. It only shows that Adhiban has made up his mind to stay for quite some days in Tbilisi.
Playing against a strong player like Wang Hao, Deep was surely the underdog, but he did almost everything fine on the first day. He chose a solid opening, didn't overstretch, put some pressure on his opponent and at the right moment agreed to a draw. Even though Deep was white, a draw is an excellent result for him because this was the first time he is playing at the World Cup. This half point will surely boost his confidence for the second game.
Players who have catching up to do:
Vidit gained an excellent position out of the opening. He was quite upset after the game that he was not able to make most of his chances. His two knights were nicely perched on outposts, while his opponent Neuris Delgado Ramirez's bishops weren't doing much. The 22-year-old blamed the move f4 for losing all his positional advantage.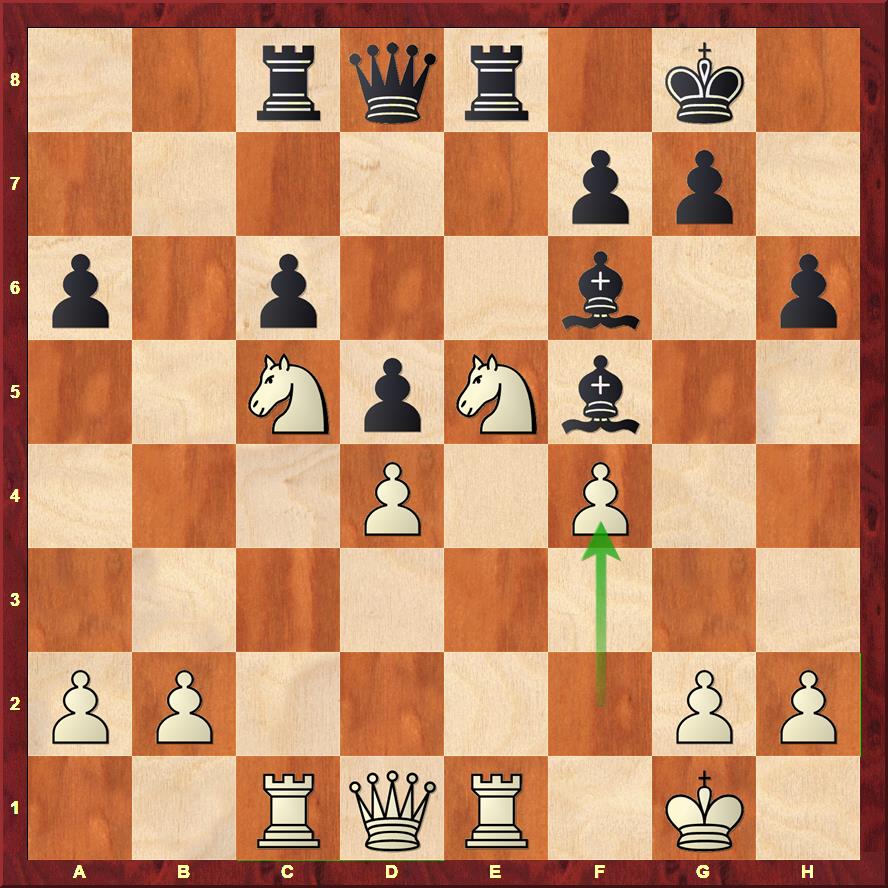 After Anand and Harikrishna, Indians have great hopes from Vidit as he has shown some excellent form in the past few months.
One can only say that Hari was not himself on day one. He played the Petroff and gained a small disadvantage out of the opening. Seeing his opponent's strong bishop on g2 and the plan to open the position with c4-c5, Harikrishna panicked. He burnt all the bridges for some tactical tricks, but the Cuban grandmaster was on top of his game. He simply made no errors and brought home the full point.
Hari's loss was one of the biggest upsets of the tournament. Will he be able to make a comeback? He is in a must win situation and having the white pieces we can surely expect him to beat an opponent who is rated 200 points below him.
Karthikeyan played passively from the black side of a Catalan like structure and was punished by Vallejo Pons who showed good technique to bring home the full point. Murali is a great talent of Indian chess. At the age of just 17 years, he knocking on the doors of 2600 Elo and has already been the national champion twice. Will he be able to beat Vallejo with the white pieces? If he does that would be a fantastic result.
Game two of Round 1 begins at 4.30 p.m. IST on 4th of September.
ChessBase India coverage of World Cup 2017:

Pairings for World Cup 2017 released
The FIDE World Cup 2017: The super seven Indians
Time to unleash the beast mode
ChessBase International coverage:
Magnus Carlsen plays in World Cup 2017
The most interesting match-ups for World Cup 2017
World Cup 2017: A glorious Opening ceremony
Firstpost articles:
FIDE World Cup 2017: Viswanathan Anand, P Harikrishna lead Indian charge at prestigious event
---