Vishy Anand is not going to give this one up easily!
Vishy Anand did the hard riding on day one and put himself in lead with 5.0/6. Now on day two it was important to keep drafting ahead and not to burn out. This is exactly what happened. Anand drew all his three games and kept himself in the race for the title with a score of 8.0/12. He now trails MVL, who is on 9.0/12. Fabiano Caruana, who was the other leader at the end of day one, lost two games and was pushed down to the fifth spot. As for Anand, he held an advantage in all three games against Grischuk, Nakamura and Duda. He wasn't able to convert them. In this article we check out these three games of Anand and also bring you some beautiful pictures captured from the venue by Lennart Ootes.
When the second day begun Vishy Anand was leading the pack with 5.0/6 along with Fabiano Caruana. This has happened in the past as well, that Vishy has started off the tournament well and then on the second day things went downhill. The five-time World Champion took extra care that nothing of that sort happened as he made three draws and was placed joint second at the end of six rounds.
Let's have a look at Vishy's games on day two:
Grischuk vs Anand, Round 4
Anand vs Nakamura

Duda vs Anand
Vishy's simple opening play gave him a nice edge out of the opening. But it was never really something big and the game remained within the contours of equality. The players agreed to a draw in 36 moves.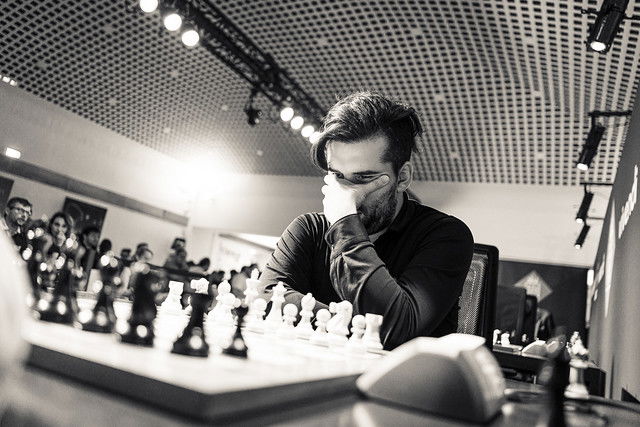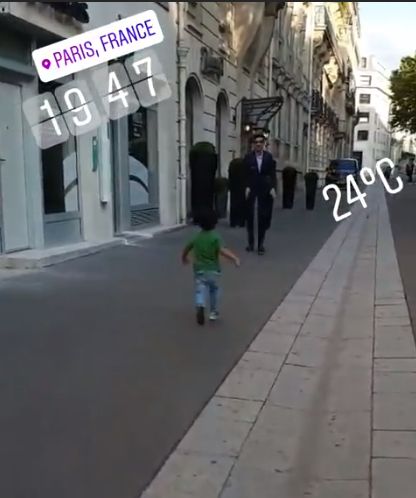 More about Grand Chess Tour
The fifth edition of the Grand Chess Tour (GCT) sees the tour expand to eight tournaments and increase in the number of full tour participants to twelve. The tour will also welcome fourteen event level wildcards in 2019. Tour participants will fight for a record prize fund of $1.75 million as the GCT expands its reach to four continents to include tournaments in Africa, Asia, Europe and America. The prize money on offer for the classical tournaments has been increased to $325,000 per event ($90,000 for 1st place and $60,000 for 2nd) while the prize fund for the GCT Finals in London will also be raised to $350,000 ($150,000 for 1st place and $100,000 for 2nd).
Croatia GCT and the Sinquefield Cup will be classical tournaments with five rapid and blitz tournaments to be held in Abidjan, Paris, St Louis, Bucharest and Kolkata. The GCT Finals will once again be held in London as part of the 2019 London Chess Classic. The twelve full tour participants will play in both classical events as well as in three of the five rapid and blitz tournaments. The classical events will be expanded to eleven-rounds while the rapid and blitz events will all use the GCT's traditional ten player formats. The top four players by cumulative score will qualify for the 2019 GCT Finals which will be held during the London Chess Classic in London, UK between November 30 and December 10, 2019.
Live games begin at 18.30 hours IST
Completed Games
---