World Cup 2017 Round 2.1: Vidit's venomous Vietnamese victory!
The first game of round two of the World Cup 2017 was a mixed bag for Indians. Vidit performed phenomenally to beat Le Quang Liem with the black pieces. Adhiban did give Nepomniachtchi a scare, but in the end they agreed to a draw. Harikrishna against Sethuraman was a short draw with nothing much happening in the Berlin Endgame. The big news of the day was Vishy Anand losing to Canadian GM Anton Kovalyov after a speculative knight sacrifice didn't work so well. We have the full report with pictures, videos, game analysis and much more.
Photos by Amruta Mokal
It's a pity that two of our players Harikrishna and Sethuraman were paired against each other in the second round of the World Cup 2017. The downside, of course, is that one of them will get eliminated. We will surely not see five Indians going to the third round. On the positive side because of this pairing, we will surely have one Indian player qualifying to the third round!
The first game between Hari and Sethu opened with 1.e4. Sethu went for the tried and tested Berlin Defence. Whenever White goes for the Berlin endgame, my question is - what is the new idea that you have under your sleeve? After the game, more often than not, I am left disappointed. The game between Harikrishna and Sethuraman was no different. Hari with the white pieces could pose no problems for his opponent and the game ended in a draw. Sethuraman now will have the white pieces and a possibility to press in the second game of the round.
Adhiban opened the game with 1.e4 and Nepo replied with the Sicilian Najdorf. Adhiban chose the sharpest variation of all with Bg5. When the Indian player played Bc4, Black went completely wrong with b5. The main move there was Qb6.
Adhiban was very close to achieving a huge advantage, but one error from him was enough to give his opponent good enough counterplay and the player's split the point.
The biggest news of the day was Anand losing his game with the white pieces against Canadian grandmaster Anton Kovalyov. Anand had a pleasant position out of the opening but then went for a speculative piece sacrifice.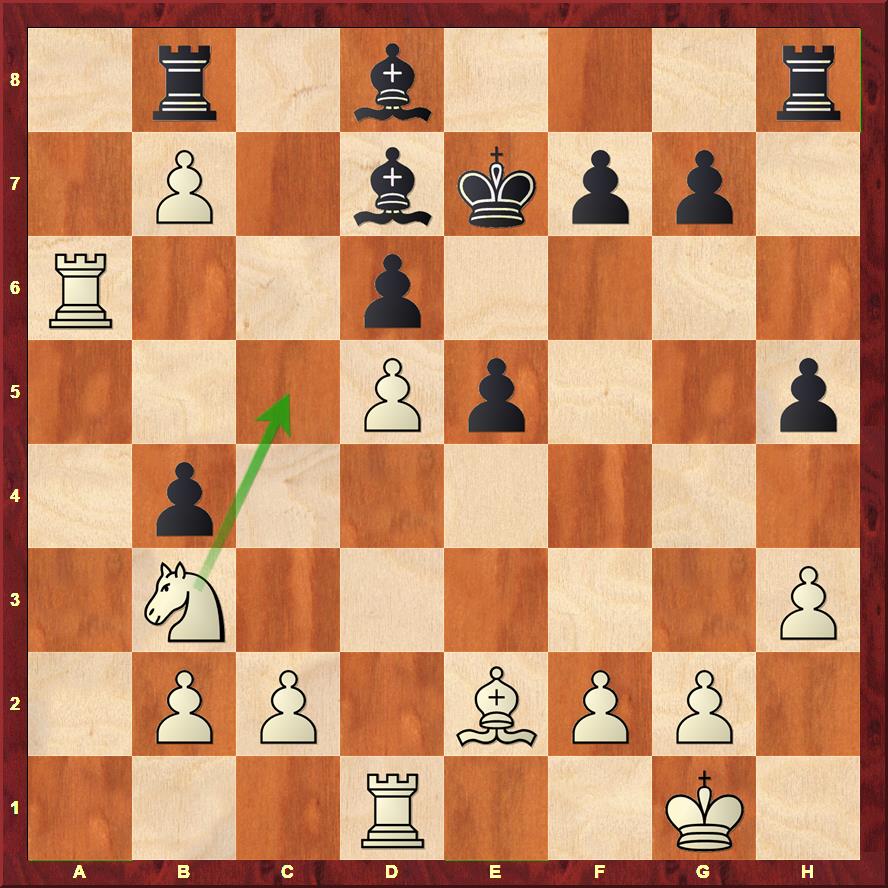 The sacrifice could have worked against someone who was not in his best form. As it turned out, Kovalyov played precise moves and did not buckle under pressure. He made sure that Anand got nothing out of his piece sacrifice and slowly converted his extra material. As of now, he is a favourite to qualify for round three.
Decisive games of round 2.1
Draws of round 2.1
Game two of round two will begin on 7th of September 2017 at 16.30 hours IST.
ChessBase India coverage of World Cup 2017:

Pairings for World Cup 2017 released
The FIDE World Cup 2017: The super seven Indians
Time to unleash the beast mode
1.1 Vishy Anand is the sole winner for India
1.2 Three Indians qualify to round two
1.3 Harikrishna and Adhiban weave their magic
ChessBase International coverage:
Magnus Carlsen plays in World Cup 2017
The most interesting match-ups for World Cup 2017
World Cup 2017: A glorious Opening ceremony
1.3 Nail biting chess and true sportsmanship
Firstpost articles:
FIDE World Cup 2017: Viswanathan Anand, P Harikrishna lead Indian charge at prestigious event
1.2 P Harikrishna bounces back in style to level score, Viswanathan Anand moves into Round 2
---