Top Grandmasters of Indian chess pay homage to their teachers
The Teachers Day is celebrated all across India on 5th of September 2020. In chess, the coach/teacher/trainer plays a very important role in the upbringing of a talent. Indian chess has now reached a stage where we are being called all across the world as a super power in chess. The teachers have played a very crucial role in this entire upheaval. In this article we speak to 22 top players of Indian chess about the teachers who have made the biggest impact on their chess career! Through this article, you will get to know all the hidden gems in Indian chess, who rarely get recognized. Happy Teachers Day to all the wonderful chess trainers out there!
There are books out there, there are DVDs. There are magazines and there are videos! But none of these can ever replace a knowledgeable, dedicated, warm and caring trainer. Chess training, and coaching in general, is quite an under-rated profession. The top players and grandmasters win tournaments and trophies and get all the limelight. Trainers working behind the scenes in the training room are often forgotten. However, for most of the trainers fame and recognition is secondary. The most important thing for them is whether their protege is performing up to the mark or not. "Is he/she able to apply the teachings I have imparted?" or "Can I make any changes or enhancements to the training techniques?" These are the questions which revolve in the mind of a dedicated trainer! A small acknowledgement by the students warms their hearts, a great result makes their next several days upbeat!
5th of September, like every year, was celebrated as the Teachers Day in India. On this auspicious occasion, we asked the top GMs of India to tell us about the trainers who have made a deep impact on them. Below are some wonderful acknowledgements by world class players with regards to their trainers! Mind you, Indian chess would have never reached where it is right now, if it was not for these trainers!
GM Sandipan Chanda
Let me just enumerate one story of my childhood teacher Mr. Paritosh Bhattacharyya, who sadly passed away 2 years back: How does a teacher react when his favorite student is about to leave him for good and go elsewhere for training?
In the year 1995 it was decided that I would join a residential chess academy that was about to start in Sanghi Nagar [the programme eventually got cancelled at the very last moment]. Just a few days before I was supposed to leave Kolkata, my personal trainer Mr. Paritosh Bhattacharyya (who was then also one of my coaches at the Alekhine chess club and Goodricke chess academy at Gorky Sadan) came to visit me at home for one last time. Shyamal kaku', as I used to call my trainer, brought with him some of the best chess books that he had and gifted them to me (in pre-computer days books were especially valuable). As a boy I was happy to receive those books. But only later in my life did I fully appreciate the kind gesture he actually showed. I feel now that with his action he taught me a lesson for life: a true teacher does not try to keep his student under his clutches forever. The teacher only wishes the very best for his student in all endeavours.
GM B. Adhiban
Mr.Visweswaran (my coach) was the teacher who made the most impact on me. I think I could reach this level and more, thanks to him. He made me focus on all areas of chess and also convinced me that I shouldn't miss school life and college. So I am eternally grateful to him, for the teachings I learnt from him!
GM Abhimanyu Puranik
Jayant Gokhale Sir has made a deep impact in my chess career, not only as a coach but also as a mentor. He has taught me since I was 8 and not only about chess but also about the importance of physical fitness and being positive overall, so much so that he's not only a coach but also a father figure for me!
GM Surya Sekhar Ganguly
First and foremost I would like show my respect to my mother and late grandfather who taught me this beautiful game. Without their interest and passion I would not have learnt anything.
In recent times I have been working with Vishnu and he helped me a lot to look at things from a different perspective. His unconventional methods of teaching chess is something that I like and I am definitely enjoying chess even more than how I used to!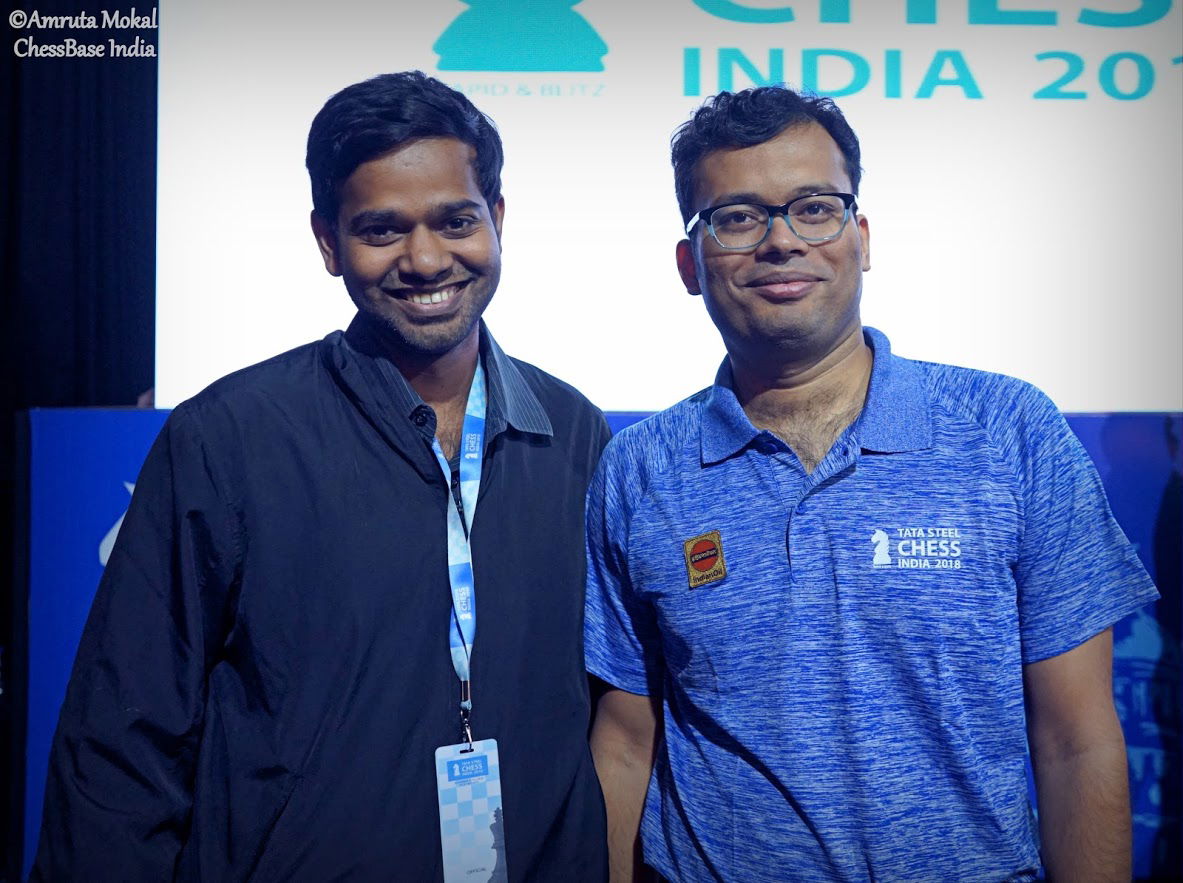 IM Soumya Swaminathan
Abhijit dada of course! I worked with him for more than 10 years, starting from the age of 16. I consider him as not just my chess coach but my mentor for life. As a teenager he was the only person I ever listened to! His advice is always very practical and to the point. He has been a huge positive influence on me and I really look up to him. And laugh at all his jokes! Thanks dada!
GM S.P. Sethuraman
I am fortunate and blessed to have my father (S.Panaiappan) a rated player and ex-National level player himself to be my first trainer. There was no single point where there was pressure from my parents but the only rule which my father had advised me at the start of my chess career is to fight no matter what. I think that caught up on me and shaped my fighting spirit and the sole reason for many of my comebacks.
GM Karthikeyan Murali
I feel really happy to share my experience on this teacher's day! First of all, it's my parents who taught me everything! I would like to thank them for introducing me to chess!
It was Mr. Velayudham sir and the seniors in Bloom Chess Academy whom identified the talent in me. I learnt so many things like moral, ethics and most importantly, becoming an IM within short span of time under his guidance! I would like to thank Mr. Visweswaran sir who helped me to become a GM. I became really strong in terms of mental strength from his teachings! My current coach GM RB Ramesh sir who is the all in one man! I can't explain in words regarding how much I learnt from him! I am really lucky to work with him and to learn new things in both chess as well as life! He is my mentor, my coach, advisor and everything. Last but not the least, my school teachers from Velammal school who helped and supported with special care for me to get through the exams! I am grateful for their support! With this, I would like to wish everyone a happy teachers day!
GM Raunak Sadhwani
I am grateful to all my coaches/teachers/gurus/mentors who have taught me the nuances of this beautiful game of chess at different stages of my chess career. I am very thankful to all of them who believed in me and pushed me always saying that - "You can do it". They are the ones who celebrate our victories and mourn on our losses together with us. Coach is the one who brings out the fire which is somewhere inside. Happy Teachers Day to my Real heroes - (to name a few). My parents, Late Rahul Joshi sir, GM Swapnil Dhopade sir, GM Srinath Naŕayanan, Zaven Andriasian, Legends GM Vladimir Kramnik sir and GM Boris Gelfand. I salute to all of them. Without them it was not possible to reach this far.
GM Shyam Sundar
The teacher who had deep impact on me and my chess career is my father. At times even when my 'chess trainers' failed to motivate me, my dad always made the difference! I still remember what my dad used to say in my childhood!
"If wealth is lost, nothing is lost!'
If health is lost something is lost!
But if character is lost, everything is lost!"
"Freedom means responsibility"
"This situation shall change"
"Everyone's life journey is different! So don't compare!"
These philosophies have had a deep impact on me as a player and as a person!
My parents and my brother were always there as teachers and showed me the light. I'm forever thankful and indebted to them for what I am today.
GM Srinath Narayanan
I think three teachers in particular made a profound impression on me, although I have had many good teachers in my life.
1.Varugese Koshy - He taught me how to systematically analyse and dedicate towards one's students.
2.R.B.Ramesh - He was maybe the first GM from India who got into professional coaching at a scale. Most of the young GM coaches in India today have been touched by him at some point. Apart from the infrastructure and environment I think he is one of the major reasons why we have so many GMs in India today. In that sense he is like a huge banyan tree.
3.Abhijit Kunte - Abhijit helped me when I was at the lowest point in my career and life. For a few years he carried me and set a great personal example himself. For example, he has done a lot of great things without ever being in the limelight or making a loud noise.
GM Stany GA
Every trainer I've worked with, has helped me get better at chess in different stages of my career. But if you ask me who had the most impact in my career then I would like to say two teachers/trainers name
1.SriKrishna Udupa,my first trainer. His teaching methods and humour helped me to fall in love with chess
2.V Saravanan, my current trainer. He played a major role in my career in the journey of becoming a GM from an IM. His love for books and the passion for the game rubbed off on me as well.
GM Nihal Sarin
Nihal's manager Priyadarshan Banjan says, "I Would want to take this opportunity to point out two crucial teachers: EP Nirmal and Dimitri Komarov. In my article I had done in 2015, I had detailed out Nirmal's role and story in Nihal's growth. He gave an unforgettable line - 'He flows like water in a river, I merely remove all the roadblocks.' Another example in same article shows how they used to train. It was very unique - Nihal would play one game after another and in a few seconds between games, they would discuss the moves and also check master games from similar positions ad occurred in the game that just finished. This took Nihal's intuition to another level. Nirmal can truly be called a genius. Nihal's methods of training have not changed much, they are still the same. Although it looks much simpler than typical methods, it is in fact 2x harder. Very unique approach to building Nihal, and 100% trust and support of the parents in Nirmal's unique ways. The speed, the intuition, the unique positional understanding, the feel for critical moments, can all be traced back to the period when Nirmal nurtured Nihal."
Banjan continues, "Komarov was surprised at the little boy's ability to analyze a bunch of variations in a single go – he fell in love with Nihal, as have so many of his 'fans' who have come across him. It developed into a fruitful 'working relationship'; with Komarov coaching Nihal in areas he needs help, thus removing obstacles from his path. Also credit must go to his first trainer Mathew Joseph Pottore who got Nihal interested in the game as his first trainer."
GM Praggnanandhaa and WGM Vaishali
Says Pragg, ''I take this opportunity to thank my first coach Thiyagarajan sir who played huge role in my early days. One of the main things sir taught me was ''only if you work hard you get good results'' As a 6-year-old kid it went deep in my mind and I still believe and follow it! Thank you so much Thiyagu sir.
Speaking about Thiyagarajan sir, Vaishali says, "When I was a kid I spent most of my time with Thiyagarajan sir and he has put a lot of good qualities in me. I was under Thiyagu sir's guidance for more than 7 years. One of the main things I learned was the importance of hardwork. Thank you so much Thiyagu sir!
Pragg on Ramesh: "I cannot express my gratitude in words to Ramesh sir! Sir helped me to overcome a lot of challenges. Whenever I said I don't believe in myself, sir said I believe in you! Thank you so much Sir for guiding me always!" Adding on this Vaishali mentioned, "I cannot thank Ramesh sir in words! Because of him I am here today, Sir is more like a friend to me! Ramesh sir taught me how to see chess in a professional way, Thank you very much Ramesh sir! Happy teachers day to Thiyagu sir and RB Ramesh Sir!''
GM D. Harika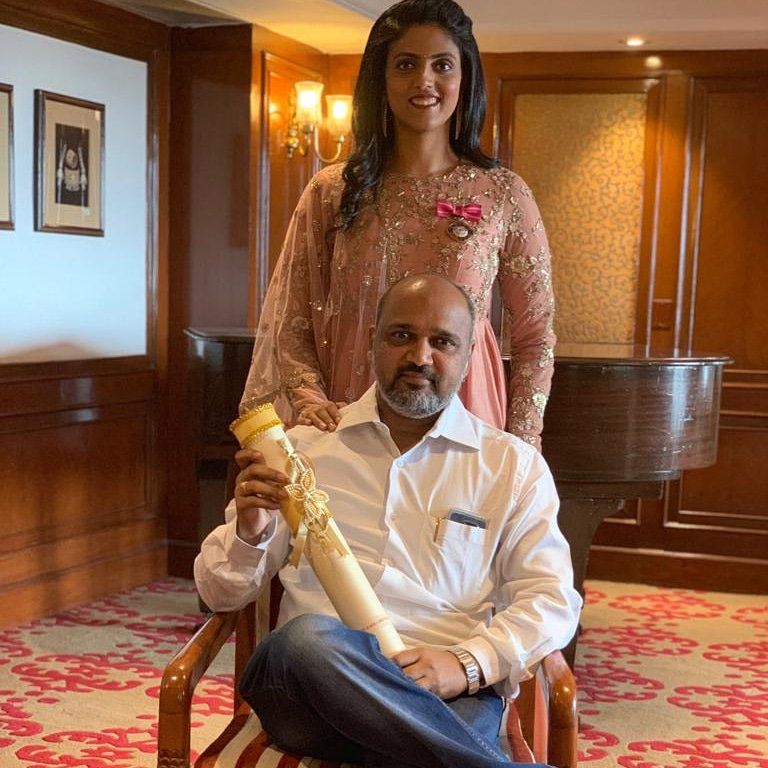 N.V.S.Rama Raju my trainer since child hood and my mentor always, he has been always there for me to correct me and his passion and love for the game always surprised me. I am wherever I am because of him.
GM Lalith Babu
Happy teachers day to all the teachers out there! In my life I have 2 gurus: My mother Padma Kumari and my coach G.Murali Krishna. I can't describe their support and guidance in few sentences. Especially during my bad phase where I was not able to perform well, I cant describe their support in words. Without them I wouldn't have been here. I am forever grateful to them. Thank you Amma and Sir.
IM Bhakti Kulkarni
On the occasion of this Teacher's Day, I would like to thank all my Teacher's who helped me in my chess career until now! My father Mr. Pradip Kulkarni introduced me to this beautiful game of Chess when I was 2.5 years old and is my first chess coach! Dronacharya Awardee Raghunandan Gokhale Sir has played a prominent role in my journey till now. I have been training with Gokhale Sir since last 18-19 years. Sir is not just a coach but also plays role of a father when we travel for tournaments, taking care of everything. I have been fortunate to attend 10 days session of one of the World class coaches-GM Chuchelov and could learn from him! I was lucky to attend training sessions with legendary late. Grandmaster Gyula Sax few years back at his residence! Got to learn many beautiful things from Sax Sir and was amazed to see his attacking skills! When I was young, I got chance to work with one of the endgame experts - IM Raja Ravi Shekhar Sir at Bangalore and learnt many endgame techniques! Apart from Gokhale Sir, I also work with GM Ankit Rajpara from Gujarat on the overall aspects of the game! I have worked with many other players players like IM Ravi Teja, GM Farrukh Amanatov. I would like to take this opportunity and thank all my Teacher's, friends a very Happy Teacher's Day who helped me in my journey till now!
GM Sasikiran Krishnan
I have had a lot of Chess Teachers. My first chess teacher is my father Mr. S.Krishnan ( His chess strength would be about 2300 elo). He has beaten some IMs when he played active tournament chess. He taught me to work on anything with commitment and to be a constant learner through out life. When you learn a lot of new things (chess or otherwise) it always brings happiness to your heart and it is what motivates me to keep growing through life.
When I was younger, there were a lot of Indian players ( Grand masters included) and coaches with whom I have played training games and analyzed/worked on chess and it is too long a list to mention everyone. Every one of them had some special qualities (love for the endgame, keeping the pawn structure intact, trying to make the King's Indian work all the time, Never give up attitude in extremely bad situations to name a few) and I should say I have admired many of these qualities and tried to develop them in myself. Later on, I worked with many world class chess coaches and each of them taught me a lot. I shall mention one special characteristic that stood out while I was working with them.
Valery Salov ( Endurance)
Artur Yusupov ( clarity of thought)
Elizbar Ubilava ( Developing new ideas)
Evgeny Vladimirov (Thoroughness)
Lev Psakhis (Patience)
Vladimir Chuchelov ( Strategic balance)
Working on Chess makes me happy and I take this opportunity (Teachers' day) to thank everyone who have taught me about chess and life in general.
GM Sundararajan Kidambi
I find it to be inadequate to name one person and not the rest. So what I feel is, starting from my very first chess coach who taught me the rules, various books, various players and friends, have taught me a lot. So many players who let their games do the teaching and now my students too teach me. So learning seems to be an ever continuing experience. And sometimes non chess books, teachers can surely have a telling influence on us too. So instead of naming one person I am grateful and thankful to every one of them.
GM Arjun Erigaisi
My current trainer Victor Mikhalevski sir and my previous trainer N. Ramaraju sir have influenced my chess career in a very positive way. Without them I wouldn't have been where I'm right now. They are the integral part of my growth and success. I would like to take this opportunity to thank both of them on this teachers' day for providing me with support and guidance throughout,ever thankful to them!"
GM Deep Sengupta
This topic has always been curious to me. I have been taught chess by many teachers from time to time. Certainly all of them were very good in their own ways. On this Teachers Day I would thank all my teachers who made me what I am today. However, a few have left lasting impact in my career and I am sharing them here:
1. My Father: My first teacher, dad taught me the basics of Indian form of chess (where the king could move like Knight until it comes under check and no castling rule). I used to watch him play chess with my uncle when I was 3-4 years of age. I picked it from there. There is an interesting story of how my father got into playing chess - in the year 1972, in the small township of Chakradharpur, located in a tribal area with hardly any contact with the rest of the country, my father and his friends (from office mess) would pose like Fischer and Spassky and play their own "world championship match". It was their pastime. Strange how the Fischer - Spassky world championship match 1972 would have an impact in me learning chess almost 20 years later.
2.Amit Medda: As soon as my interest in chess got recognized, my parents decided to train me in a proper way. What we needed now was to find someone who knew international format of chess. It was probably a coincidence that a young teenager who learned chess by himself from the precious few books available that time was living right next to my neighborhood. At that time he was the only person in Chakradharpur with knowledge of International chess rules. Amit Medda taught me and my brother. As I was very active kid, I was always on the move. In order to calm me down, he had to make a deal with me. He would bowl an over and I would bat, then I will sit quietly and learn for some time and again the same cycle continued. He was more like a friend/ elder brother to me and helped me all the way till 2004.
3.R.C.Chatterjee (IA): My first opening - The French Defense was taught by him somewhere in 1994-95 (later perfected by Santanu and Atanu Lahiri). He would make me sit on his lap while teaching so that I cannot run around. I have been playing the French defence for almost 25 years now and still love playing it.
4. GM Maxim Sorokin (Rest in Peace): After winning the World U-12 in 2000, I got the opportunity to attend GM coaching camps organised by AICF in Calicut. I was suddenly exposed to the world of formal training. I came to know the existence of certain things which are now known to the everyone. Starting from Chess classics, Endgame theory, Middle game theory, strategic thinking, positional play, Prophylaxis etc, everything was new to me then. Chess became completely different from then on.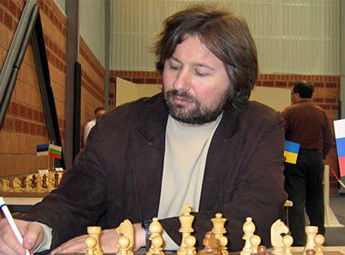 5. IM V. Koshy: Koshy Sir taught me very very briefly between 2004-2005 (due to his lack of time and the long distance from Chakradharpur to Chennai) but he taught me how to work on chess by myself. The right method to study endgames and middlegames. It was a luxury to have a personal trainer at that time and hence self study was the only option.
6. GM S.S.Ganguly: Since 2008 onwards when I shifted to Kolkata, I would go to Surjo da for help with chess. He had always been a guide and mentor and he taught me how to study openings. Until here I had no formal opening preparation. The last GM norm kept evading me by half a point in several tournaments. I had almost lost hopes after a certain point. It was Surjo da's confidence which worked in the end. (probably some other time I would explain how Harry Potter opening by SSG did the job in the Cannes chess festival where I completed the GM title).
GM Magesh Chandran
Several years ago, when I was still a young boy booming with energy, I had an interesting incident that happened in my life that leaves me puzzled to this day. I was riding my bicycle to go to school and as I was getting late, I made a reckless turn and ended right in front of a motorbike. The poor man had to slam the breaks and luckily no one was hurt. I sheepishly looked up expecting some choice words, but he just smiled at me and said be careful next time. That is, it, that was the incident! If you were expecting more drama, I am sorry to disappoint. What is puzzling to me is that even after so many years have gone by, I simply cannot forget that smile and how it made me feel. Trust me, I am notoriously famous for forgetting almost everything and yet this lasting memory continues to befuddle me. After contemplating about this incident several times, I realized that the reason I remember is that somehow that persons interaction struck the right chord with me at the right time that it left a lasting impression. These impressions are what make us, and only a handful of people have had a big influence on that.
According to British anthropologist Robin Dunbar, an average human can maintain about 150 meaningful relationships at any given point. From my personal perspective, I probably have around 50 people who have had meaningful impact in my life during my growth years. My parents are at the top of that list; then a handful of friends that I interacted with almost every day; then comes the set of people who have made the most meaningful contributions to my life, my teachers.
A teacher can inspire or drive you away from a subject, it is almost unfair to have such kind of power over a student. I grew up hating history, now one of my favorite subjects, because the subject was made out to be do dry. Learning history was like washing dishes, it was a chore. My teacher was not passionate about the subject and hence that reflected on the way I looked at the subject. On the other hand, I grew up loving chemistry even though I was not naturally inclined to the subject. My teacher's passion was infectious, she just made me love chemistry!
My path to becoming a grandmaster started with my parents providing me with the much-needed genes and the rest was just me being in the right place at the right time! When my dad walked in to pick me up from my second chess tournament in Madurai, he bumped into my first chess coach, Nagarajan. Nagarajan simply asked my dad, 'Is that your kid?' When my dad replied 'yes', he said, 'he is very talented and if he does not have a trainer, I would love to train him'. My dad said yes again and there started my great chess journey. 'Nagarajan sir' as I always called him was extremely dedicated. I remember having notebooks with chess board diagrams, chess moves, and variations written down neatly for me to review. Nagarajan sir is no more, but his efforts during my formative years are something I can never forget.
As I progressed, I started working with two trainers, Rengarajan and Thirunagalingam. Rengarajan sir was always smiling and never strict with me. I have been lucky throughout my chess career to have teachers who used carrots rather than sticks in their training methods. Knowing me, I think I would have responded poorly to strict methods. I travelled all around the country with Thirunagalingam sir and he has been nice enough to put up with my sleep attacks! It is true, I would wake up in the middle of the night, punch him in the eye, say 'sorry' and then just go to sleep. And this has happened more than once and I promise I did not do it on purpose. He used to ask me, 'tell me the truth if you hit me on purpose?' and I could do nothing but laugh hearing the crazy ordeal he has to go through traveling with an insane 10-year-old sleep attacker!
As I moved to Chennai during my adolescent years, I met with my next coach, the coach who has most influenced me in my life, Hariharan. My coach Hariharan was a good friend of my coach Rengarajan and as I moved out of Madurai to Chennai, I naturally took coach Rengarajan's advice and started working with Hariharan sir. The best adjective to describe him is 'calm'. Between the age 14 – 19, I spent so many hours of my life studying chess and interacting with him closely and it has played a major role in shaping my life.
Hariharan sir never really treated me like a student, he always reasoned with me like I was an adult. We often had conversations about what was right and how to work on things. This was especially nice at a time when most coaches just gave instructions and expected students to be obedient and follow. An inspiring leader is always someone who leads by example. He was special in that sense; I could see that everything he taught me was the stuff he believed in. I would see him practicing all the ideals in his life with his family and there was a great amount of consistency that helped me learn. I used to spend 3 to 4 hours everyday after school in his house. He had a room filled with chess books and a great atmosphere at his place with no distractions. They had no television in their house, only a small radio/cassette player. Music was very much part of his life, just as it was for me. Everything was simple in his house; everyone played a proper role in helping the home function and no job was below anyone. He would cook, clean, and do everything that I saw in the society as a woman's job at that time. We would all eat and wash our plates, a practice that seemed very alien when I first noticed it in his house. You know a process is fair when you see the person who imposed it is ready to follow it. I learned to be self-sufficient, I learned to be simple, fair, and not make too much noise and go about doing the job quietly. This is by no means to say I am following all these ideals now, I do believe in them, there only so much a coach can do, the poor guy tried!
Even when I was out of line, it was never a forcing issue with him. Once I was traveling to a tournament in Aurangabad and he had asked me to stay with one of his friends while playing there and be focused during the tournament. I had agreed to that but when the train halted in Aurangabad, I quietly decided to go along with my friends, room with them. I did have a blast in the tournament socially, but my results were not great. As he realized that something was wrong, he sat with me to talk about it, there was no yelling or screaming or even an ounce of anger. He had a conversation with me saying that it is okay for me to make my choices and there is nothing wrong, but in this case, he feels differently and there is a disagreement. Since I did not listen to him, I obviously did not accept his methods and he explained to me saying that it was fine. He said if I felt like his methods did not work, I can choose my own and we can go on different paths. That conversation is something I cannot forget, he seemed purely disappointed and that broke me. That night I cried for almost two hours and felt that I let him down. I went back next day to tell him that I was on board with his methods. It would be nice to finish this story to say that I never stepped out of line since then, but that would only be a story. Being an adolescent distracted brat that I was, I needed direction throughout that journey, and he provided that. He kept bringing me back in line and most importantly he did that with utmost respect for me.
I am a teacher today interacting with hundreds of students every week. On a day to day basis I do not consciously think of all the things I learned when I was 15, but I do know for a fact that my methods and my ideas are heavily influenced by some of these great people that I was lucky to interact in my life. I guess we will never know what kind of impact we have on others, we will never know what will stick and what will wash away in our interactions with people. Being a teacher adds on to the responsibility because students learn more by seeing than hearing. Watching you do what you do is the biggest factor. Let us stay positive, if someone remembers us, hopefully it is for a positive thing that we did!
---