The World Children's Winners Games 2019 - overcoming cancer with sports
The World Children's Winners Games better known as The Winners Games are international sports competitions for survivors of childhood cancer. The "Gift of Life Foundation"- founded by Russian actresses Chulpan Khamatova and Dina Korzun gives a great opportunity for the survivors of childhood cancer. Each year, "The World Children Winner's Games" are organized in Moscow, Russia, where survivors from all over the world are invited to participate in competitive events like Track, Chess, Football, Table tennis, swimming and Shooting where they go on to search for and gain their self-worth. This year the games will be held from 4th to 7th July. We have a look at the event and also the preparations of Indian team.
The Winners Game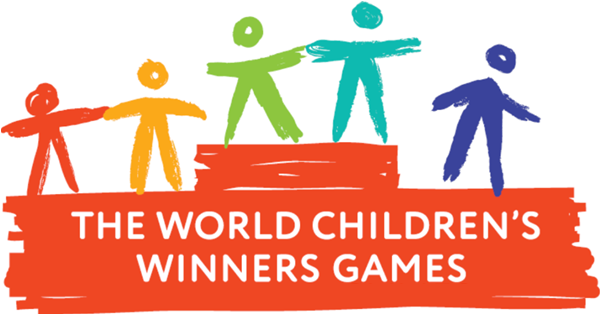 Objective:
The main purpose of the Winners Games is to help children who have overcome cancer to get back to normal life and rehabilitate after a long battle with the disease. Project participants gain self-confidence, and learn that they are not different from other children, so they can lead the same active life they had led before. For many gravely ill children the dream to take part in the Winners Games gives an impetus for recovery. For doctors and staff of the Gift of Life Foundation, the Games serve as a clear demonstration of success in battling cancer. Besides competitions take place in strict conformity with the requirements of sports federations. The program includes all kinds of workshops, excursions, and concerts. In addition, the project draws the attention of philanthropists, sponsors, and volunteers to the problems of childhood cancer and rehabilitation.
The first World Children's Winners Games were held from 14th to 16th of June 2010 in Moscow at stadium "Locomotive". 200 children from Russia, Ukraine, Belarus, Poland, Armenia, Latvia, Romania, and Hungary came to the capital.
Participation in events of the Winners Games is open to children aged 7 to 16 years old who completed their treatment for an oncological disease. All participants are competing in six disciplines: Track, Chess, Football, Table Tennis, Swimming and Shooting in their respective age categories. There are no restrictions related to the physical fitness and sports training with regards to the participation in the Winners Games, but a person may participate no more than twice. The Games Organizing Committee bears all expenses related to accommodation in Moscow, meals, transfer, sports equipment, entertainment and sightseeing programs. Participants cover only the cost of traveling to Moscow. Each child may be accompanied by one parent. In addition, the teams may include a doctor and a staff member of a charity foundation. Russian professional sports federations of all sports featured in the Games provide assistance with regard to organizing and hosting the competitions. Referees working on the project are internationally qualified and have worked at world sports championships.
Since 2014 Tata hospital is invited to participate in The World Children's Winners Games, all the children from India will be participating in this event will be sent through Tata Memorial Hospital, Parel.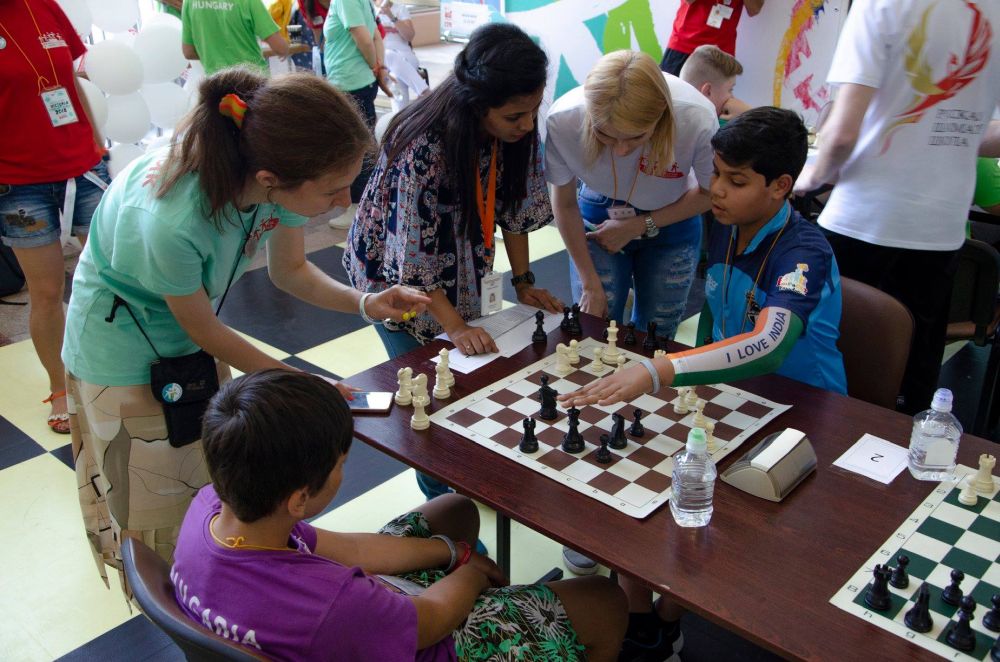 Each year, with the help and support of Dr. Shripad Banavali, Dr. Girish Chinnaswamy, Dr.Tushar Vora and Ms. Shalini Jhatia from Department Pediatric Oncology few of the cancer free children who have likelihood for sports are selected and trained to participate in "The World Children Winners Games". The selection of the team, organizing the practice session, overall team management is taken care by voluntary social worker Ms. Ameeta Bhatia. The ImPaCCT Foundation looks towards the traveling cost of the whole team and other financial needs and also Dieticians from the Pediatric department prepare the special diet for the participants.
In the last 4 years our children have performed tremendously well in the winners games. In 2014, children won 8 medals, in 2015 with 10 medals, in 2016 with 10 medals, 2017 with 26 medals and last year it was 22 medals.
Sharad Vaze from Goregaon is a chess event organizer who organizes international chess tournaments and currently organizing a world record event of playing simultaneously with 100 students in 60 schools from 10 states. Along with Mr. Vaze, Mr. Kedar P Palsule a professional chess coach and a FIDE arbiter from Pune, helps kids in advance chess coaching.
For the past few years, Mr. Sharad Vaze and Mr. Kedar Palsule are voluntarily giving training to our kids to represent India in Russia and to win medals in chess competition. Both train the kids inside a room which is provided by Tata Hospital. Pediatric department also arranges the football and track coaching for the children in the St. Xavier ground, Parel. Many other institutions of swimming and table tennis coaching help in kids to get a proper professional training in their respective sports. Since last four years Ms. Snehal Papalkar a professional rifle shooting coach is giving unconditional support to our children, Ms. Papalkar always works very hard for our kids without any expectations.
World Winner games will be held from July 4th to 7th in Moscow, Russia.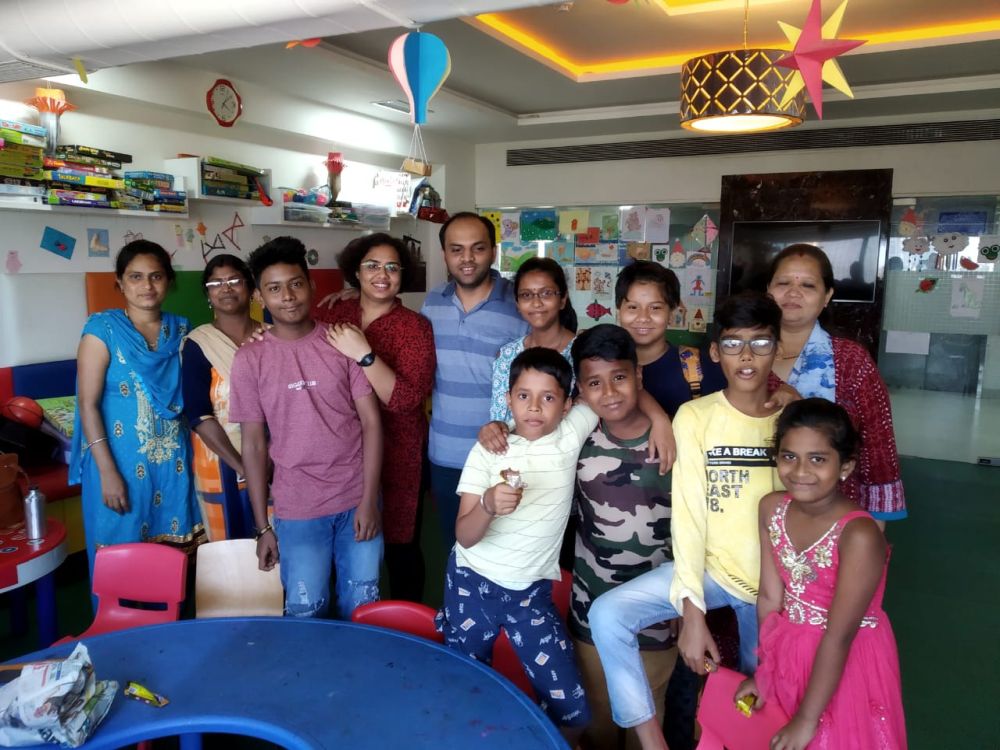 Names of participants:
1. Nidhi Baipotu
2. Priti Nag
3. Devanshi Rawat
4.Tanush Jain
5. Monish Joshi
6. Harsh Devgharkar
7. Atharva Deshmukh
8. Aronyatesh Ganguly
9. Hritik Alamanda
10.Anant Tiwari
Read more:
Indian team at the World Children's winners games in 2018
About the Author
Kedar Palsule is a FIDE Arbiter with 19 years of chess coaching experience. He provides online coaching session through skype and was the ex-coach of Bhartiya Vidya Bhavan, Mumbai : Chaturang Chess Club and also Kunte Chess Academy, Pune. He has been teaching chess to cancer surviver kids in Tata cancer hospital, Mumbai since last 4 years and does so voluntarily. He believes that the kids have already fought a lot against cancer and have won a battle and helps them to fully recover.
---