Raja Ravi Sekhar - The man who played in 16 consecutive National 'A' from 1975 to 1990
To make progress in anything, one must know the history of it. A sport is defined by the achievement of various sports persons. Some are known and some are not widely known. In an attempt to bring untold stories, achievements and journeys to a wider audience, Shahid Ahmed launched his Straight Talk with Shahid podcast where the idea is to bring out some untold inspiring stories. In the second episode, we get to know about IM Raja Ravi Sekhar, the man who played in 16 consecutive National 'A' events, won National Junior, National 'B' and National 'A' simultaneously. He has also played for team India at various Olympiads. Get to know about the journey of the man from himself along with some his best games annotated by himself. Photo: Raja Ravi Sekhar
Straight Talk with Shahid #2 - Raja Ravi Sekhar
In a new series titled, 'Straight Talk with Shahid', a talk show/podcast which is aimed to bring the untold story of various chess personalities from the chess universe who is an accomplished chess personality, someone who has a lot of stories to tell but the world is unaware of them. In the second episode we have IM Raja Ravi Sekhar who shares his journey in chess with us. He won the National Junior Championship in 1974, two years after he started playing chess. In 1975, he won National Junior, National 'B' and National 'A' which was a record for that time. He has also played in all 16 National 'A' between 1975 and 1990. He often finished in top six, resulting in representing India at the Olympiad.
The spectators on the above game are then Governor of Karnataka Mr. Narayanan and Chief Minister of Karnataka Mr. Gundu Rao
"I was born in Chennai, September 17th, 1954. I started playing chess in 1972. I played National Junior in the same year. From then I played for Tamil Nadu. I have been a player for Tamil Nadu 16-17 years."
"I learned chess from books. I came across 'An Invitation to Chess' by Kenneth Harkness. It had photos of how the pieces move and all. So I learnt fully from books... Two years before I played chess, I learnt from books thoroughly."
"I was playing chess continuously from 1972 more like a professional playing chess. That is the reason I was able to win National very quickly."
He mentions about winning his first tournament - IIT staff general tournament in January 1973. He was 21-years old when he won his first National Junior. Ravi Sekhar's first trip outside of India was World Junior at Manilla, Philippines. He recollects Anthony Miles winning it. Back then the World Junior winner was awarded only an IM-norm.
"There were no coaches at that time. I used to learn on my own. I was playing continuously. Continuous practice makes a player perfect, got rid of errors by practice." - When asked about the secret behind him winning National Junior, 'B' and 'A' in the same year. His contemporaries were T M Parameswan, Manuel Aaron from Tamil Nadu, Pravin Thipsay from Maharashtra and others. He also adds, "At that time Tamil Nadu and Maharashtra were considered very strong in chess."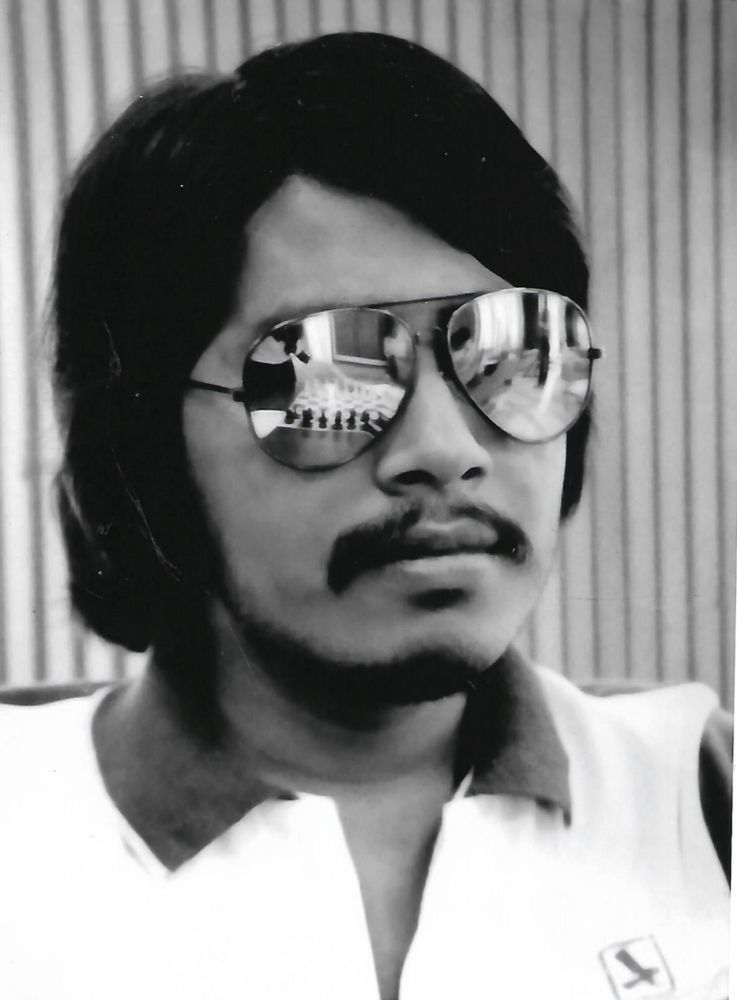 Ravi Sekhar made his Olympiad debut in 1980 in Valetta, Malta. His teammates in all the Olympiads he played were - Md. Aslam from Hyderabad, IM V M Ravikumar from Tamil Nadu, Late Md. Rafiq Khan from Bhopal, Madhya Pradesh and also our very own Vishy Anand.
"We played some games. I think Anand had a plus score against me. Though I managed to pull off two draws and a win when he was young. Two draws were made in tough conditions." - Ravi Sekhar on facing Anand.
"The most memorable one is 1988 in Greece. Because I was the captain, Anand played under my captaincy. I had to play more of an administrative role as manager and team coach... I did play 6-7 games, some of the most important tournament games." - His favorite Olympiad among the all he played in.
"We didn't have coach, we were our own coaches."
He scored 9.5/13 in Jakarta, Indonesia to make his maiden IM-norm. The second norm was made in Malaysia. Back then two norms in 27 games was enough, he had already played 28 games thus he fulfilled the requirement.
"I was Chief Arbiter in National 'B' at Agartala. Those days we used to visit tournaments which we are not playing... Out of interest, I visited. I was interested in the rules of the game. That's why I became an arbiter." - Ravi Sekhar on why decided to become an International Arbiter in 1986.
From 1993 onwards he decided to stay put in Bangalore to devote more time to his family so he removed himself from the active competitive chess scene. He admits that he was fit to play a few more years of competitive chess but the toll it takes on a personal life is also a lot.
"Not really because I stayed in touch with the game through coaching. I did a lot of coaching to help other players come up." - when asked about if he misses playing competitive chess.
"If you play, you get the credit for the moves. If you coach, the other people get the credit but they also get a chance to discredit if you play badly - if they don't use what you taught."
Ravi Sekhar taught Deepan when he was 10-years old.
He told a story about Adhiban calling him from Kolkata before playing IM Anwesh Upadhyay at the National Under-13 where he eventually won the tournament.
Raja Ravi Sekhar doesn't believe in commercials of the work. He keeps to himself, tries to keep a low profile. If people ask him for coaching, he does it but they have to come and ask.
"Being a player was the best" - Ravi Sekhar among all the roles he played in his chess career. He likes to listen to music - instrumental, classical and vocal too, he likes to read a lot too, fiction in general.
Watch the entire episode here
You can also listen to the podcast on: Apple, Breaker, Castro, Google Podcast, Overcast, Pocket Casts, Radio Public and Spotify.
Raja Ravi Sekhar's games shown in the episode
Contact
Raja Ravi Sekhar's e-mail ID: rajaravisekhar@hotmail.com
If you know about an accomplished chess professional whose journey in chess is not widely known, please let us know his name and details in the comments, we will try our best to bring his/her story to the world. You can also write to us here: teamchessbaseindia@gmail.com
---