Raunak Sadhwani conquers his "Fier"!
Fearing higher rated opponents is a common problem that is seen in chess players, more so in youngsters. One of India's biggest talents 12-year-old Raunak Sadhwani had similar problems. However, a training camp with Amonatov seems to have made a difference. The Tajik GM constantly told Raunak two golden words "No Fear!" This mantra turned into some sort of a funny joke when Raunak started to respond to No fear with the words No Alexander, after the famous Brazilian GM Alexander Fier. Two days after the training camp Raunak flew to Llucmajor, Spain to play in a strong open tournament. And guess who he was up against in the 2nd round? Alexander Fier! What happened in the game? Read on to know!
I was standing outside the playing hall of the Kolkata GM Open 2018. While speaking with a chess parent I saw GM Farrukh Amonatov coming towards me. Farrukh is a 2600+ GM from Tajikistan and is the fourth seed at the tournament. Apart from being a proficient chess player, he is also a very well known coach. With a smile on his face, Farrukh said, " I want to share a story with you which you can publish on ChessBase India. A few days before the Kolkata GM Open 2018 I was in Pune training with the talented youngster Raunak Sadhwani. You, of course, know him. Raunak is a very strong 12-year-old, but he has a problem. He is sometimes afraid of higher rated opponents."
"Along with chess, I focused on making Raunak mentally stronger by always telling him "No Fear"! Whenever we would discuss some game or position, I would tell him "No Fear." Raunak was amused by this and started telling me "No Alexander" whenever I would say "No Fear"! Of course, he was referring to the Brazilian GM Alexander Fier. This became our constant joke at the camp. Our training was pretty good. It came to an end and I came to Kolkata. He went to Llucmajor Open in Spain. And as luck would have it he faced GM Alexander Fier in the second round!"
"The player whose name we were constantly saying at the camp was now sitting in front of Raunak. I don't know what he thought before the game, but I am sure he was thinking along the lines of 'No Fear against Fier'! Just have a look at the game!" Saying this Farrukh left for his game and went inside the playing hall. I rushed to the media room where I had my laptop open. I went to live.chessbase.com and opened the Llucmajor tournament. I went over the game and was left speechless! What an amazing game played by the little champ!
Raunak Sadhwani vs Alexander Fier, 2nd round Llucmajor Open 2018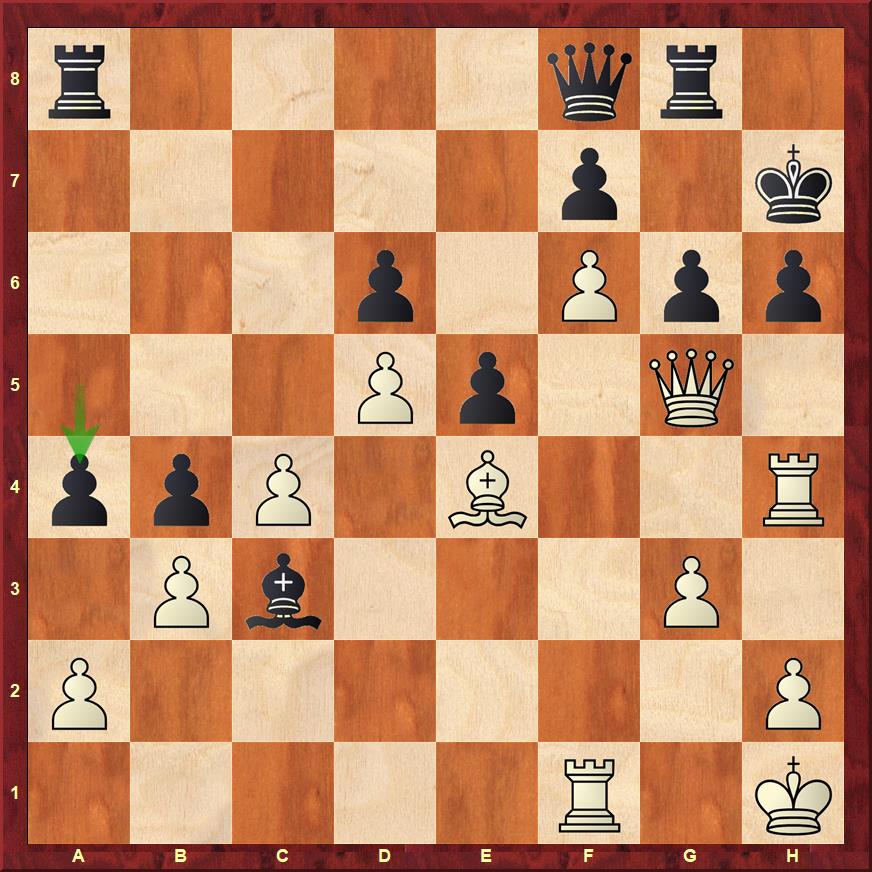 Raunak went to the Llucmajor Open with a rating of 2378. He has already scored his three IM norms. So he needs just 22 Elo points to become India's next IM. He is already gaining 14.6 Elo points. If he wins his game against GM Karen Movsziszian, he would become an IM. But, I guess the titles and rating are not really so important. What is really noteworthy is the fact that Raunak was able to overcome his fear and played a brilliant game of chess! When you keep improving your game and keep weeding out your flaws, your rating is bound to increase. This boy is sure to make it big in the years to come and there is absolutely no doubt about it.
Links:
Follow Llucmajor Open live on ChessBase Live
---