Praggnanandhaa gives a major scare to Wesley So at the Leon Masters 2018
It was one of Praggnanandhaa's biggest tests after becoming a GM. He was invited to the Leon Masters 2018 to fight it out in the four game rapid match against Wesley So. Many people thought that it would be a complete rout. But the 12-year-old surprised one and all by his inspired play. He beat Wesley So in game one and after three games the score was tied at 1.5-1.5. In the last game So showed his superior understanding and advanced to the finals. Praggnanandhaa lost the match, but won many hearts. We have detailed game analysis, quotes from Vishy Anand, Wesley So and RB. Ramesh.
The organizers of the Leon Masters decided to invite the little cub from Madras for this year's edition!
Praggnanandhaa arrived in Leon with his coach R.B. Ramesh. This was the first time that the 12-year-old was travelling to a tournament with just his coach and not his mother. The Leon Masters is traditionally a tournament between four invited players, and this year was no different. We had the super elite GM Wesley So, top Spanish player Francesco Vallejo Pons, Spanish talent Jaime Santos and the second youngest GM in the history of the game R. Praggnanandhaa. The two Spanish players were going to play against each other, which meant that Pragg was up against Wesley So. Just to put things into perspective - Wesley recently won the Leuven leg of the Grand Chess Tour. He beat Caruana, Nakamura, Grischuk, Mamedyarov and Giri. His rapid rating is 2852. On the other hand, Pragg's rapid rating is 1736! Yes, we are not joking! Pragg has hardly played rated rapid events and although 1736 is just plain wrong, I would say his level would be somewhere around 2550-2600. Wesley was the clear favourite in this four game match of 20 minutes + 10 seconds increment.
Also, since 23rd of June, the day when Pragg became a GM, he had not really found enough time to work on chess!
How would Pragg fare against a chess monster like Wesley So was the million dollar question! Would Pragg be able to show his best chess? Would his best chess be good enough to give a tough fight for a player like Wesley? All of these questions were going to be answered as Pragg took the black pieces in his first game against Wesley So.
Game one - Pragg stuns Wesley!
Wesley So vs Praggnanandhaa 0-1
Wesley clarified his strategy for the match when with the white pieces he played 1.d4 followed by 2.Nc3 and 3.Bf4. His point was to play something original. Something that Pragg had not prepared on the board. Once that happened, the superior player would win was his thinking.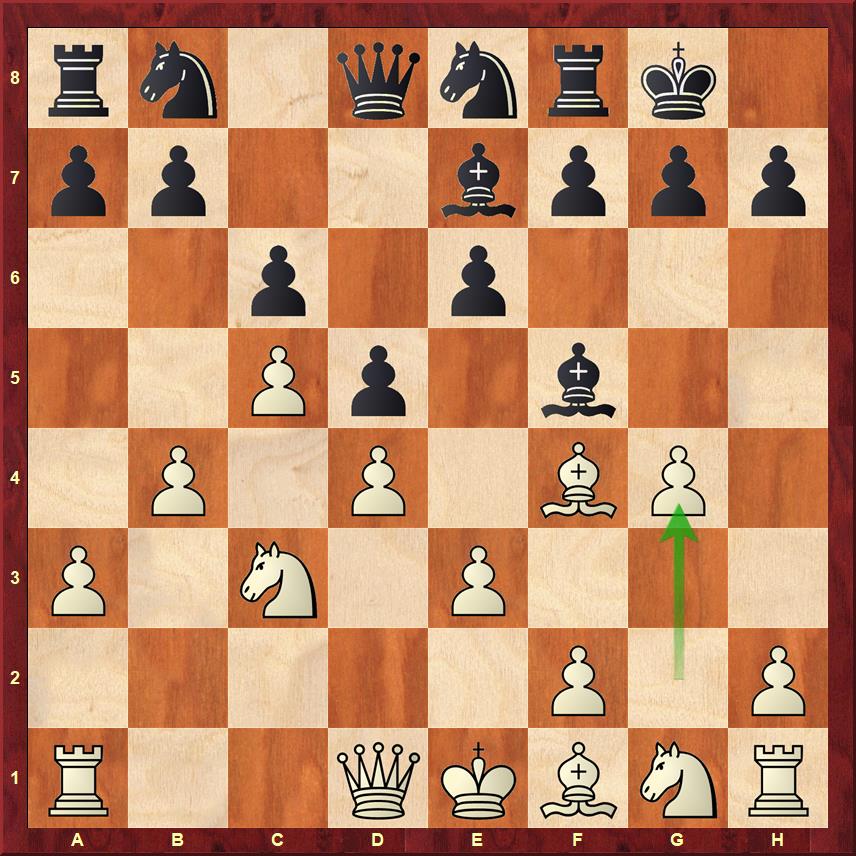 After great complications where both players matched move for move, the game seemed to be heading towards a draw. But Wesley made the final error.
Game two: The missed chance!
Praggnanandhaa vs Wesley So 0-1
Praggnanandhaa might have been still in the euphoria when the chance to win his second game showed up! As early as move 8. The combination was as natural as baby's smile. But when you are not looking for it, you do not really see it.
Game three: Pragg's brilliance just falls short
Wesley So vs Praggnanandhaa 0.5-0.5
There was hardly any time between the games. But it was quite possible that Wesley would repeat the opening in the first game. That's where the role of the coach comes into the picture. Ramesh was alert during game one and had immediately suggested the improvement to Pragg.
Speaking to ChessBase India, Ramesh said, "There was hardly 5 to 10 minutes between the games. After first game I suggsted to go for c6-Nc3-Nb4-Rc1-Qa5-Qd2 position.
Pragg played some of the most original chess that he could and stunned Wesley with a beautiful move in the game.
Taking the bishop back on f5 was not a bad idea. But Wesley went for the move ...Rb8!! The main idea was to swoop his rook over to b2 and get his pawn rolling to the last rank! I have the feeling that Wesley had missed this move and was stunned. White had absolutely no defence. He was utterly lost. Yet, being the top class player that he is, Wesley found the best practical chance and we reached this position.
Black is a pawn down, but he is completely dominating the position. White's coordination is horrible. In such a situation, Wesley gave back to of his pawns for activity and somehow managed to trick Pragg. That's what guys like Wesley are good at. They just give tremendous amount of resistance in any position!
Game four: Wesley So shows his class
Praggnanandhaa vs Wesley So 0-1
Wesley So went for the more steady 1...e5 in reply to 1.e4. He kept his calm. The position was around even, but with purposeful moves he was able to bring home the full point.
Pragg tried hard to cling on, but finally had to concede defeat.
Match final score 2.5-1.5 in the favour of Wesley So
Although Wesley So had won the match, it was clear that Pragg had won the hearts. I was doing live commentary of all the four matches on Youtube and there was a clear indication of how people had started to fall in love with Pragg's playing style. For example, there was a viewer named "Wesley So Fan" who was clearly supporting Wesley So from the start of the match. But when the four games ended, he signed off saying, "I am going to keep a watch on Praggnanandhaa and will follow all his games!" That's what Pragg was able to do with this match.
Speaking to ChessBase India Wesley said, "Pragga is really very good and in the future I think I need to focus more when playing him because he looks so young and harmless you tend to let your mind wander and that is a MISTAKE (laughs!). We all really like him a lot and we had a nice dinner after the match in which we got to know each other better. He surely has a great playing future ahead of him and I hope people do not pressure him too much. Let him develop naturally."
After the match we contacted Ramesh and asked him to share his impressions. This is what the coach had to say, "The match was very important from various perspectives
1. His first match you can say!
2. First against a world class player like So
3. Coming immediately after getting his final GM norm without much rest or preparation time
4. Public expectation so high, curious to find out how he handles it
It was a tough match for both I would say. Wesley was obviously not in his best form. He made quite few uncharacteristic mistakes in the match. Probably playing one so young had some impact. I believe in couple of years, players will get used to Pragg and will play to their full strength.
Yes, Pragg had many winning chances, but we don't cry over spilled milk in general. No regrets whatsoever for the decisions taken. He is very responsible at such a tender age. When things go wrong they go wrong, when things go right they go right. He takes them both the same way. He does not let missed chances or games lost to affect him negatively. That is Pragg's main strength I would say."
Anand has been the Indian at Leon since many years now. This time it was Praggnanandhaa who provided us with some entertaining chess. Did the five-time World Champion watch the games! Of course, he did. We asked Vishy on what he thought about Pragg's play. "I thought Praggnanandhaa showed very good form in this match playing someone like Wesley So, who is one of the highest rated rapid players in the world. He had good chances at some point. I think it's very impressive. Of course, he will need to get more experience. That is what he will feel after this match but I was very impressed with his play and this is a very good beginning for him."
Live Commentary:
When Pragg's match began at 8 p.m. on the 6th of July 2018, I decided to do the live commentary on Youtube. I was joined in game one by IM Prathamesh Mokal and in games three and four by Amruta Mokal. The turn out was excellent. At some point we had nearly 313 people watching the commentary live! I am sure this number will grow in the years to come, but for now it was a new high for the ChessBase India Youtube Channel.
I feel that live commentary is an ideal way to engage with the chess loving audience of India and world at large. While doing the commentary we invited people to donate towards the HelpChess initiative by ChessBase India Foundation - all the money received would be given to a deserving player. For this we gave the Paypal link (for international viewers) as well as Payumoney link (for Indians). Youtube also has a feature called "Super Chat" where people can donate through the chat itself.
This is the breakdown of the amount we received during the live show:
Paypal:
Joel Cousin (€20) = Rs. 1616
Mahesh Parab ($10) = Rs.687
Total = Rs. 2303
Payumoney:
Ankesh Vashistha = Rs.1000
Super Chat:
Amount collected through super chat = $52 = Rs.3575
This amount of 3200 includes (Rahul Pawar ($20) = Rs.1375, Das Balvinder Das = Rs.200,Trevor Nadar - Rs.100, Abhishek Shastry = Rs.100, Dinesh Ravilla ($20) = Rs.1375)
We apologize for a couple of names that we might have missed. But the total amount collected is verified.
*Note: Around 10% is deducted for the international transfers (like Paypal, super chat) when they reach us. This is because of the foreign exchange fluctuation and bank charges etc.
The total amount collected is Rs.6205.
We have decided that if the amount crosses the limit of Rs.25,000 in any of the livestreams or crowd funding donations we would ask interested people to submit their applications for the money. As this amount is lesser than the threshold limit, the deserving candidate was directly selected.
This amount received will be given to Priyanka K - the silver medalist in the under-18 girls section of Commonwealth Championships 2018.
K. Priyanka's story is a fight to keep her passion alive against all odds. The young girl from Coimbatore won a silver medal at the Commonwealth girls under-18. That clearly shows her talent. However, finances are a big problem for Priyanka. She is a single parent child and her mother doesn't have a fixed income. Her father passed away in an accident a few years ago. When Priyanka makes a decision to play a tournament, the first thing that comes to her mind is how are we going to manage the finances. In many events the money is arranged on the last day and she is not sure whether she will make it to the tournament or not. As Priyanka puts it, "I have cancelled many more tournaments, than what I have played."In spite of all the difficulties, she always has a smile on her face. She is lively and doesn't like to share her problems with the world. Priyanka is an epitome of positivity and she is also an example of how someone should never give up on their dreams.
This small contribution from HelpChess Intiative by ChessBase India Foundation will surely help Priyanka to some extent for her next tournament. We thank each and every viewer for their contribution and we hope that you will continue to power Indian chess with your benevolence.
---