Video analysis of S.L. Narayanan against Praggnanandhaa
There's a video of Vidit Gujrathi on his Facebook page which has become quite popular. In it he gives an important advice towards the end - Analyze live games without an engine. Our author Sagar Shah did that after the fifth round of the World Junior 2017 and found that Praggnanandhaa's win over S.L. Narayanan was filled some amazing bit of variations and analysis. Not everything can be covered in a ten minute video, but we have made an attempt. Due credit to S.L. Narayanan's imaginative play, and all words of praise fall short in the way Pragg defended that position after being outprepared in the opening.
One very important thing that can lead to chess improvement is watching the live games without an engine. At night after all my work is done I make it a point to do that. I go to ChessBase Live website and in one glance check out which are the interesting events going on. Right now we have the FIDE Grand Prix which is a big one in progress. But one tournament which has caught world wide attention is definitely the World Juniors. In spite of great attempts by the organizers to ensure that the chess world gets no real coverage (!) - mainly not even round by round photographs for such a huge event, the play of a 12-year-old super talent is making everyone take note of this championship! (Also you can find daily reports of the event on ChessBase India newspage!) Praggnanandhaa has been playing with great energy and accuracy. His game against Jorden van Foreest was nearly flawless and I covered it in a video.
While the game with Jorden was a positional masterpiece, Pragg's battle in the fifth round against S.L. Narayanan (2585) was a fight of wild complications.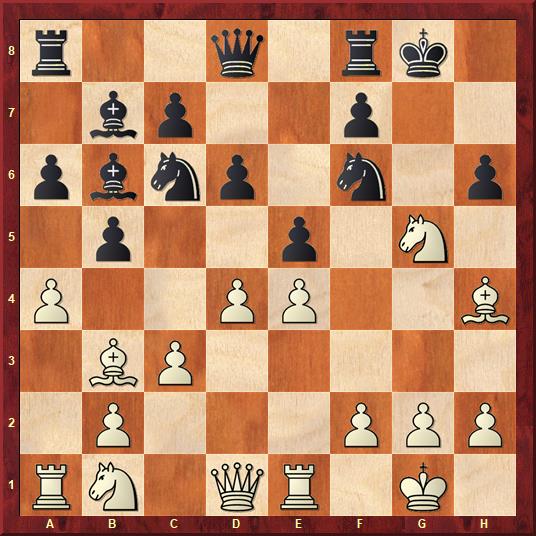 I sat down with this game and tried to make sense of what was going on. I realized the Narayanan's sacrifice was very powerful and at the same time Pragg defended amazingly well. It was a game of attack and defence and finally a brief counter-attack which sealed the deal in Praggu's favour. Here's the entire analysis.
Video analysis:
Replay the game:
Will Praggnanandhaa win the World Junior Championship 2017?https://t.co/jWdZx2J2e3

— ChessBase India (@ChessbaseIndia) November 19, 2017
---