Play at the 44th Chess Olympiad venue in Curtain Raiser Rapid Chess Tournament 2022
44th Chess Olympiad is less than 50 days away. Would you like to play in the same hall where histories will be made, records will be broken, heroes will be born and legends will be seen in action? Then Olympiad Curtain Raiser Rapid Open Chess Tournament is the tournament for you. Total ₹500000 prize fund is up for grabs. Entry fee is only ₹200. Over 1100 players have already registered for the event. A maximum of 1414 number of entries will be accepted. It is a one-day non-rating Rapid Chess Tournament. Check out the article for more details about the tournament and grab this lifetime opportunity. Photo: Tournament Circular
Olympiad Curtain Raiser Rapid Open has a total prize fund of ₹500000
Schedule
The one-day Rapid Open tournament will have nine rounds which will be played on Sunday 24th July 2022. Reporting time is 8 a.m. IST.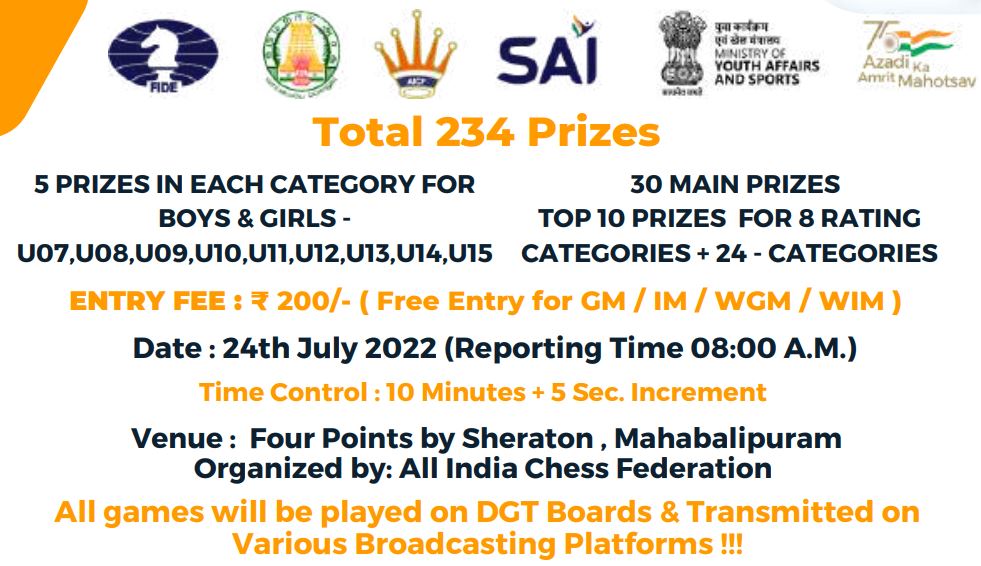 Prizes
Olympiad Curtain Raiser Rapid Open has a total prize fund of ₹500000. Top three prizes are: ₹35000, ₹25000 and ₹20000 respectively. Top ten prizes are there for seven rating categories and Unrated too. Two veteran categories, Women (Above 18), Govt. School Boys and Girls categories are also there. There are nine age group category prizes starting from Under-7 to Under-15. That's not all, there are 234 prizes in total up for grabs.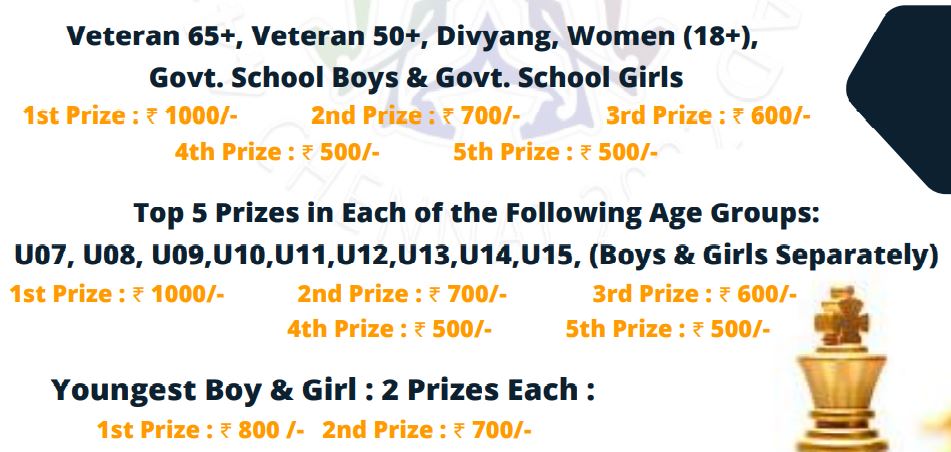 Time Control
Time control is 10 minutes + 5 seconds increment.
Venue
Four Points by Sheraton, Mahabalipuram
Where to register?
For more details, please refer to the tournament circular.
Players list
---