Make chess an Olympic sport say the top players of Indian chess
To commemorate the birthday of legendary hockey player Major Dhyan Chand Singh who has brought three olympic medals for our country, National Sports Day is celebrated in India on 29th August every year. Dhyan Singh was known to practice and hone his skills for hockey under the moonlight. Hence, he was named Dhyan Chand. We chess players, aficionados and chess fans know that chess is a sport. But many argue otherwise because of the lack of physical activity involved. We asked several top players of India, as to why do they consider chess as a sport. Along with the explanation for the same Vidit, Adhiban, Sethuraman, Ganguly, Sandipan Chanda and Neelotpal Das, all grandmasters, have the same plea - make chess an Olympic sport.
Indian chess is absolutely on the rise. This Independence Day we witnessed the crowning of 3 Grandmasters on within 2 days. The total tally of GMs increasing to 55 and the number is going to grow into three digits very soon.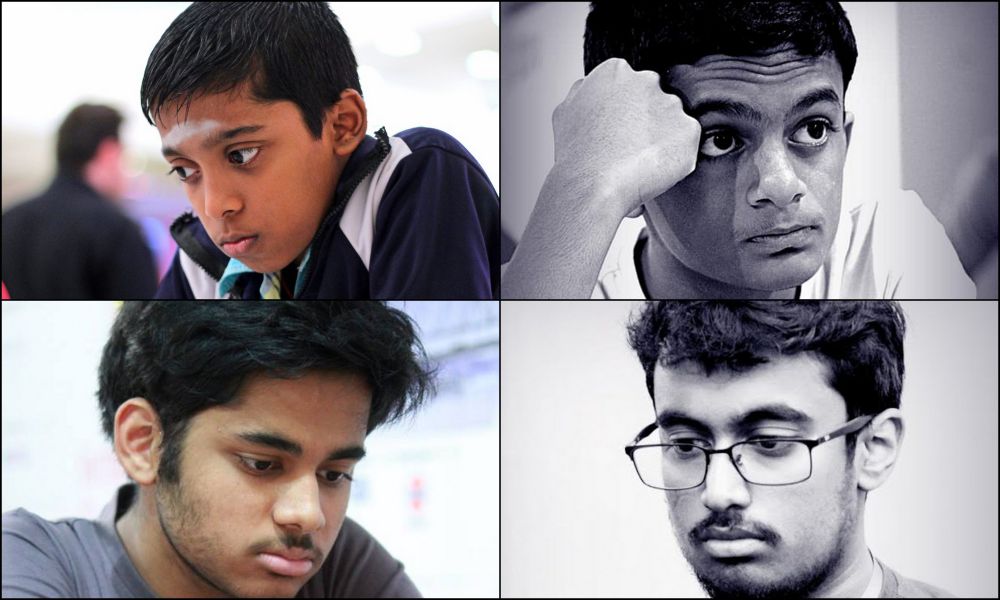 If there is one sport where India has dominated at the world level, it is chess. We have a five-time World Champion in Vishy Anand, the second woman player to cross 2600 - Koneru Humpy and some amazing upcoming talents like Praggnanandhaa, Nihal Sarin, Arjun Erigaisi, Gukesh and many more. If some day chess did make it to the Olympics, India would have excellent chances to bringing home a medal. However, many people consider chess as not a sport. The reason: Sports has been associated with physical activity and seeing that chess does not contain any of it, people think it is not a sport. Of course, this is untrue. Any top player will tell you how physical fitness is one of the key ingredient for a chess player to be able to sit for hours on a chess board and ensure the highest level of concentration. But rather than proving this on our own, we decided to ask this question "Do you think chess is a sport" to some of the best players of Indian chess and this is what they had to say:
Vidit Gujrathi
"Chess is definitely a sport. No doubt about that. It has all the elements, like the competitiveness, tournaments, tough preparation routine. It's actually very unique. It's not a physical sport, it's more on the intellectual side. I have personally experienced countless benefits of playing chess. It has improved my ability to concentrate, the ability to manage my nerves, decision making etc. Overall it has helped me to improve my personality and make me more mature.
It's also very Global. In Chess Olympiad, there are teams from over 170+ Countries! That's why it's painful for me to see that it's not having the reputation that it deserves. I believe the foremost task of chess fraternity is to include it in Asian Games, Commonwealth Games and the Olympics. Only then it will get the recognition it deserves. In the early 1920s Hockey was removed from the Olympics and then due to the efforts of the organizations it was brought back and India won Gold medals in 3 consecutive Olympics. With the talent we have in India, if chess is included in these prestigious events, we can win so many laurels for our country. As a professional chess player and a proud Indian, I really wish this happens."
Sethuraman SP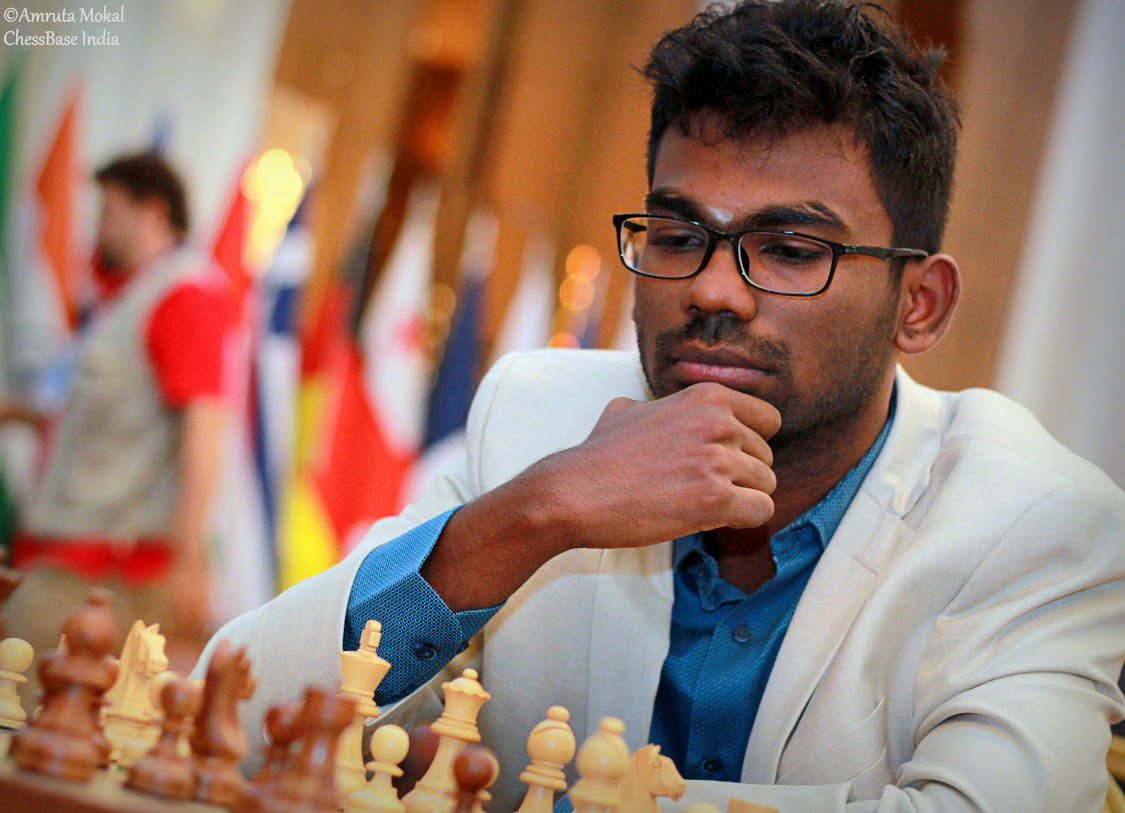 "Yes, Chess is definitely a sport as it involves a competitive struggle and a tension between two players. Although physicality is not visibly seen, it requires a lot of stamina and focus for long hours for the mental battle and actually it is physically demanding too. As they say 'sound mind is in a sound body'. It is one of the toughest sports and I hope it will be included in Asian and Olympic games one day."
Adhiban Baskaran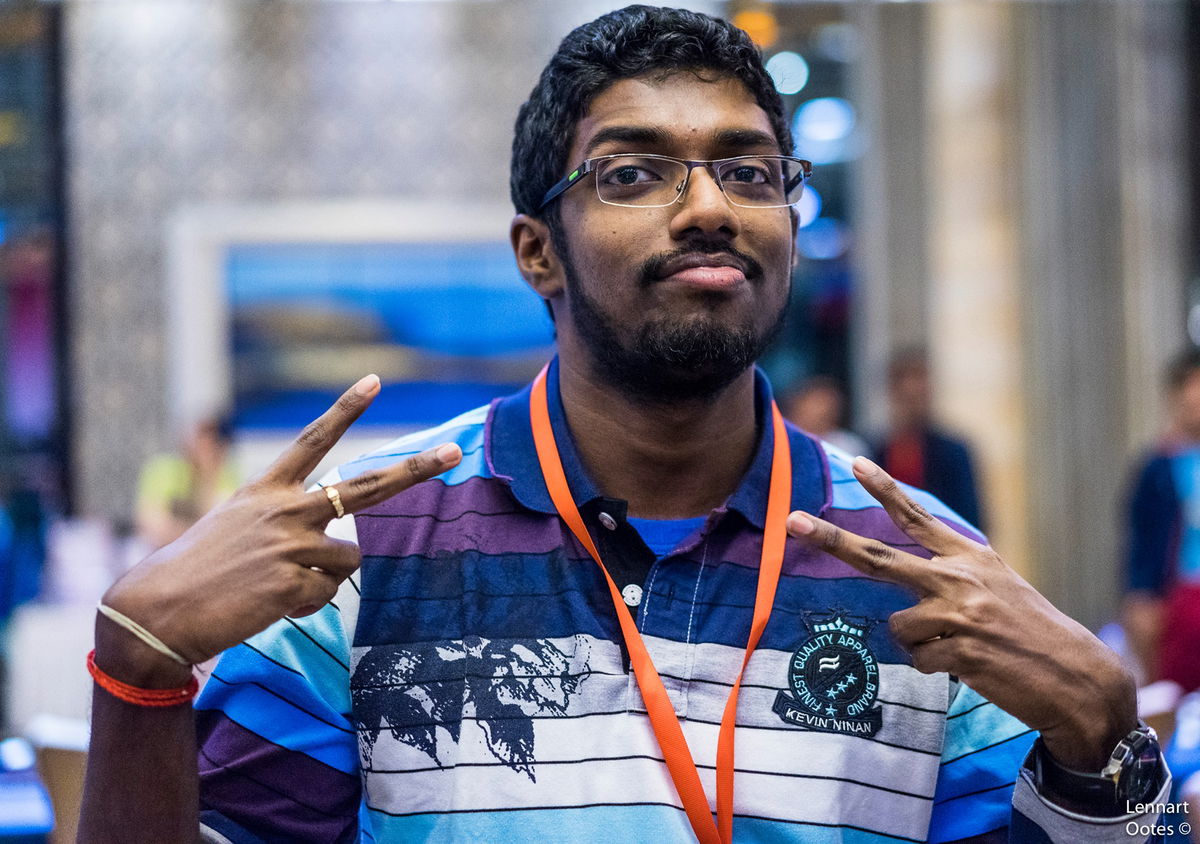 "Greetings to the all sports person of our great nation! The popularity and awareness of our game has been on the rise thanks to World Champion Vishy Anand and the recent sensation Praggnanandhaa! It is not the same anymore, when I travel abroad I proudly mention that I am going for Chess event to the Immigration Officer and they all acknowledge it by not asking anymore questions and give me their best wishes! Oh yes I agree that we don't require any physical activity while playing chess but that doesn't mean we aren't fit. I would gladly challenge anybody for arm-wrestling, badminton or table tennis to prove otherwise! At the moment it does seem like a high ordeal but I do hope that one day chess will become more popular than cricket!"
Surya Sekhar Ganguly
"With over 180 countries playing chess and International Olympic Committee approving chess as a sport long back, it feels meaningless to say why chess is a sport. I don't think anyone disagrees with this in any way! There are way too many obvious reasons why chess is a sport and it is well established. The only argument against it is that if one just emphasizes that sport means there must be physical activities involved but even they can be assured as we move the pieces by hand. We think using our brain but in order to play we actually need physical activity! As a matter of fact chess players also must be very fit physically otherwise its impossible to keep the brain functioning at same level for hours."
Sandipan Chanda:
"To the people outside chess world, I would say: just play one game of tournament chess, feel for yourself, and you will know why!"
Neelotpal Das
"After playing chess for many years, I have realized that chess has everything a sport can offer. A chess player goes through same type of emotions just like any other player of any sport after his/her win or loss, success or failure. To excel in chess one has to put same amount of effort and hard work unlike any other athlete and in terms of other sporting features like excitement, competitiveness, physical and mental fitness, luck factor, strategy and possibly many others... are all present in the game of chess. Although from outside it may look boring but it can be equally fascinating like a game of soccer or any other popular sport.
The only reason why chess is less exciting for the people in general is that the basic rules of the game are comparatively more complicated and also little bit of patience is needed. But if someone is acquainted with the basics and has patience to think then he can easily feel the excitement and appreciate the beauty and complexities of the game. It is a game which can be played anywhere (also through internet) in the world , any time of the year.
The benefits of playing chess to any person of any age are a well known fact now. And finally Chess is amongst few sports which is officially played by almost all the countries in the world. In spite of all this it is a pity that chess is still not considered a Olympic sport."
Why is 29th of August celebrated as the National Sports Day every year?
He is known for his extraordinary goal-scoring feats, in addition to earning three Olympic gold medals (1928, 1932, and 1936) in field hockey, during an era where India was the most dominant team in Hockey. His influence extended beyond these victories, as India won the men's field hockey gold medal in seven out of eight Olympics from 1928 to 1964. Such was his aura that it is believed that after India defeated Germany in the 1936 Olympics final 8-1, Hitler offered him a senior post in the German Army after witnessing his splendid performance to which he refused.
Known as The Wizard or The Magician of hockey for his superb ball control, Chand played his final international match in 1948, having scored more than 400 goals (highest goal scorer in history of hockey) during his international career.The Government of India awarded him the third highest civilian honour of Padma Bhushan in 1956.
---