National Juniors 2018 kicks off in Delhi
The National Juniors is an extremely important tournament in the calendar year. Top three players from this event qualify for the World Juniors 2019 in both the open and girls section. Hence, one can imagine that this is a springboard to greater glory. In 2018 we had GM Abhimanyu Puranik who won the silver medal at the World Juniors and made the country proud. Hoping for the continuation of this tradition, this year's National Juniors are being held in Delhi from 28th of November to 6th of December. In the open section we have GM Karthik Venkatraman who is participating and is the top seed. Priyanka Nutakki is the top seed in the girls section. A short opening report by Jitendra Choudhary.
It was a moment of great pride for Indian chess when GM Abhimanyu Puranik won the silver medal for India at the World Juniors in Turkey 2018 ahead of many strong GMs all over the world.
In a bid to find the best six (three in open and three in girls) players from India to represent our country at the World Juniors and also to fight for the National Juniors title, 234 boys and 148 girls have gathered in the capital of Delhi at the Indira Gandhi Indoor stadium.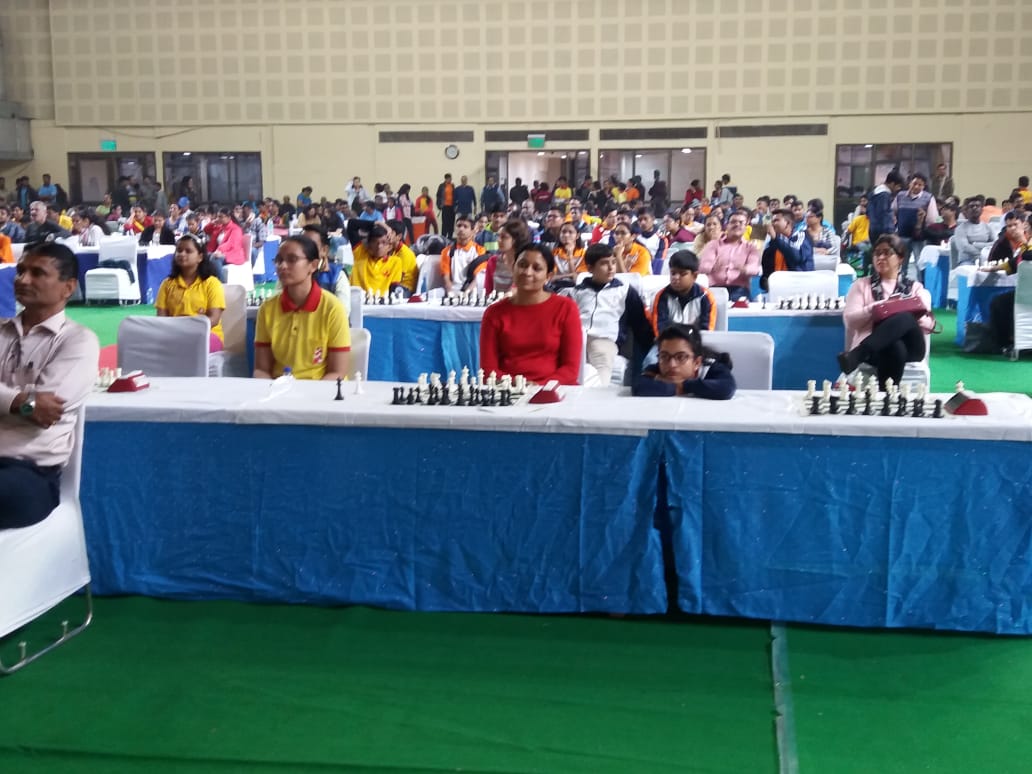 Starting list for Open under-19
Starting list for girls under-19
While Karthik is surely a favourite in the open section, it appears to me that the girls section is going to be very interesting to follow. Any one of the top ten seeds have a chance to win the title.
About the author:
Jitendra Choudhary is a chess trainer in Delhi. He is originally from Madhya Pradesh, but shifted to Delhi to pursue his passion related to chess. He currently teaches students, works as an arbiter and would like to dedicate more time to being a chess journalist.
Jitendra's previous articles on ChessBase India:
From 1187 to 2219 in three years
"The atmosphere in Mumbai is not congenial to produce another GM"
---