Review - Mind Master Winning Lessons from a Champion's Life
Mind Master - Winning Lessons from a Champion's Life was one of the most awaited autobiographies both in chess and sports universe. Obviously it didn't disappoint anyone. In fact, it only went above and beyond the expectations of most of the people. The maestro did not hold back on sharing some of the most private, candid, personal moments of his life. This is one of those books which you do not want to finish early, you want to savour every essence of it and then reminisce the pleasant as well as some unpleasant memories to treasure all the highs and lows the seven-time World Champion Vishy Anand went through in his life. A spoiler-free review of the book. Photo: Shahid Ahmed
The Journey of the Maestro
Vishy Anand on his 50th birthday had the launch of his autobiography, Mind Master - Winning Lessons from a Champion's Life. It is not just any other autobiography. It is a must read autobiography for everyone by the seven-time World Champion and the flag bearer of the country. For over two decades he dominated not only the no.1 position of the Indian chess, but also the World's best. How did one man inspire an entire nation of 1.3 Billion people and the world, just by playing chess? Well if you have followed his career trajectory then you may already know the answer, but if you want to know the journey of 'The Lightning Kid' becoming 'The Madras Tiger' then you have to read his book.
Anand dedicates his book to his mother by mentioning her at the beginning of the book - For my mother, who told me to always write down my thoughts, good or bad. She said, 'One day you will read them and realize how beautiful they are.'
The legend starts his book by mentioning one of his favorite songs - 'Regrets, I've had a few...' by the legendary singer Frank Sinatra.
One of the best thing about this book is - Anand does not shy away from revealing his vulnerability. Yes even World Champions also go through a difficult time as we find Anand mentioning, 'I need to speak to Radek... I can't recall a thing.' So next time you forget a theory or a middle game plan, you are at your wits end, no need to get a cold feet because even the best of the best has also suffered a similar situation. What is the difference maker then? How they come out on top of it despite facing various adversity.
The prologue of the book ends with "Que sera sera, I tell myself, as I sip my tea..." For those who are what Que sera sera means - it means whatever will be, will be, which is what the song's lines are like -
Que Sera Sera
Whatever will be will be
The future's not ours to see
Que Sera Sera
What will be will be
The book has a total of twelve chapters where every chapter ends with a key position from the chapter.
Few key elements of the book
There are multitude of things worth mentioning, here are a few - he mentions how back then the chess community was dismissive of his first World Championship win in Tehran 2000. How he caught some flak for 'playing it safe'. Winning in chess is centered on what element. The two losses against Wang Hao in 2013 which still bothers him. Why violent channeling can only make things worse. What he does after having a bad game.
Lesson in Serendipity and Limitless learning
What is Motivation according to Anand
How to increase mathematical probability
Obsession - another name for superstition
Why doing admirably well is never enough
Lord of the Rings trilogy
Why you should get the book
Whether you are a player, coach, parent, chess enthusiast or even a sports fan, there is something for everyone. Anand discusses all his triumph and tragedy, every little and big obstacle he had to face, how he overcame them, what he did when some of them were surmountable, facing practical challenges and much more. This is a gateway to a journey of a prodigy who conquered the world and firmly planted India's flag all over the chess world. He is the one who solidified India's position in the chess universe, so one must not procrastinate reading this book. However I must warn you that this is strictly an autobiography. If you get into this book with the expectation on deep analysis of games and calculation then you will be heavily disappointed, although Anand discusses some technical elements of the game too, just briefly.
Mind Master book launch in Kolkata
I was at the heritage Tollygunge Club in Kolkata on 7th February for Anand's book launch in the city. Initially it was scheduled to be held outside, but due to sudden drizzle, organizers were forced to shift the venue indoors to huge auditorium and they did a fantastic job to change the venue in such a short time.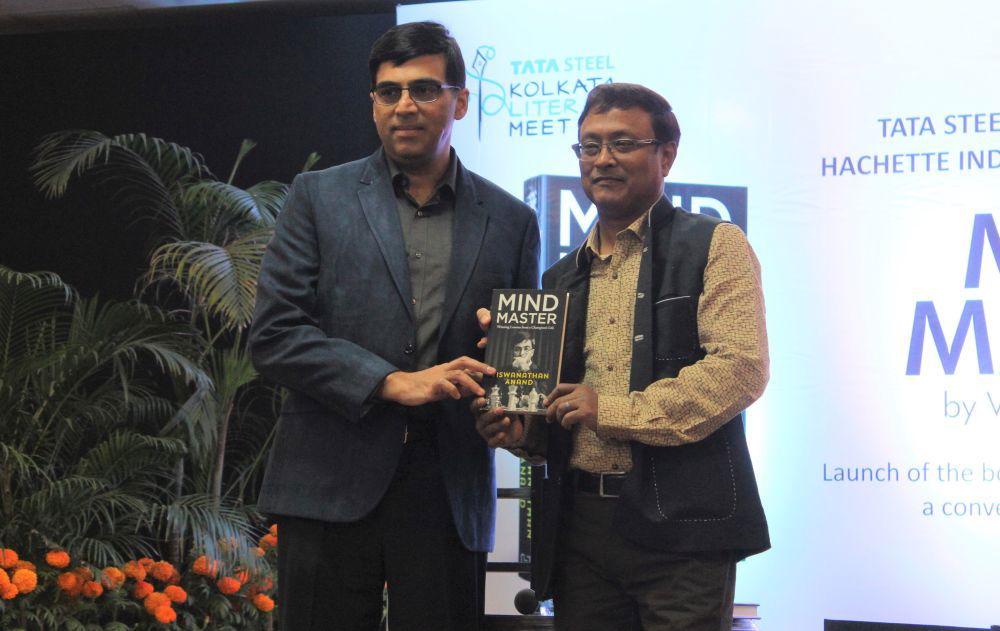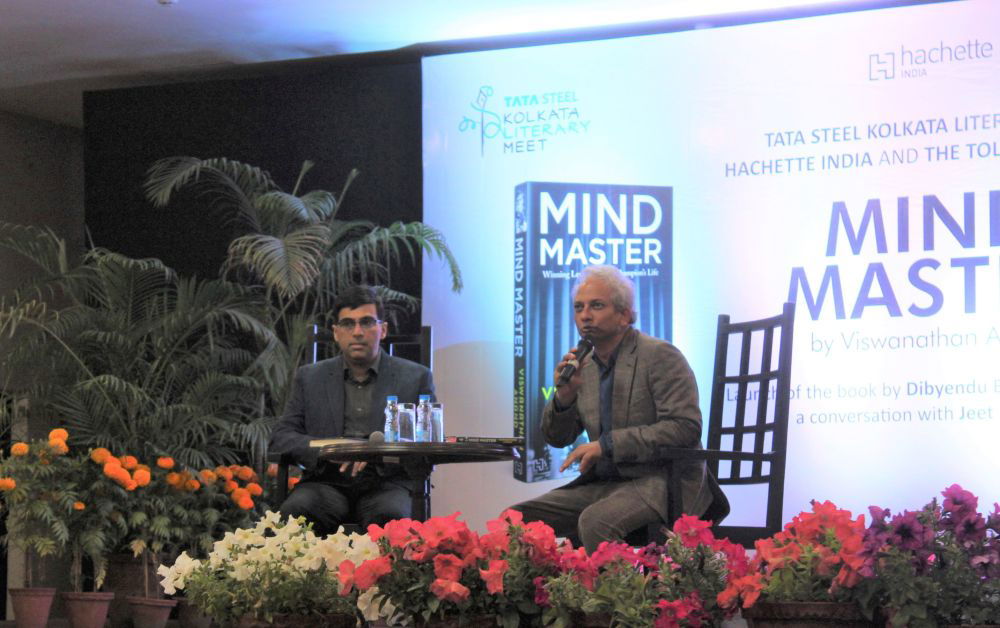 If you missed the Q&A session, here is an option for you to relive the entire candid Q&A session with Vishy Anand.
Links
Since delivery is not available for most of the pincodes at the moment, you can buy Kindle version from Amazon link and read it on any smart device.
---