Nielsen on 10 years of Mexico 2007: An opening debacle in the Petroff (R03)
Vishy Anand and Peter Heine Nielsen had decided not to pay too much attention from the white side of the Petroff for the tournament. Their strategy was to find an idea one or two days prior to the game and then figure out things during the game. However, this strategy almost backfired when in a normal opening position Anand went wrong and very soon landed in trouble. A pawn down in a rook endgame with white might be a disaster for many, but for Vishy it was a simple draw, and he proved it by making accurate moves.
All pictures from Mexico provided by Ali Nihat Yazici
The third round of the Mexico 2007 was extremely important. Vishy Anand was up against the reigning World Champion Vladimir Kramnik. Both of them were leading the tournament with a score of 1.5/2. It was a tense game that ended in a draw, but Anand was under a lot of pressure. He managed to draw the game in a pawn down rook ending.
---
Vishy Anand vs Vladimir Kramnik
By Peter Heine Nielsen
Important points from the above video:
It was a very important game playing the World Champion with the white pieces. The funny thing was that it was a qualifying tournament to play the World Champion, but at the same time, it was a World Championship in itself! And yet again it was a Petroff. Of course we had prepared against the Petroff, but nothing special. We were thinking to ourselves as the tournament began that some other players would play Petroff against each other, some new ideas would crop up and we would be able to work on them. But Vishy faced two Petroff's in the first three games itself.
What happens in this game is completely ridiculous. Basically Vishy faces the Petroff and goes straight into the ending a pawn down as white!
This was an incredibly popular position in Petroff at that time. Two years ago in San Luis Vishy had reached this same position against Leko with the black pieces, Peter had played h3 and Vishy had won the game. This time we had prepared a new idea. I had looked at it the night before the game.
In this position our preparation was Qd2, but Vishy took on f5. I got a bit nervous to put it mildly. Of course, Vishy has a great memory, but I guess something went wrong with our communication and he landed in this inferior endgame.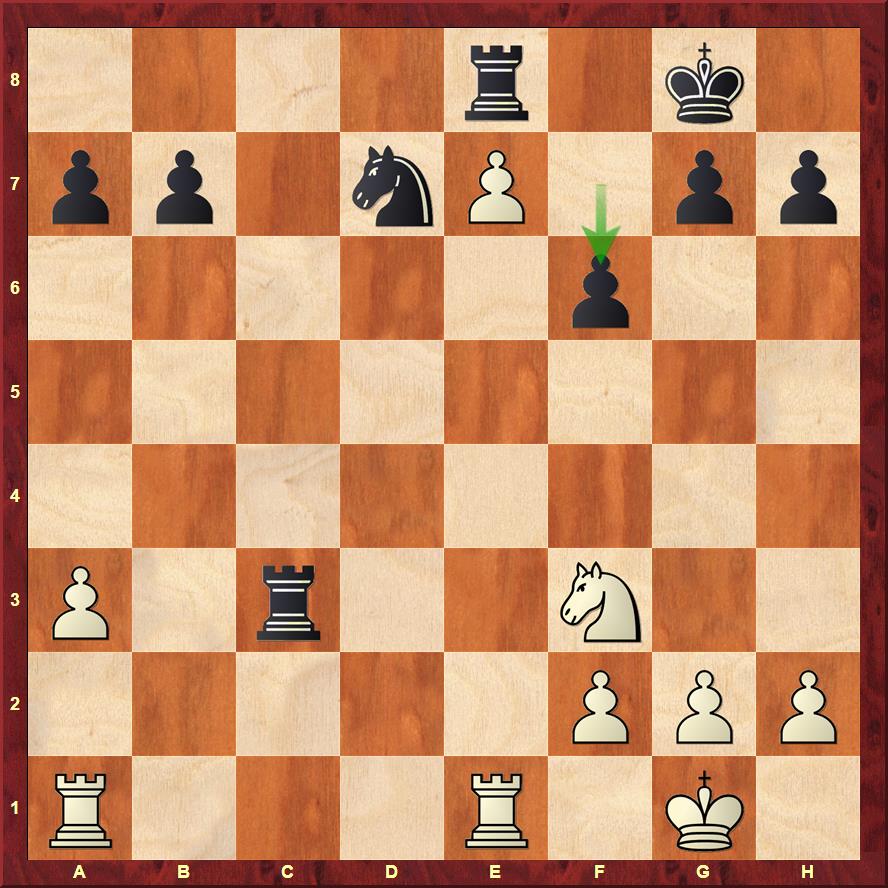 The pawn on e7 would be lost. As a second to Vishy this was not at all a proud moment for me. You can get busted in the opening if the opening if your opponent does something brilliant, but Kramnik has done absolutely nothing. He played the Petroff, he plays the most obvious line trying to make a draw, but in spite of this he gets an ending where he is a pawn up! Generally, when I think of Mexico I feel that we did great in the opening phase, but this was... (laughs). From an opening perspective this was a failure, but from a chess playing perspective, Vishy does very well.
This could have been a moment to get nervous. You have won a game against Aronian yesterday, things were going well and suddenly you are a pawn down. But Vishy kept his cool and tranposed the game into a pawn down rook ending.
People do not think about Vishy as being good at endgames, and they are greatly influenced by his loss against Peter Leko in Linares 2003 in a four versus three rook ending. Well it was just a one-off. When this position was reached I was very nervous, but Vishy was not at all. He thought that this position was just a draw! I think there was one moment where Kramnik could have put Anand under some serious pressure, but I don't remember that. After the game I thought that this was a big save by Anand, but for both the players it was no big deal. They knew that it was a draw and were not surprised when it was actually drawn.
A few years ago Vishy reached 3 vs 4 against Magnus, when I was Carlsen's second and Anand effortlessly drew the endgame. I knew he would do that as he had learned from his previous games. Game three was not a great result from the opening perspective, but from the tournament and psychological stability perspective it was a great result.
---
Round three game analyzed by Mihail Marin
This series of articles intends to celebrate this huge occasion in Indian chess - our star becoming the undisputed World Champion. Follow us on the journey. The fourth round was played on 16th September 2007 and you can expect an article on it tomorrow.
Previous articles:
Road leading up to the tournament
R01: Anand saved against Gelfand
R02: Beautiful novelty 17...c5 against Aronian
---