Indrajeet becomes Maharashtra U-25 State Champion
Maharashtra State Selection U-25 Youth FIDE Rating Championship 2018 was organized by Amateur Chess Association Nasik (ACAN) from 9th to 13th Aug 2018. Altogether 185 players participated in the event which was won by the top seed Indrajeet Mahindrakar of Aurangabad. Indrajeet scored a solid 8.0/9 and remained half-a-point ahead of the field to take the title. Chief Arbiter of the event, FA Vivek Suhas Sohani send us a report.
The event was conducted under the auspices of FIDE, AICF & AMCA at Loknete Gopinathji Munde Institute of Engineering and Research, Nashik. It witnessed a total number of 185 Players from 22 Districts and out of which 119 players were rated. 18-year-old Indrajeet Mahindrakar was the top seed of the event while Vedant Pimpalkhere and Akhilesh Nagare from Nashik were 2nd and 3rd seeded players.
Till the 4th round, Indrajeet was going fine sharing the lead with 4 other players. But round 5 saw Indrajeet succumb to time pressure against Avishkar Wankhede who went on to take the 2nd runner-up spot at the event. Going into the last round Avishkar was sharing his lead along with two other players but his unbeaten streak came to an end when Pushkar Dere defeated him with the black pieces to claim the 1st runner up position. And on the other side with 4 straight win Indrajeet clinched the Champion's trophy by a clear half-point margin.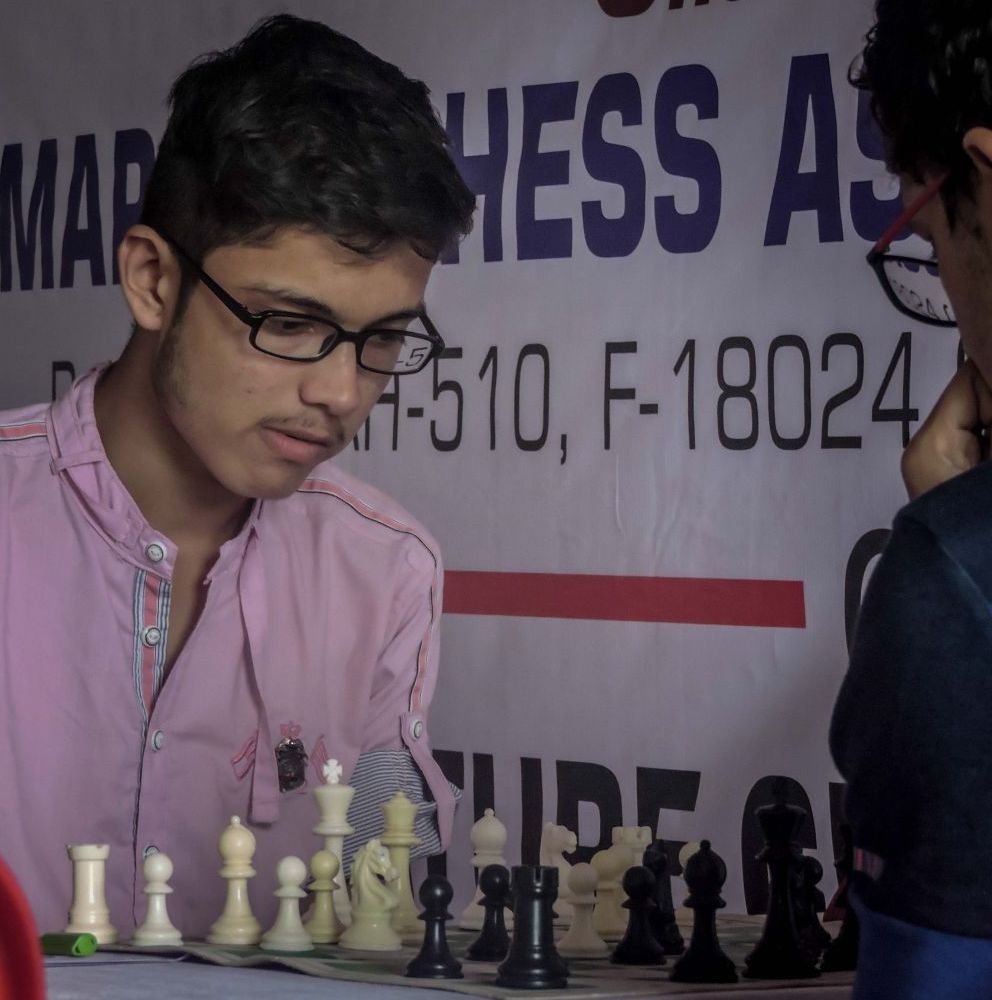 Indrajeet along with Pushkar Dere, Avishkar Wankhede and Rohan Joshi will be representing Maharashtra at the National Under-25 in Bhopal. A Total Cash Prizes worth Rs. 1,00,000/- were distributed amongst all the prize winners by the hands of Senior Player FM Sajjandas Joshi, Sandip Nagare, Onkar Jadhav, FA Vivek Sohani.
Earlier the event was inaugurated by Chief Guest Mr. Sharad Bodke (Director, KUN Sikshan Prasarak Sanstha), Adv Tanaji Jaybhade(Jt. Secretary, KUN Sikshan Prasarak Sanstha), Dr. Kailas Chandratre (Principal, KUN Sikshan Prasarak Sanstha),Mr. T H Sutar (Vice Principal KUN Sikshan Prasarak Sanstha) along with Mr. Sandip Nagare(Secretary, ACAN), Mr. Bharat Wankhede(President, ACAN), Mr. Onkar Jadhav(Vice President, ACAN), Mr. Vivek Sohani(Chief Arbiter) by Lamp lighting Ceremony first and then by making moves over the board.
The Arbiters' Team Consisted of FA Vivek Sohani – Chief Arbiter, SNA Shreya Chitnis – Dep. Chief Arbiter, SNA Pushkar Jadhav & SNA Prachi Mayekar along with State Arbiters SA Onkar Jadhav and SA Pankaj Borse.
---