London Chess Classic 09: Caruana wins the Classic!
An intense finale was witnessed at the 9th London Chess Classic last night. After winning a six-hour-long battle against Mickey Adams and a four-game blitz tiebreaker against Ian Nepomniachtchi, Fabiano Caruana was crowned the champion at the London Chess Classic. Magnus Carlsen finished the event on a high note with a win against Levon Aronian in a complicated battle and took the overall Grand Chess Tour winner's trophy. Anand, unfortunately, had a dismal outing on his birthday as he lost the thread of the game yet again and let Wesley So win his first game of the tournament. An illustrated report.
Caruana wins London, Magnus the Grand Chess tour!
The ninth edition of the London Chess Classic was won by the American GM Fabiano Caruana. After his win against GM Michael Adams in the final round, Caruana successfully caught up with the Russian GM Ian Nepomniachtchi for the first place and then won the blitz tie-breaker to lift the trophy. Overcoming his poor form, Magnus Carlsen won his final round game against Levon Aronian to bag the overall Grand Chess Tour title.
Nobody liked this draw, not even Nepo
Nepomniachtchi had had a brilliant second half at the event winning three back to back games from round 6 to round 8. Before the final round commenced, he was already half-a-point ahead of his nearest and rival, Fabiano Caruana.
The path ahead turned out to be a tough one since his final round opponent, Maxime Vachier-Lagrave, needed to win at all cost to retain his chances for getting ahead of Magnus Carlsen and winning the overall Grand Chess Tour. Also, he himself needed to win in order to ensure he kept Caruana from catching up with him. One solace in this high-pressure situation was that Nepomniachtchi had the white pieces in the final round.
However, the Russian GM opted for a rather laid-back approach. Within less than 30 minutes into the round, he was seen signing the truce with Vachier-Lagrave. In a game lasted merely 19 moves, Nepomniachtchi went straight into one of Vachier-Lagrave's pet lines in the Symmetrical English Opening and exploited a pin on black's knight to force a repetition of moves.
After the game, Nepomniachtchi said he wasn't happy about what he did. "When you're half a point ahead, the best strategy is not to lose at least. And of course, I am not very happy with what I did today. I think no one really liked it; me neither," he said.
He further explained that this was the only strategy he had, saying, "At some point, it could be a long game, which should end in a draw anyway. And then, in case Fabi wins, at least I will have some rest before the tiebreak – at least a bit more rest than him. That's perhaps not the most brilliant strategy, but I didn't have any other."
As for Maxime Vachier-Lagrave, he felt his narrow opening repertoire was to be blamed. "That's the problem with my narrow repertoire. I could play something to create off-balance, but it's not that easy. For instance, let's say if I play the King's Indian, after ...e5, there's dxe5, queen exchange and it's an easy draw. I felt like I should play what I know, and if he forces a draw well then it's bad luck. There's no easy guideline," he said.
Going out in London
Ian's quick draw gave Fabiano Caruana the chance to force a playoff by winning his game. But his winning chances looked bleak at the start. He did have an extra pawn out of the opening but his tripled pawns in the centre did very little to give him any advantage. But soon afterwards, Adams got a little ambitious and tried pushing for a win.
On the 37th move, Caruana came up with a beautiful exchange sacrifice that imprisoned black's rook and gave the American an extra pawn in the ensuing endgame. Thanks to this, after almost six hours of play, Caruana was able to secure a win and force a tie-break against Nepomniachtchi which he later won with a score of 2.5-1.5.
"I will go out tonight. I haven't really had a chance to see London," Caruana said, talking about how he will celebrate this win.
Another player who went out last night was Viswanathan Anand, whose 48th birthday had coincided with the final round of the Classic. He was out to do some Christmas shopping and perhaps to get into a festive mood putting his dismal performance at the tournament behind. The final round hadn't been as pleasant for him. Playing from the white side of an equal-looking Italian, he was systematically outplayed by Wesley So.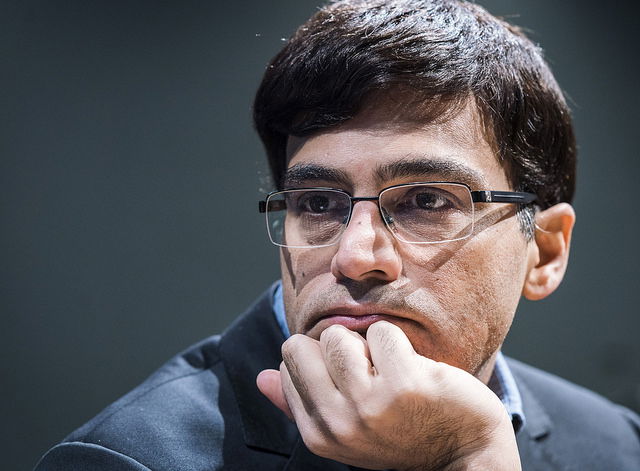 So was able to equalize comfortably out of the opening and soon seized the initiative. By the time endgame was reached, So's queen and two knights had much more activity than their white counterparts. The position was still objectively equal but the onus of being precise was on Anand. On move 27, Anand lost the thread of the position just like he had previously in the tournament and went down astonishingly fast.
For So, this was a welcome victory after eight consecutive draws. After the game, he said he wasn't aware that it was Anand's birthday but also pointed out that he generally does well against his opponent on their birthdays. He further mentioned that he had also beaten Nakamura last year on his birthday.
Special thanks to Tanmay Srinath for annotating this game
One last thrill for Aronian
Magnus Carlsen, who had also had a disappointing result in London, finished off on a high note with his win against Levon Aronian. Both Aronian and Carlsen tried avoiding mainline theory in the game that turned out to be quite a topsy-turvy battle.
Aronian was the first to get the advantage and tried to "force things at once". But Carlsen found his way out finding some really difficult defensive moves. As play proceeded, Aronian sacrificed both of his minor pieces to keep his play active and this backfired badly.
"I don't know what happened with me. I still thought I cannot be worse but of course, I am worse," Aronian said after the game.
Talking about Aronian's play, Carlsen said: "He was probably incredibly frustrated that he wasn't winning so he decided not to take the draw when he should have. That was my good fortune in this game."
Final Standings
Final Grand Chess Tour Standings
About the Author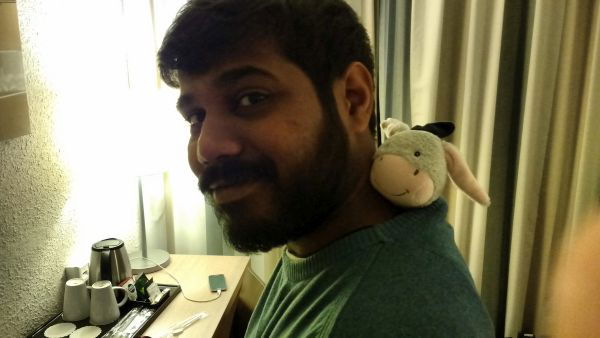 Aditya Pai is an ardent chess fan, avid reader, and a film lover. He has been an advertising copywriter and is currently pursuing a Master's in English Literature at the University of Mumbai. He loves all things German and is learning the language. He has also written scripts for experimental films.
Previous reports on the London Chess Classic
English
London Chess Classic 01: Anand surprises with an abrupt draw
London Chess Classic 02: Inspiring chess abounds, but a decisive result yet to be seen
London Chess Classic 03: Draws and missed opportunities
London Chess Classic 04: Caruana tastes first blood
London Chess Classic 05: Anand suffers a shocking loss to Caruana
London Chess Classic 06: One win and four draws again!
London Chess Classic 7+8: Nepomniachtchi's winning spree
Hindi
लंदन क्लासिक 01:आनंद का नाकामुरा से रोमांचक ड्रॉ
लंदन क्लासिक 02 :सिर्फ ड्रॉ! आज कार्लसन V/S आनंद !
लंदन क्लासिक 03 :आनंद नें नहीं उठाया फायदा !
लंदन क्लासिक 4 & 5 : क्या आज आनंद करेंगे वापसी ?
लंदन क्लासिक R6 :बच गए कार्लसन,आनंद ने खेला ड्रॉ
कार्लसन नें जीता ग्रांड टूर ,कारूआना नें लंदन क्लासिक
Coverage on Firstpost
London Chess Classic 2017: Viswanathan Anand starts off with a draw after Hikaru Nakamura's overambitious play
London Chess Classic 2017: Viswanathan Anand fails to carve out a win despite best efforts against Mickey Adams
London Chess Classic 2017: Viswanathan Anand holds Magnus Carlsen; tournament yet to witness first decisive game
London Chess Classic 2017: Viswanathan Anand holds Levon Aronian; Fabiano Caruana registers first win
London Chess Classic 2017: Viswanathan Anand falters at crunch moments against Fabiano Caruana; Magnus Carlsen held
London Chess Classic: Viswanathan Anand draws with Sergey Karjakin to flounder at the bottom; Magnus Carlsen escapes loss
London Chess Classic: Viswanathan Anand crumbles under pressure; Magnus Carlsen impresses against Michael Adams
London Chess Classic: Ian Nepomniachtchi wins after Magnus Carlsen's tactical blunder; Viswanathan Anand held
---