Learn from the best: Anna Muzychuk and Elisabeth Paehtz
When World Class players are organizing a webinar, of course you want to seize the opportunity and make the most out of it. Former Women's World Rapid and two time World Blitz champion Anna Muzychuk and Germany no.1 woman Elisabeth Paehtz are going to hold a webinar this month on Saturday and Sunday 23rd and 24th January respectively. It will be an interactive session, so you will get to ask your questions and queries answered. That's not all, you can choose the topics you want to learn or improve on. The webinar is open for all but only 20 seats are left. So hurry up and register fast!
Anna and Lizzy's Chess Seminar
On the day of Elisabeth Paehtz's 36th birthday (8th January 2021), Anna Muzychuk announced on her discord server that their third webinar will take place on 23rd and 24th January 2021. Participants can choose the topic they want among the list of choices or suggest a topic of their own accord. Total duration of the interactive webinar is six hours, three hours each day. In case you are unavailable on a given day, you can attend only one day as per your wish.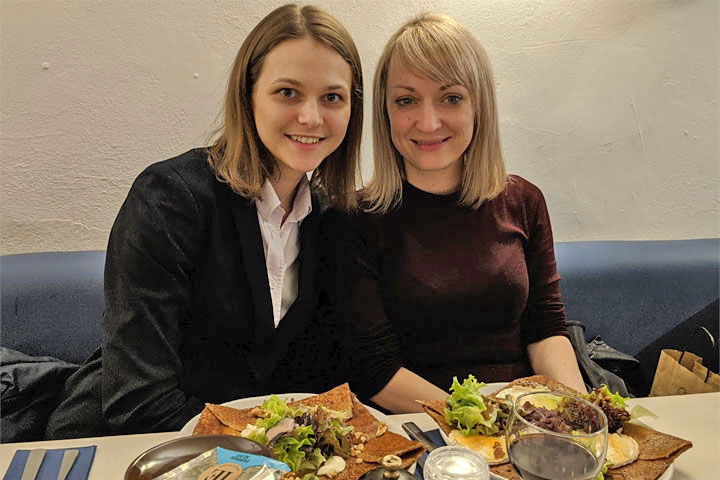 Webinar Details
Date: Saturday and Sunday 23rd and 24th January 2021
Time: 3:00 - 6:00 p.m. CET (7:30-10:30 p.m. IST)
Language: English
Eligibility Criteria: Everyone
Entry Fee: 50 Euro (about ₹4485) for two days and 25 Euro (about ₹2243) for only one day.
After filling up the form you can make the payment via Paypal at this id: elisabethpaehtz@gmail.com
You will receive an e-mail with the zoom link to the webinar. Only 25 seats are there, five of them are already filled up, so only 20 spots are left. It will be an interactive session, so you will be able to ask your queries and clear your doubts.
About Anna Muzychuk
Anna Muzychuk won World Rapid Championship Women's in 2016, World Blitz Championship Women's in 2014 and 2016. She is also the fourth woman in the history of chess to cross 2600 after Judit Polgar, Humpy Koneru and Hou Yifan. She was taught how to play chess at the age of two and she made her debut in a tournament at the age of five years. In 2007, she won the European Women's Blitz Championship and finished second in European Women's Rapid Championship. She finished second in Women's World Championship 2017. She won Silver medal in World Blitz Women's 2019 and also won the Overall best combined performance in both Women's events awarded by TOTAL. She has won countless age group medals between 1997 and 2005 in Ukrainian, European and World Youth Championships.
About Elisabeth Paehtz
Elisabeth Paehtz was trained in her childhood by her father Thomas Paehtz who is also a grandmaster. She won Gold in World Youth Under-18 girls in 2002 and World Junior girls in 2005. She has played for Germany in ten women's chess olympiads between 1998 and 2016. She also played for Germany in the Women's World Team Championship in 2007 in which she won the individual bronze medal on board one. She has also played for Germany in nine European Women's Team Championships between 1999 and 2015. She won the individual bronze medal on board two in 2001. She is currently the number one player in Germany among women.
Links
Follow Anna Muzychuk: twitch, youtube, instagram and facebook
Follow Elisabeth Paehtz: twitch, youtube, instagram and facebook
---