La Nucia Open: Iniyan beats Postny with a picturesque finish
GM P Iniyan beat the previous round leader GM Evgeny Postny (ISR) in the fifth round of La Nucia International Open to take the sole lead 4.5/5. Iniyan scored a very nice win with a picturesque finish against Postny who had a huge momentum as he won four consecutive games. Iniyan will face GM Andrey Sumets (UKR) in the sixth round. A total of 87 players in the Open section, including 10GMs, 9 IMs, a WGM and a WIM are taking part from 14 countries across the world. The total prize fund is €9000, first prize is €2500 in the Open section (approx.₹217,300). Round 6 starts today at 1 p.m. IST. Photo: facv.org
Iniyan jumps into sole lead
Iniyan brought Postny's winning streak to an end as he beat him with a nice positional sacrifice in the endgame which eventually followed by a beautiful finish to jump in the sole lead 4.5/5.
Iniyan - Postny: 1-0
GM Iniyan P made a very nice sacrifice in the endgame against GM Evgeny Postny (ISR).
Despite not having anything concrete, it is quite evident that 34.Nxg6+ is promising and there are practical chances for White. The game continued 34...fxg6 35.Rh7+ Kd6 and that is the mistake which cost Black the game. 35...Ke6 would have allowed Black to continue the fight. 35...Kd6 meant 36.e5+ cannot be taken by the knight as the b7-bishop is unprotected. So even if Black takes it anyway 36...Nxe5 37.dxe5+ Kc6 38.Bxg6 is completely lost for Black. The game finished in a picturesque finish.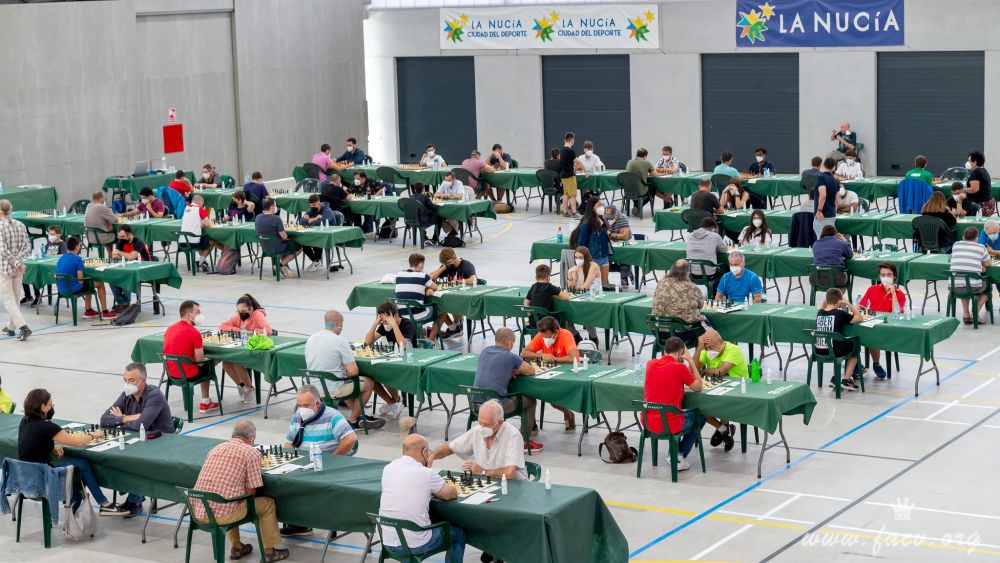 For tournament photos, please click here.
Highlights
Here are few interesting finishes of Round 1-5.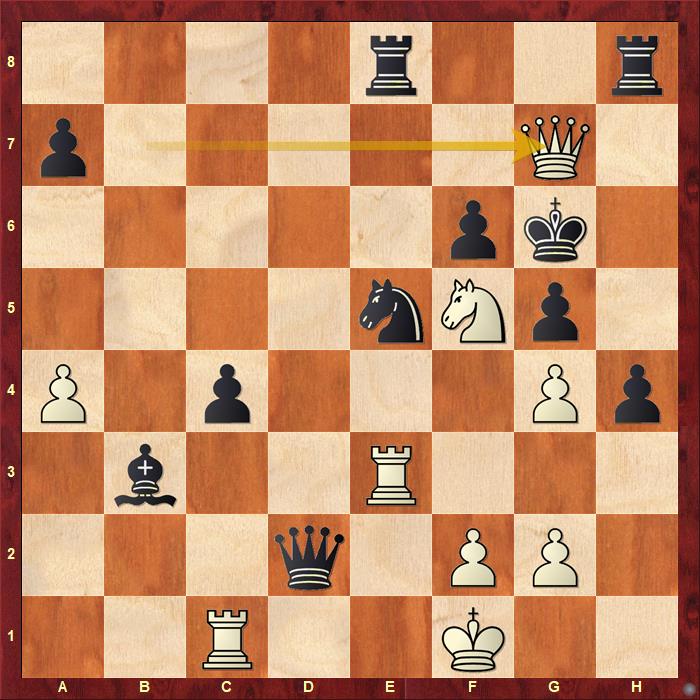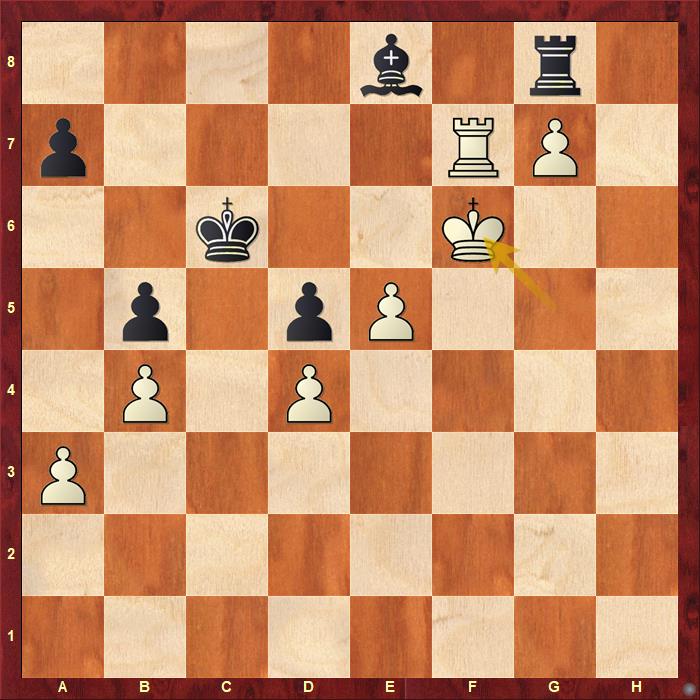 Replay Round 1-5 games
The tournament is taking place at Pabellón Polideportivo Municipal Muixara, La Nucia, Alicante in Spain from 6th to 12th October 2021. Time control is 90 mins + 30 seconds each from move no.1.
Round 5 results
Links
---