Kolkata 2018 Round 2: WIM Vantika Agrawal shows how to beat a 2600+ GM!
WIM Vantika Agrawal pulled the biggest upset of the tournament when she defeated two-time National Premier champion, GM Karthikeyan Murali in the 2nd round of LIC 3rd Kolkata International Open 2018. Rithvik Raja was a complete piece up against Abhijeet Gupta, but Mr. Commonwealth survived. Experienced IM D.V. Prasad has come to this tournament with great energy as he beat the in-form GM Deepan Chakkravarthy in Spanish game. We have a lot of material for you in this report with game analysis, excellent pictures and an interview with the FIDE Presidential candidate Nigel Short.
Upsets here, upsets there, upsets everywhere!
In complex positions there are very few players in the 2600 range who can be better than Karthikeyan Murali. The Indian youngster thrives in unusual middlegames because of his calculating abilities. In fact Karthikeyan even creates his own compositions in chess and is considered to be one of the best study solvers in our country. But WIM Vantika Agrawal knows no fear! She took on Karthikeyan's forte and outplayed him in a complex middlegame! How did she do it? Let's have a look.
Karthikeyan Murali vs Vantika Agrawal
Abhijeet Gupta is well known in chess circles to trick his opponents. In his game against Rithvik Raja he was worse right from the opening and in the end he was dead lost. But somehow he managed to save himself once again!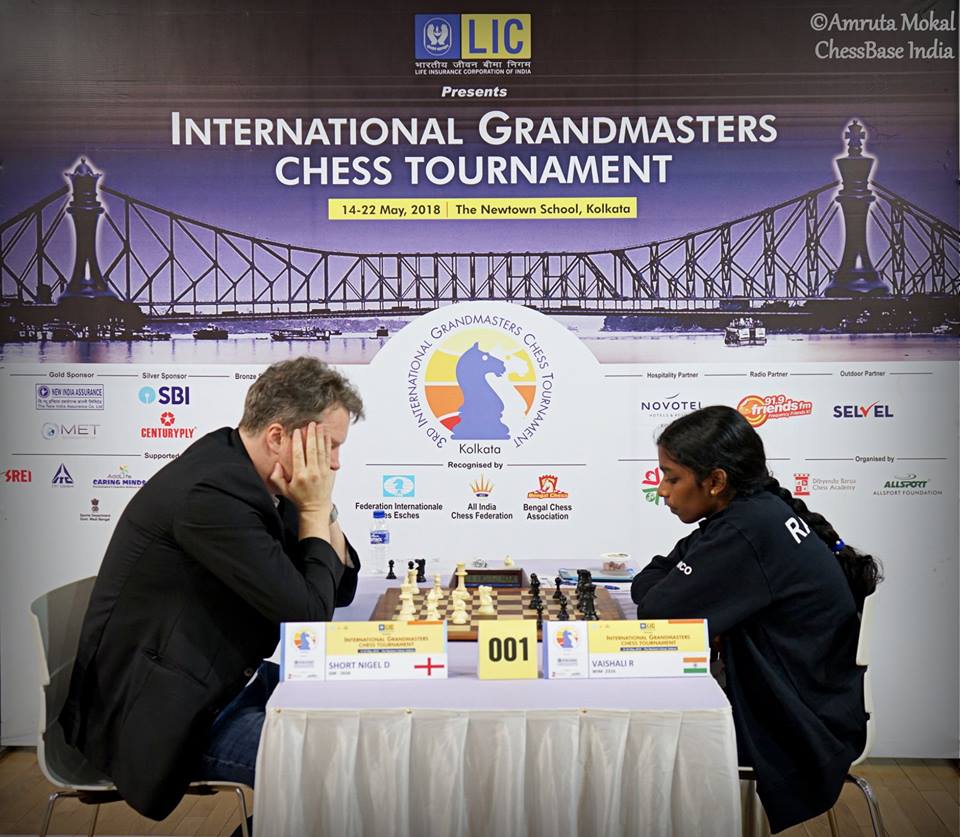 Sai played Symmetrical English and drew his game in the Rook-Pawn endgame after defending a barrage of attacks against his king.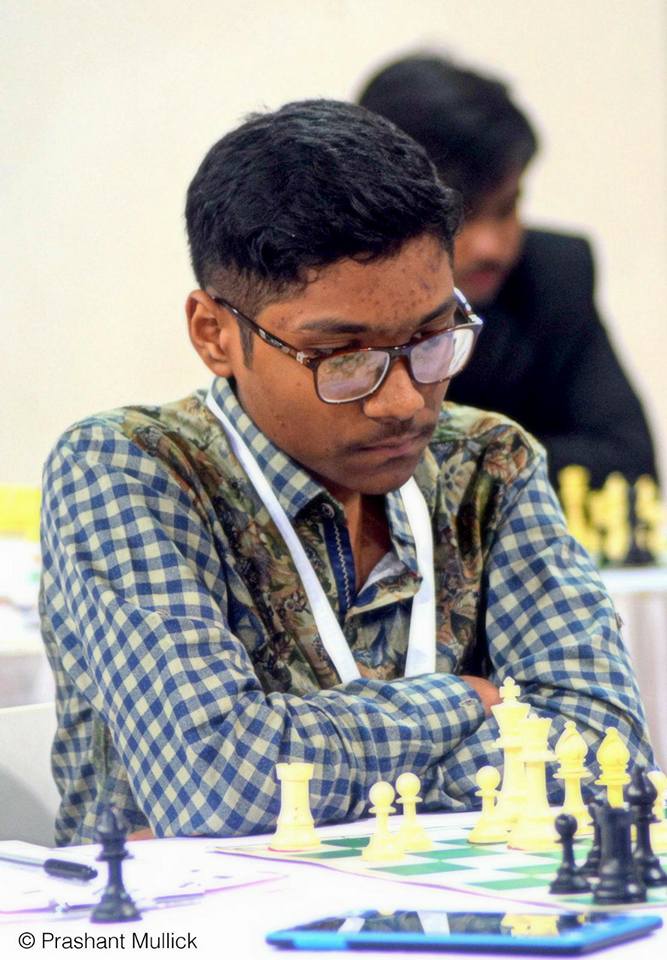 Fahad played Two-Knights variation in Caro-Kann's Defence and drew with Lalith in just 22 moves. Although there is a rule of no mutual draw before the 30th move of Black, a threefold repetition on the board is permitted.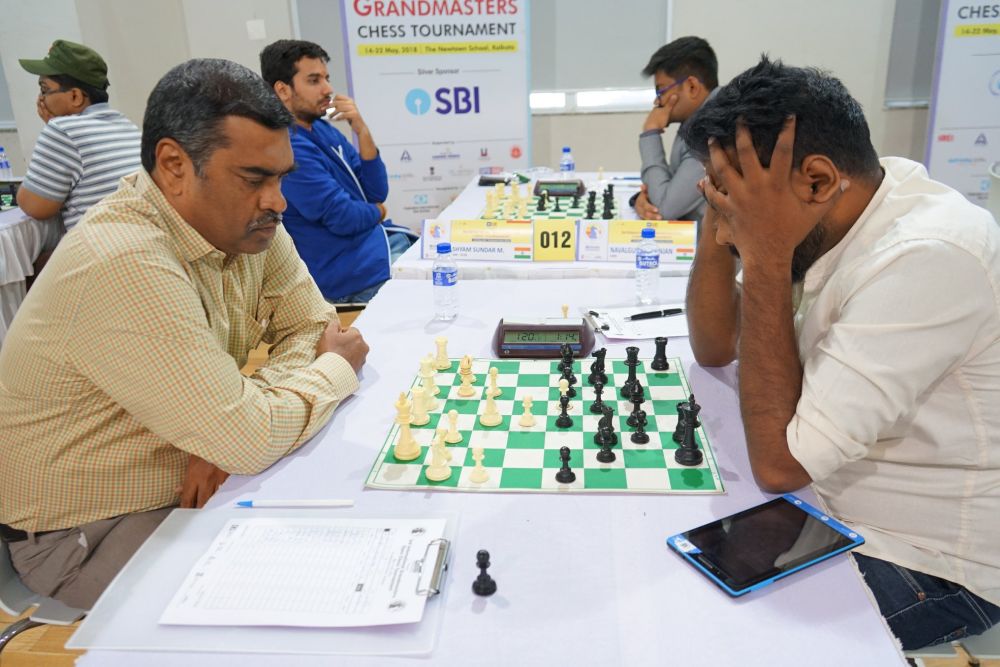 D.V. Prasad has a different look at this event. The experienced IM has beaten none other than the great Mikhail Tal in the Subotica Interzonal in 1987. Somehow it seems as if Prasad is in a similar kind of form as he showed some amazing understanding
Among other upsets of round 2, Utkal Ranjan Sahoo drew with GM Ziaur Rahman, IM Harsha Bharathakoti lost to Nikhil Dixit, GM Neelotpal Das drew with Patil Pratik, GM Pravin Thipsay drew with FM Matta Vinay Kumar, GM Saptarshi Roy Chowdhury drew with Hari Suresh and S S Manigandan drew with GM Andrey Deviatkin.
Results of round 2
Pairings of round 3
Photo gallery:
Video gallery:
Articles related to the tournament:
Live Games from 3rd International Open Grandmasters Chess Tournament 2018
FIDE Presidential candidate GM Nigel Short headlines LIC 3rd Kolkata Open 2018
Round 1: Short's last holiday event before campaign
---