Karnataka State Day 1: Kishan Gangolli is Akshayakalpa's Brand Ambassador
The biggest state championship ever to be held on Indian soil with a prize fund of Rs. 10 lakh began on the 14th of April 2018 in Bangalore, Karnataka, with the first two rounds. The top seeds had it easy as they were pitted against relatively weaker opposition. The exciting news of the day was surely five-time visually challenged National Champion Kishan Gangolli being given the role of brand ambassador of Akshayakalpa. A couple of months ago Kishan was thinking about quitting chess and now after today, he has every reason to start dreaming once again. A huge pictorial report with excellent photographs by Amruta Mokal.
The entire state of Karnataka looked forward to the 14th of April. The biggest state event of Indian chess was inaugurated with great energy and enthusiasm. We were expecting over 1100 participants, however, because of the formalities related to AICF registration and other issues day one ended with 880 participants. Even so, this was a brilliant effort by the Akshyakalpa group to bring together some of the best players, budding talents, and players taking their first steps in the game, under one roof.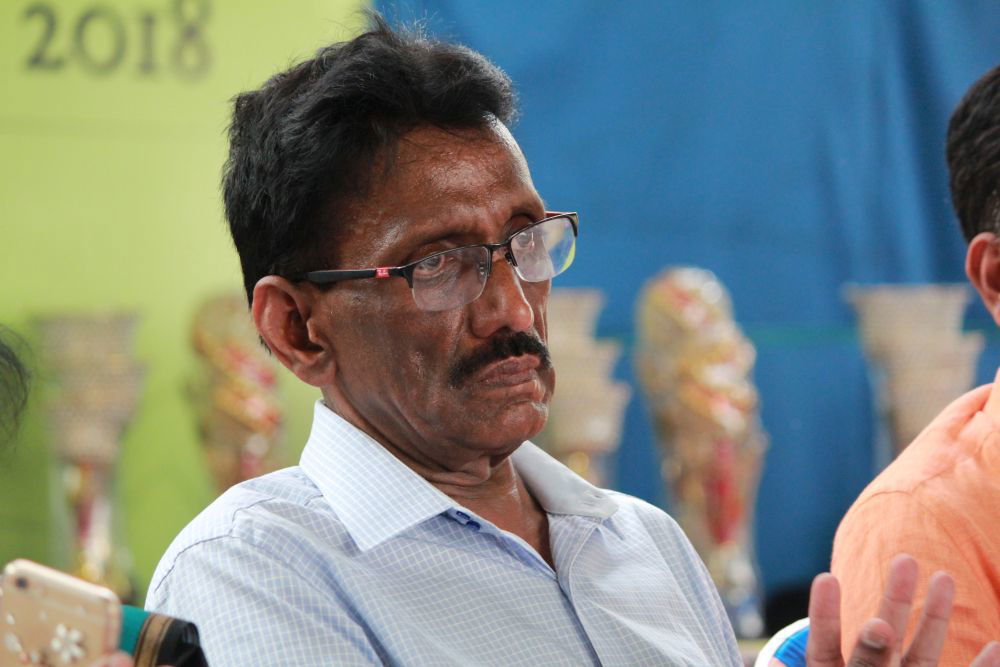 Kishan Gangolli is the brand ambassador of Akshayakalpa
Around two months ago we published several articles on our newspage about India's top visually challenged player and five-time national champion Kishan Gangolli. He was thinking seriously about quitting the game of chess. Kishan had won the national title five-times, is the reigning Asian Champion, Olympiad gold (2012) and silver medalist (2017). Yet it had become increasingly difficult for him to make his ends meet due to no support from the government. No sponsor was coming ahead to help him. Just when India was going to lose one of its gems, Akshayakalpa and its CEO Shashi Kumar came forward and offered Kishan to be the brand ambassador for Akshayakalpa.
Rounds 1 and 2
The first two rounds were relatively easy for the top players. All of them moved on to 2.0/2. The huge number of participants means that we will be seeing this skewed kind of pairing at least until the fourth round.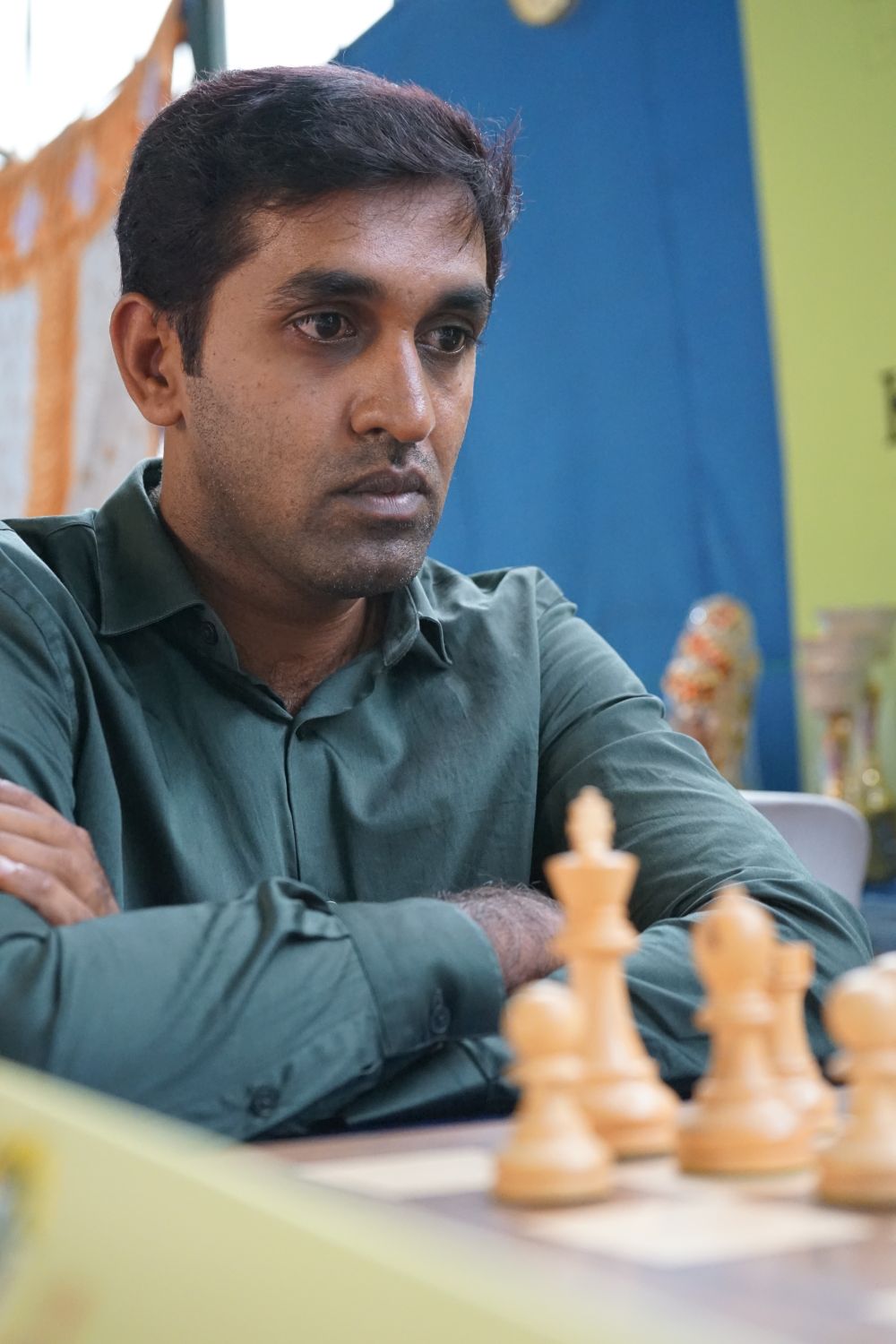 Although most of the games were one-sided I would like to draw your attention to the eleventh board battle between T. Mahendran (2101) and Babu Mahadevswamy (1142). The lower rated player managed to emerge with an extra bishop in the endgame and yet the battle ended in a draw. Why you may ask? Well, have a look at the game:
Moral: One of the main reasons why a lower rated player loses to a higher rated one from a winning position is because he plays too passively. I think if Mahadevswamy was not playing against a player rated 1000 points above him, he would have been more active.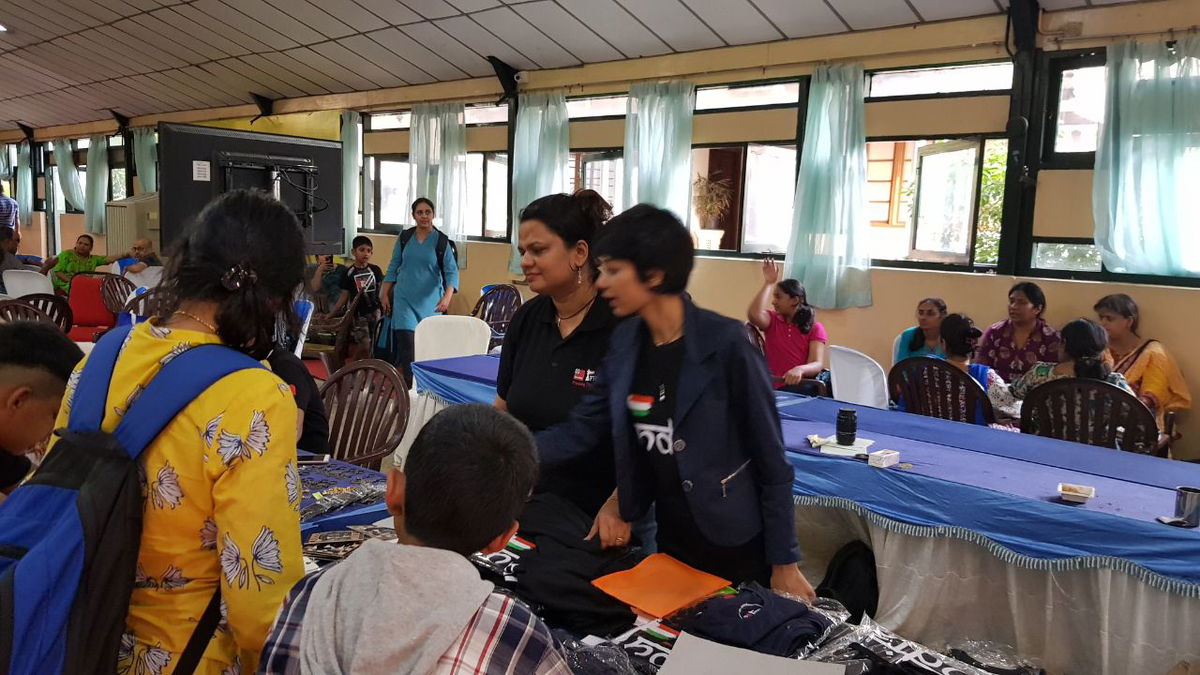 ---