KIIT and KISS implement chess as part of Curriculum
Chess as a sport either exist as a co-curricular activity or as one of the sports offered in many school and college all across the country, part of a games class. Very few educational institute has chess as mandatory academic subject but even then it is mostly restricted to certain classes in the school. However Kalinga Institute of Industrial Technology and Kalinga Institute of Social Sciences Bhubaneswar made a historic decision to implement chess as a part of curriculum for over 60000 students which is unprecedented. Photo: AICF
Big boost for chess at grassroot level
In a successful meeting by the AICF President Dr. Sanjay Kapoor, Secretary Mr. Bharat Singh, Vice President Mr. Bhavesh Patel and Treasurer Mr. Naresh Sharma, the administrators of Kalinga Institute of Industrial Technology and Kalinga Institute of Social Sciences Bhubaneswar, made a historic decision to implement Chess as part of curriculum for more than 60000 students under their educational institutions through AICF's Chess in School project.
Dr. Achuta Samanta, Founder KIIT & KISS stated that KISS became the first school in India to integrate Chess in its academic curriculum at school level as a non-credit course in collaboration with International Chess Federation (FIDE) and All India Chess Federation. The game of chess will boost better brain function, improved memory and cognitive abilities, strategic thinking and attention improvement of our students. It is in addition to all our contribution in promoting Chess and Chess Wizards globally. Hoping this integration will become an example for other schools to emulate.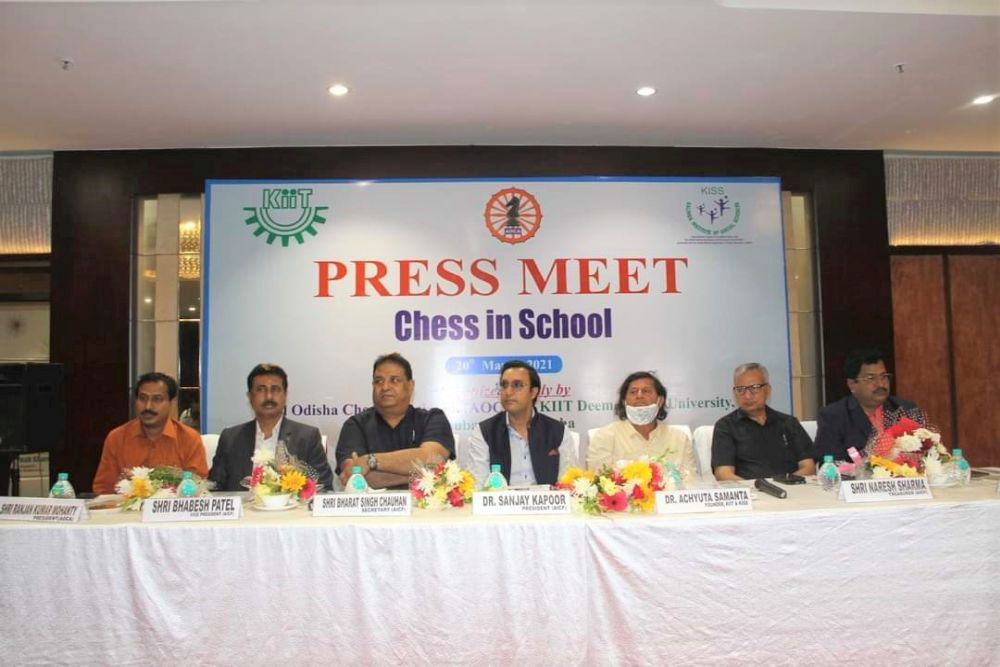 The All India Chess Federation extends its heartfelt gratitude to great visionary, philanthropist and parliamentarian Dr. Samanta for the great gesture for promotion of the game in India and Odisha in particular.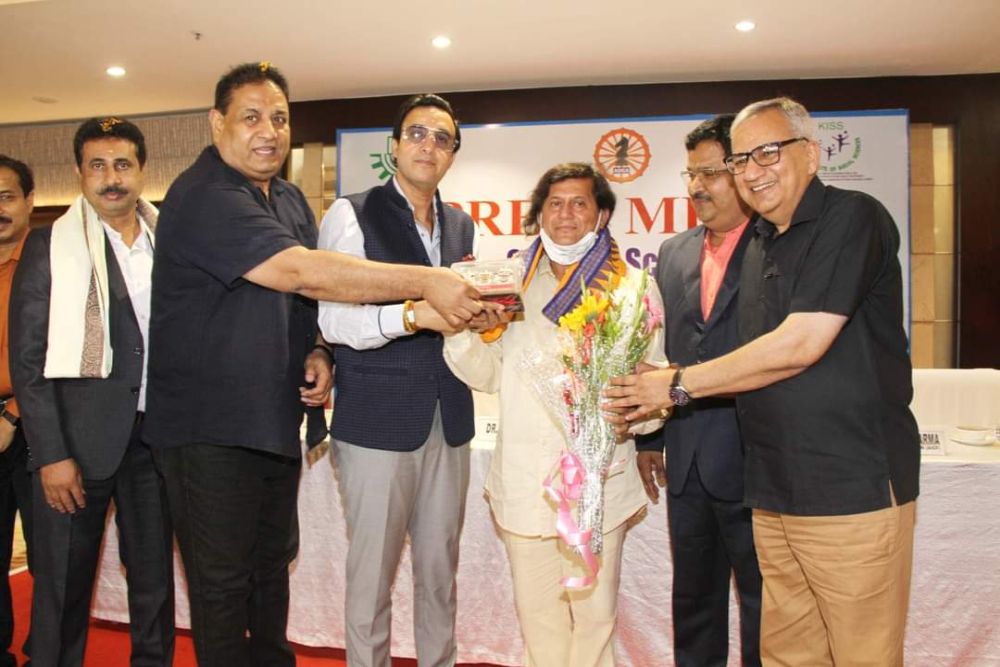 We also extend our thanks to the officials and members of All Odisha Chess Association for their relentless efforts for development of the game at grass root level in the state of Odisha.
---