Invitation to Bhopal International GM Tournament 2019
Bhopal International GM Tournament steps into its third year and this time it is going to be much bigger. Although it is the eighth edition of this tournament because from 2012-2016, for five consecutive years international rating tournament was organized. From 21st-28th December 2019, many strong GMs will be seen in action from various parts of the world. The total prize fund has been increased to ₹1414000, which makes this the biggest tournament of central India. One of the biggest attraction of this year's edition is the Blitz tournament is now open to all players around the tournament. As of now, Nodirbek Yakubboev is slated to be the top seed of the tournament. So let's not delay any further, register yourself fast. The tournament is a good opportunity to score IM and GM-norms.
Bhopal International GM 2019 is bigger than ever
The heartland of the country, Madhya Pradesh's capital Bhopal is getting ready to host the various chess talents all across the globe. The biggest tournament of central India is once again ready to present opportunities to all budding players to showcase their talent. The tournament will take place from 21st - 28th December and the International Blitz tournament will have a special attraction on 25th December. It will be interesting to see if an Indian can clinch the championship this year.
Complete details of Bhopal International GM Open 2019
Last year ChessBase India organized the Bhopal Open Blitz. This time all interesting game videos will be published on our Hindi news page, main news page, ChessBase India youtube channel as well as ChessBase India Hindi youtube channel as ChessBase India is the media partner of the tournament.
Download the tournament circular here.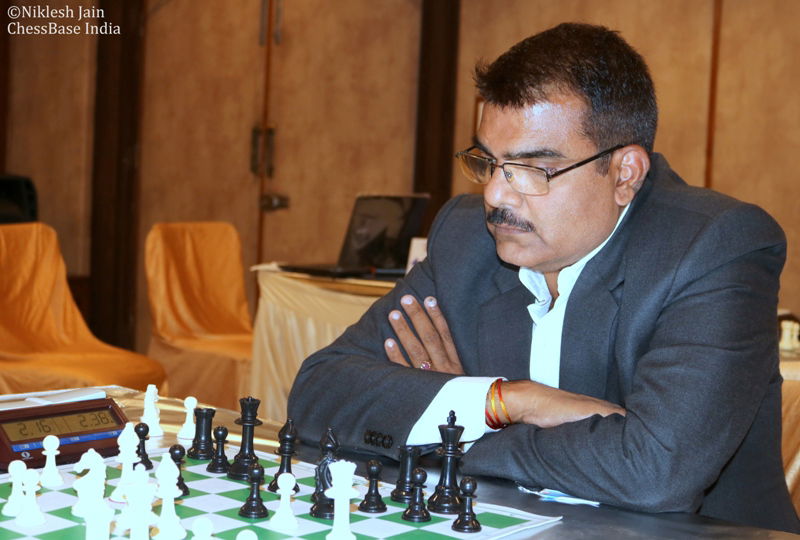 "We welcome all players of India and players all across the globe to this grand chess festival in Bhopal. Our attempt will be to organize this event in a much better way. I urge all Indian Grandmasters and International Masters to take part in this tournament and hope that many Indians will win a lot of prizes and laurels to their name. Organizing Committee and Madhya Pradesh Chess Association are ready to welcome all players. For any information, please do not hesitate to reach us. Jai Hind."
- Kapil Saxena, Organizing Secretary (Joint Secretary of AICF and Secretary of Madhya Pradesh Chess Association)
If you are planning your vacation in Madhya Pradesh, then do not forget to watch this video. It will enlighten you about the culture and heritage of Madhya Pradesh.
The article is translated from Hindi by Shahid Ahmed
---