Impersonator caught after leading in Kottayam with 7.5/8
A unique incident took place at KCA's 17th below 1400 Fide Rated Chess Tournament in Kottayam Kerala. An unrated player was leading the tournament after eight rounds with a score of 7.5/8. The arbiters could feel that there was something fishy and decided to interrogate him. A phone call with one of India's top arbiters revealed the player's true identity. Who is the player and who is the top arbiter who was able to uncover this impersonator. Read on to know more.
KCA's 17th Below 1400 fide rated chess Tournament from 4th to 6th May 2018 had a hefty prize fund of Rs. 6,21,000. The first prize was Rs.75,000 and there were in all 112 prizes.
For a below 1400 tournament this quite a bit of money. High prize money rating category tournaments have always been an attractive playground for people who would like to cheat and this was the case at the Kottayam event.
One might assume that this was a case of Elo sandbagging (deliberately losing rating points to be able to play in lower rating category). However, Tohin Kumar Halder went a step further. He created a separate identity for himself and decided to play at the 17th KCA below 1400 rating tournament as an unrated player. He played the tournament under the name of Shripati Jana - a fake name that he had made up!
Chief arbiter Mrs. Bhuvanaa Sai and arbiter Mr. Govindankutty found something fishy and approached Shripati Jana. They asked him to prove his identity. Shripati showed an election card with the name Shripati Jana but the arbiters were not convinced.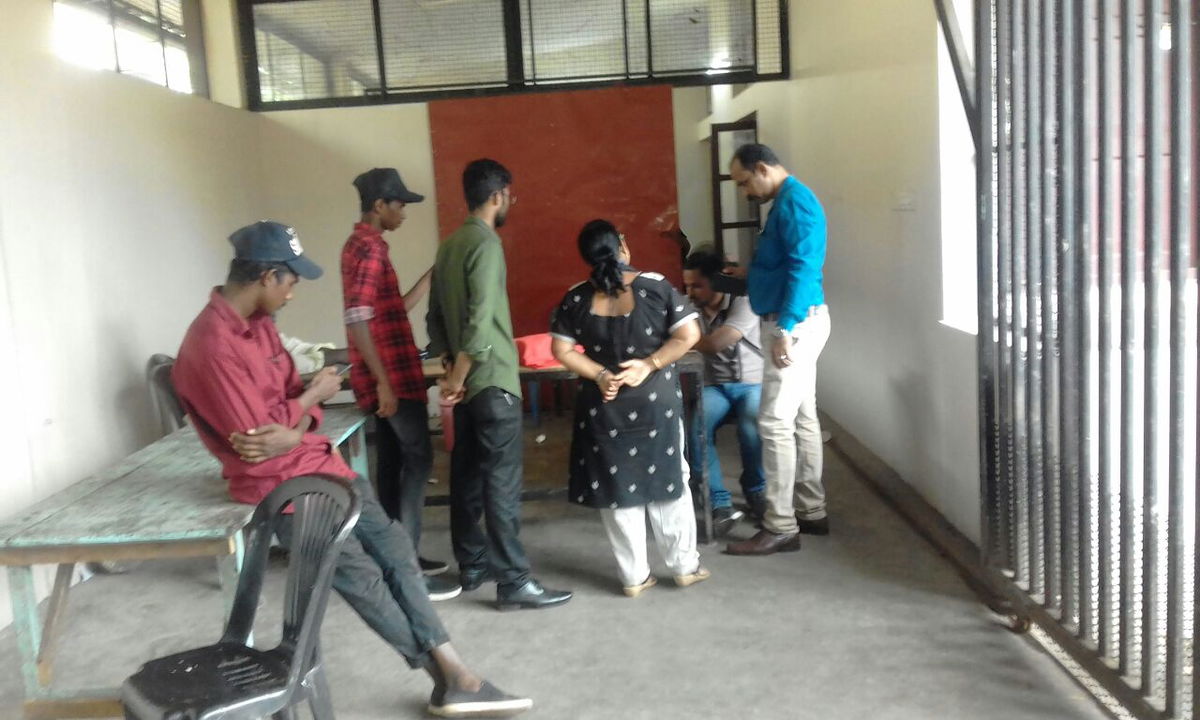 The arbiters then decided to do something very interesting. The took a photo of Shripati and sent it to IA Gopakumar Sudhakaran. Gopakumar is one of the most capable arbiters of our country and apart from being conversant with most of the FIDE rules, he also has a phenomenal memory. When the photo was sent to him via Whatsapp, he immediately recognized that the player in question was Tohin Kumar Halder. Gopakumar asked the arbiter to give the phone to the impersonator. Gopakumar told Tohin about his true identity and it was at that point that the player broke down and admitted his cheating.
Fantastic bit of job by arbiters on the field Bhuvanaa Sai, Govindankutty and by Gopakumar M.S. who solved the case through the phone sitting in Delhi! We must remember the following rule: In any "below rating" category tournaments you need to be below the threshold rating for at least three years. For example, Tohin Kumar Halder had a rating below 1400, but he needed to be below 1400 for at least three years to be eligible to play. Tohin's rating was below 1400 (1363), but he had gone below 1400 in May 2018 and hence was not eligible to play in the tournament. That seems to be the reason why he used a different identity to play in the tournament.
Speaking to ChessBase India, organizer of the event Rajesh Nattakom mentioned, "Being an organizer I was busy with other work and so I couldn't concentrate on all results. But when I found the results of the 8th round I asked the chief arbiter to go for a scrutiny. We were able to catch the cheater thanks to the arbiters and Gopakumar whom we contacted via phone."
Special thanks to arbiters Gopakumar, Bhuvanaa Sai and Govindankutty for the information and the pictures.
---