IIFL Wealth for Chess – A Defining Moment for India!
Corporate sponsorship can boost any sport to the next level. The backing of a huge financial institution can create a sustainable structure for boosting chess in the nation. This is something that is happening in Mumbai with the India Infoline Wealth (IIFLW), who is supporting chess in a big way. The third edition of IIFLW will be held from 30th of December 2017 to 7th of January 2018 in Mumbai. While many grandmasters would play in the open tournament, the under-13 is surely their flagship event, and this year they have introduced regional qualifiers with the winners getting a chance to play a simul with Vishy Anand! Thumbnail Photo: Priyadarshan Banjan
By FI. Praful Zaveri (Tournament Director: IIFL Wealth Mumbai International Chess Tournament)
It's amazing as to how an involvement of a corporate giant transcends a sports in India – we have been witness to such transformations in sports like hockey, cricket and athletics and now we have one more example of a corporate giant's tryst into an unknown and unchartered territory of adopting the game of chess.
Yes! I am talking about IIFL Wealth – one of the biggest private banking institution in India which has decided to embrace the game of chess in a big way! And, to lend them support is none other one of the greatest sporting hero of India – multiple world chess champion, GM Vishy Anand – who is the 'Patron' of IIFL Wealth Mumbai International Chess Tournament.
Giving a feedback on this occasion, Mr. Ronak Sheth – Sr. Vice President of the company quotes:
"As we get into the festivity mood, I wanted to also share with you another festival that we've been planning for a few months now - Festival of Sports. Next three and a half months will be action packed with a sport we have been associated with - chess, and TWO new sports which we are adopting - tennis and golf.
All three sports will be conducted under our CSR commitment, The focus remains children - Amateur / Juniors, and how we can build a platform, to help our young stars, achieve great heights and national pride!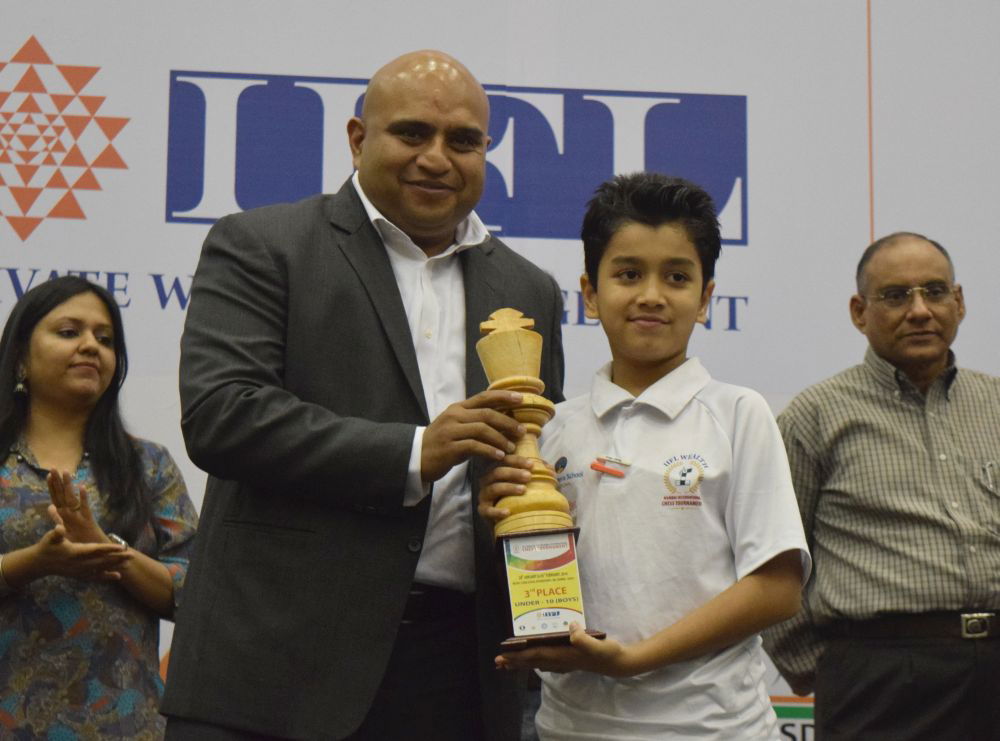 This year would be the 3rd edition of IIFL Wealth Mumbai International Chess Tournament and last year saw participation of over 700 people, from 20 countries with over 30 Grandmasters and International Maters participating. This year we are expecting over a thousand registrations. The big game changer of course, is the 8 city pre-qualifier tour, leading to the main Junior International event, which is being held in Mumbai from December 30, 2017 to January, 07 2018.
The winners (one boy and one girl) from each of the 7 zones not only gets a free entry with accommodation at IIFL Wealth Mumbai Junior International Tournament but also a dream opportunity of interacting with GM Vishy Anand! Besides the regional champions, we also have benefits lined up for the remaining prize winners. Let the games begin!"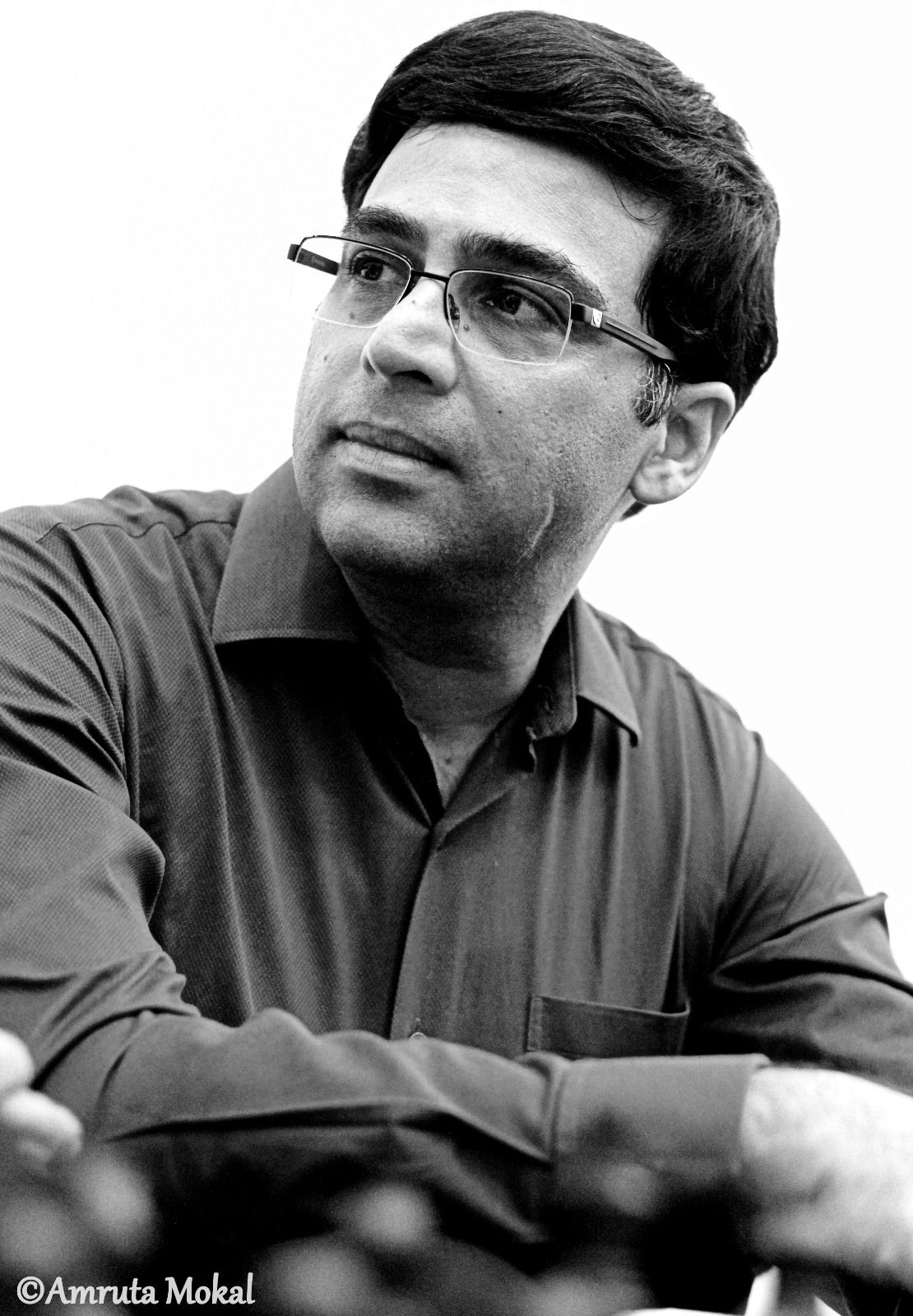 The tryst of IIFL Wealth with chess began in the year 2014 when I (Praful Zaveri) had a chance meeting with Mr. Karan Bhagat, one of the founding members, Managing Director and CEO of IIFL Wealth & Mrs. Shilpa Bhagat at the Asian Schools at Taiwan.
The Bhagats and I are from the same city, but it was our first interaction as their son, Kush had taken to chess just a few months back. During our brief discussion, I shared my vision of Mumbai needing a good number of competitive and classical events so that our children could challenge counterparts ably at the State, National and International level chess tournaments. However, the absence of sponsors was invariably a stumbling block to hosting such events.
The Bhagats sincerely attempted to understand the issue at length and assured me that they could help with sponsorship. They asked me for further inputs and honestly, I was a little reticent as I didn't know what to expect. However, what I found admirable was the earnestness with which their assurance was made. We bonded even more over the next couple of days at Taiwan.
On our return, the idea that we put into shape in Taiwan took a backstage due to the hectic season of chess tournaments, until one fine day, when a call from Mrs. Shilpa Bhagat in February 2015. I went to meet the couple and without any question, Mr. Karan Bhagat officially committed to sponsoring the Mumbai Junior Chess Championship. As we say, the rest is history!
Now, as we are approaching the 3rd edition now, IIFL Private Wealth has decided to take the junior event to a next level by introducing IIFL Wealth Regional Qualifying Junior (Under-13) Chess Tournament at eight cities.
Regional Qualifiers:
Cities: Delhi, Kolkata, Bangalore, Chennai, Goa, Ahmedabad, Pune & Mumbai.
Dates: November/December 2017
Eligibility: Boys and Girls who are born on or after 1.1.2004
Duration: 03-days for each of the tournament
Rounds: 09
Time-Control: 60m + 30s/Player
Regional tournament prizes:
1. A total of 20 trophies shall be awarded to the top-10 players separately for Boys/Open and Girls category.
2. In order to encourage young kids, a total of 24 medals (3 medals in Under-07, 08, 09, 10 separately for Boys & Girls) shall be awarded as 'Category' prizes.
3. All the players shall be awarded a 'Participation Certificate' signed by India's pride – multiple world chess champion, GM Viswanathan Anand.
Benefits to the regional winners:
1. The champion Boy & Girl shall be provided free accommodation with one accompanying person for a period of 10 nights from 29th December 2017 to 08 January 2018.
2. A 100% Waiver of the stipulated entry fee. An opportunity to play with GM Viswanathan Anand in the 'Simultaneous Display'.
3. Players who have secured 2-3 rank in the Boys and Girl's category shall be eligible for 100% Waiver of the stipulated entry fee.
4. Players who have secured 4-10 rank in the Boys and Girl's category + all the age-category medal winners shall be eligible for 50% Waiver of the stipulated entry fee.
5. The detailed circular for each of the zones would be released soon. We will also inform the details of our partners at the Regional Qualifying events.
---