Job opportunity - Earn Rs. 20 Lakh+ as the Head coach of SMCA in Singapore
If you are a Grandmaster or an International Master who has a knack for training others, the South Mumbai Chess Academy has an enticing opportunity for you. They are looking for a head chess coach for their branch in Singapore and this might just turn out to be the opportunity you were looking for. With flexible working hours, great pay (Rs. 20 lakh + per annum) and excellent growth opportunities, the job offers you the best blend of teaching, learning and earning! And mind you, this opportunity is not just limited to Indian titled players. IMs and GMs from all over the world can apply for this post.
The South Mumbai Chess Academy, is looking for a head coach for their branch in Orchard Road, Singapore. With great pay (Rs.20 lakh+ which rougly translates to US$ 30,000), flexible working hours, and excellent growth opportunities, this could just turn out to be your dream job. The only condition is that you must be a Grandmaster or an International Master. If you're interested, read on!
The South Mumbai Chess Academy: An introduction
South Mumbai Chess Academy has its presence spread across 14 cities around the world. Be it in the Asian continent or the Middle Eastern countries, SMCA is rapidly expanding Indian educational training institutes in foreign soil. In the coming months, the academy plans on spreading its wings to the USA and the UK too.
SMCA encourages children at all levels, to develop their understanding of the game at the initial stages and to help them become better players over a period of time. A qualified team of Coaches at SMCA strives hard to enhance the skills and to stimulate the young minds to think logically and calculate deeply before making decisions. At SMCA, the happiness of the child is the ultimate goal. They believe in creating confident and happy chess players who enjoy their adventure in chess and love the royal game passionately.
What's required of the ideal candidate?
The ideal candidate must be an International Master or Grand Master with good verbal and written communication skills. The candidate is expected to be hardworking and motivated and should possess good managerial skills. And since the job location is Singapore, must be willing to relocate (unless the candidate is a local, of course).
Furthermore, the coach must be a team player, possess classroom management skills, exhibit responsibility well with kids (both individually and in groups), be patient and must be willing to keep learning. Most importantly, the coach must care about the success of the students.
Note: This job profile is not just limited to Indian titled players. Titled players from all over the world can apply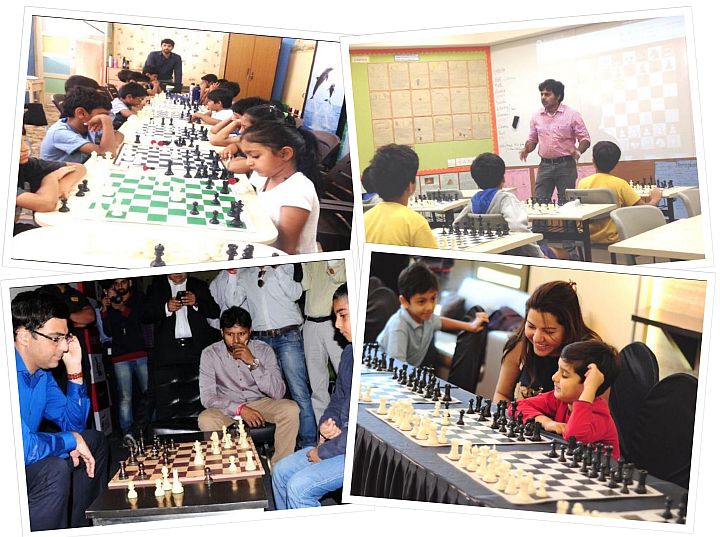 SMCA's team comprises of coaches of all levels including several International Masters and Grandmasters. They also proactively invite coaches from various parts of the world to spend time with their students and share their skills and experience. Famous trainers like Alon Greenfeld and Aleksander Goloshchapov are the guest trainers in their academy. This will, therefore, be a unique opportunity for even the coaches to work and interact with other strong coaches from around the world. Besides, the SMCA offers the following benefits:
1. Great Pay
2. Flexible working hours
3. Excellent growth and advancement opportunities
4. Lucrative bonus program
Contact SMCA today!
So if you are an International Master or a Grandmaster residing anywhere in the world and looking for a nice coaching opportunity, look no further. You can apply for the job by sending your interest to gdnageshchess@gmail.com and ea2ceo.smca@gmail.com. Contact number in case of any queries is +91 9702224442.
Links
South Mumbai Chess Academy celebrates 21 years of chess excellence
Debashis Das wins SMCA Online blitz
---