The Gujarat-Goa ChessBase India Online Blitz Tournament 2018
To commemorate the successful completion of ACL 1st Super League 2018, ChessBase India will organize an Online Blitz Chess Tournament on 30th August 2018 at 8 p.m. IST. Total Prize fund will be ₹28500. That's not all. The top two finishers (untitled players) will get free entry between Gujarat and Goa GM Chess Tournament 2018. Entry fee for premium members will be ₹250 and for non-premium members, it will be ₹500 which will include 1 month ChessBase Premium account. Deadline for registration is 29th August 8 p.m. IST. The tournament is open to Indian players! We look forward to your participation! Let's blitz!
For the first time ever, win ChessBase Online tournament and earn free entry at a GM tournament
Celebrating the successful completion of ACL 1st Super League 2018
Date: Thursday, 30th August 2018
Time: 8:00 p.m. IST
Time control: 3+0, 10 rounds
Prize fund: ₹28,500
ChessBase India conducted four extremely successful online events in 2017 where we had all the top players of Indian chess right from Adhiban, Sethuraman, Aravindh Chithambaram, Karthikeyan Murali, Lalith Babu and many more top players fighting it out for the top prizes. Now we are back with the fifth online prize money tournament that will be held on 30th of August 2018.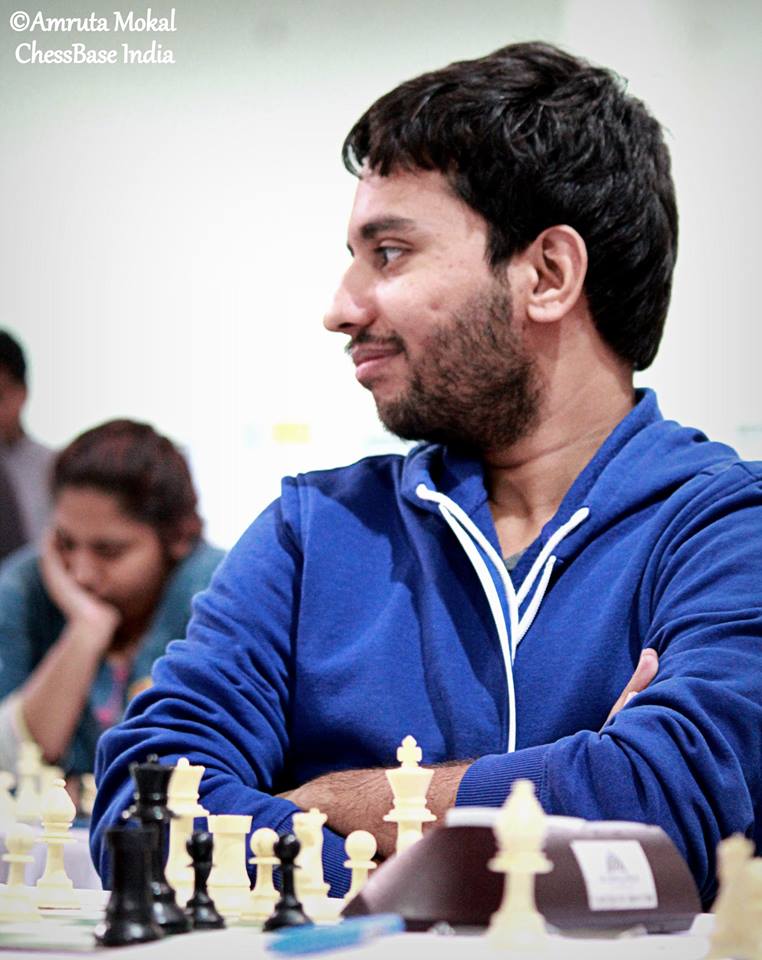 Previous winners of ChessBase India online events:
Prizes:
The total prize fund is ₹28500
Main Prize list:
Special prizes:
The non titled player who finishes the highest at the event also gets a free entry to either the Gujarat GM 2018 or Goa GM Open 2018, One of the two, of his choice. You can get to know the entry fee structure of the Gujarat GM Open 2018 here and that of Goa GM 2018 over here.
Two players will benefit from this free entry prizes that we have. Let's imagine a non titled player finishes fourth and the next non titled player finishes seventh. Then the first one has to choose the event of his choice from Gujarat and Goa. If he chooses Gujarat, then the second player has to choose the other one (Goa). If any of the players do not wish to participate, the benefit will be given to the next untitled player. The only condition is that you need to finish in top 15. Untitled players finishing outside top 15 do not get a free entry.
Entry fee:
---