Setyaki leads First Friday November with 3.5/4
The First Friday IM norm round robin tournament that is taking place from 4th until the 8th of November is heating up. Jodi Azarya Setyaki, a talented Indonesian FM, is playing some strong chess to lead the event with 3.5/4. India's reigning national under-17 champion Rithvik Raja is on the second spot along with Malaysian Mas Hafizulhelmi. Grandmaster Niaz Murshed has simply been unable to get going and has four draws from four rounds. We have an illustrated report with pictures and games.
Participants of November edition of First Friday:
After two days of double rounds it's the young FM from Indonesia who is leading the event with 3.5/4.
Rithvik is in Kuala Lumpur after his success at the under-17 nationals. He has shown solid chess and currently is on 3.0/4 with two wins and two draws. His positional win against experienced IM Lioe Dede was quite impressive.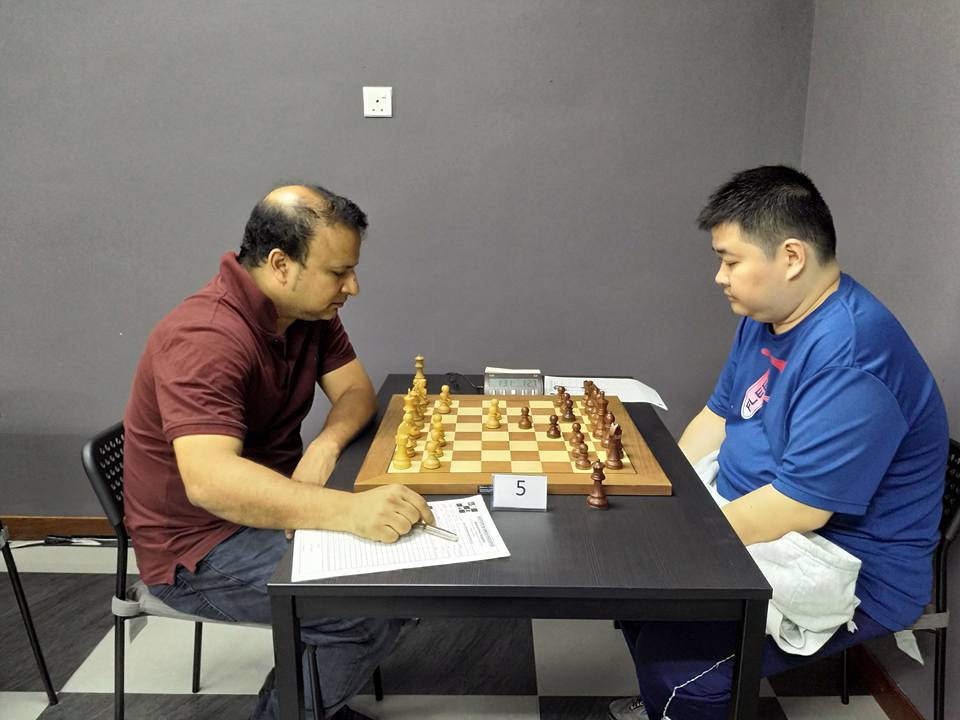 Now the games of November edition of First Friday are live on ChessBase India:
Previous articles:
GM Niaz Murshed to play in first Friday November
Opening junkie Kevin's First Friday explorations
---