Commonwealth 2018 Round 3: The fall and rise of Meghna CH
Chess players need to be mentally strong. That's the only way in which they can succeed. A brilliant case of this was showcased at the Commonwealth Championships 2018. Meghna CH is a 19-year-old player from Kerala. She came to Delhi with big hopes of winning a medal in the under-20 section. However, in the 2nd round she lost to higher rated Sakshi Chitlange and in the third round she was beaten by her state mate Abdeen Asna who was rated 1162! Nothing could have been worse for Meghna. But she turned things around in style. Check out this article to know how she did it.
Chess has a unique way of rewarding people who do not despair and give up. Meghna is a talented youngster from Kerala. Thanks to her chess achievements recently she was recruited into Railways - their first ever women's chess team. Of course, the Commonwealth Championships meant a lot to her. A medal is what she was looking for.
Starting rank for under-20 girls
Being the fifth seed, getting a medal looked highly probable. Meghna also decided that she should play in the open section. So every day she would play a round in the morning at 9.30 a.m. in the under-20 section and at 3 p.m. in the open section.
Meghna began with a win in the under-20 section but lost her second game to second seeded Sakshi Chitlange. But things got worse as she lost her third round against Abdeen Asna, who was rated 800 points below!
Abdeen Asna (1162) vs Meghna CH
It was one of those games where the 1100 rated player played much better than what her rating suggests. Check out the accurate moves that Asna Abdeen made in order to bring home the full point:
It was a heartbreak for Meghna. Her medal hopes had been destroyed and sad news was that there was another round to be played in a few hours and that too against a GM. While for many this would have led to a nervous breakdown, Meghna took this as an opportunity!
Meghna vs GM Abhijit Kunte (2494)
The experienced and very solid Abhijit Kunte began the game with his favourite Sicilian Kan. Very soon he had a comfortable position. But when the Pune GM allowed her opponent's knight to e4, things started to get very tense.
Meghna managed to handle tactics really well and within a few moves was a rook up! Kunte had no option but to resign!
And thus ended an extremely eventful day in the life of the Kerala girl. From the downs of losing to a player rated 800 points below her to the joy of beating a grandmaster, Meghna experienced all of this within a day! No wonder, Bobby Fischer used to say - "Chess is Life!"
Photo Gallery by Amruta Mokal: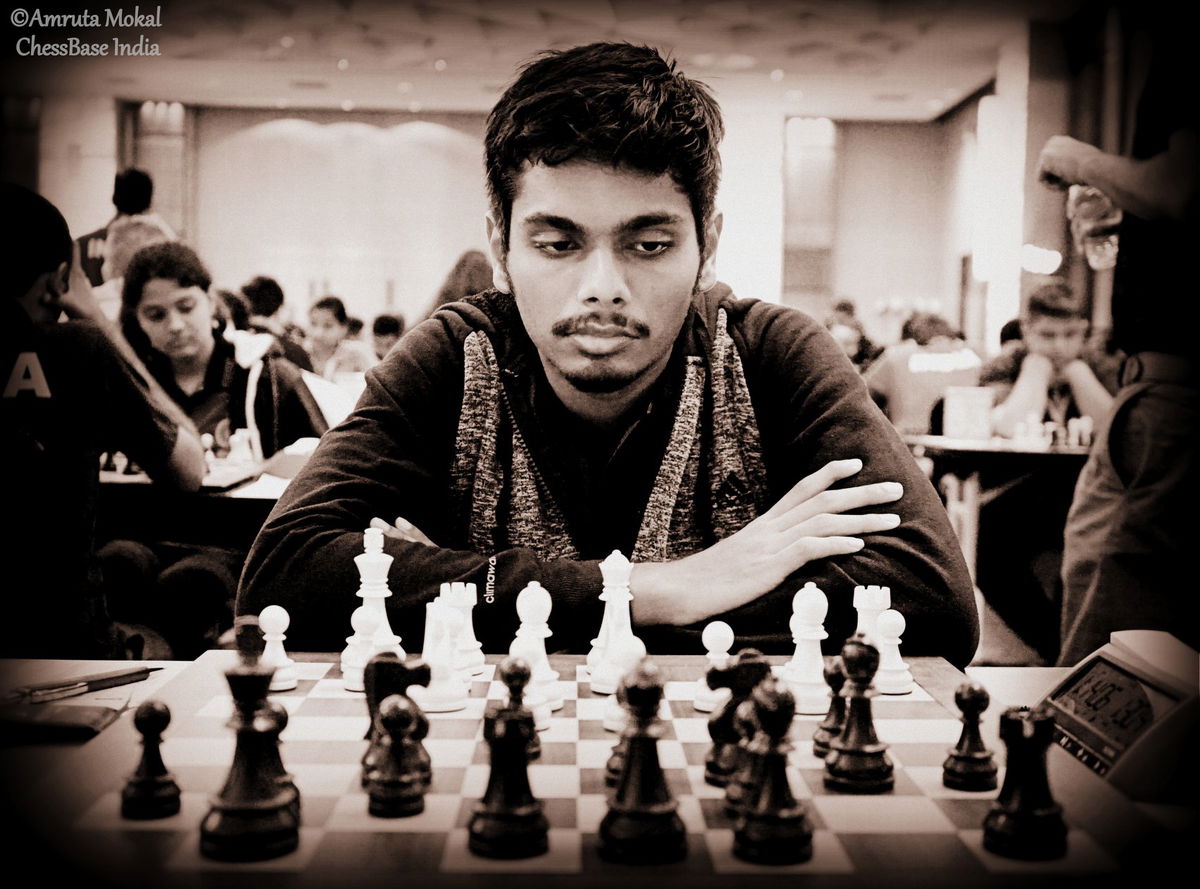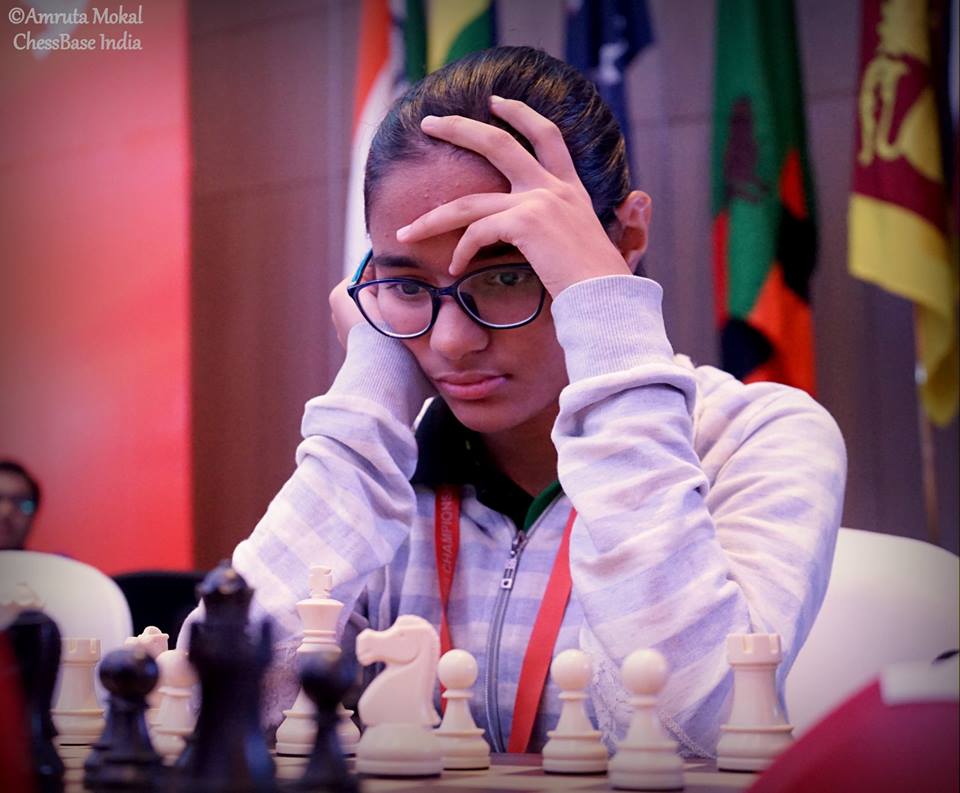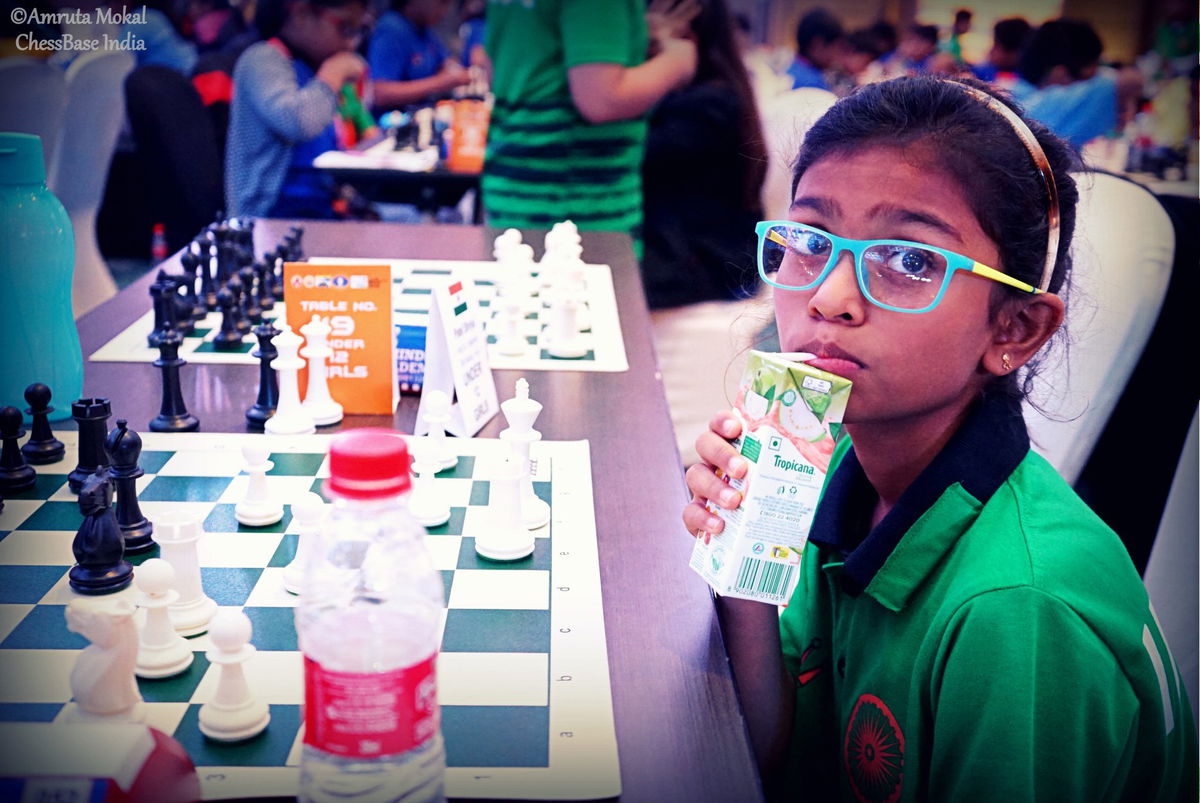 Results of round 3:
Pairings for round 4:
Video gallery:
---