On this mother's day, we salute the real heroes - the ChessMoms!
Today is mother's day. So many fine chess players have been created in our country because of the dedication and efforts of ChessMoms. In late 2016 we published an article where we told people about the various top players and how their mothers have made a special impact on their chess careers. We asked the chess community to come forward and post their pictures with their mother on social media with "#chessmom". A lot of people did that and in this article we publish all those who paid a tribute to the contribution of their mother in their chess career.
In October 2016 we published an article entitled "A new thought: Mother's name is equally important". It was inspired by Star sports where the cricketers spoke about their mothers and their contribution to their cricketing careers. We asked the chess community to come forward and post their photos on social media with the words "chessmom". We received a lot of entries and best ones are published below. All of them win a ChessBase India gift hamper of Rs.250.
Manush Shah
I'm playing chess for around 9 years . I'm always accompanied by my father or my grandfather to the tournaments. They always get appreciated when I perform upto the mark but this is what everyone knows, what is unknown to everyone is that I never go for a round or a match without talking to my mom or without her blessings had it been a small match in the city or a big tournament. MOTHER, the word itself contains all my life. She is the backbone of our house and a superwoman of my life. My grandfather taught me how to play chess , My father taught me how to win with positive attitude but it's my mom who taught me how to face failures with a smile and courage . Whenever I lose a match (even if a clearly winning position,that is the most frustrating feeling) she every time calls me and boost up my energy and say praising words and has the power to bring my smile back through inspirational words in this frustrating situation .She doesn't know how to play but still she would see all my games online leaving all her important work for me.Even if I am playing foreign tournament she would adjust her time and see my games online. I promise to make you proud mom . I love you from the bottom of my heart. I never said this to you but today I say I'm extremely proud of you and your food is my energy tonic . words are too short to describe you so I would just say I love you. #chessmom #chessmom #chessbaseindia
Raahil Mullick:
My Mumma's motivational words always make me want to work harder and become a more confident chess player. For all the long hours that she has helped me with my chess practice and for all the long hours that she puts in while waiting for my games - Thank You Mumma for being the best #chessmom
Rucha Pujari: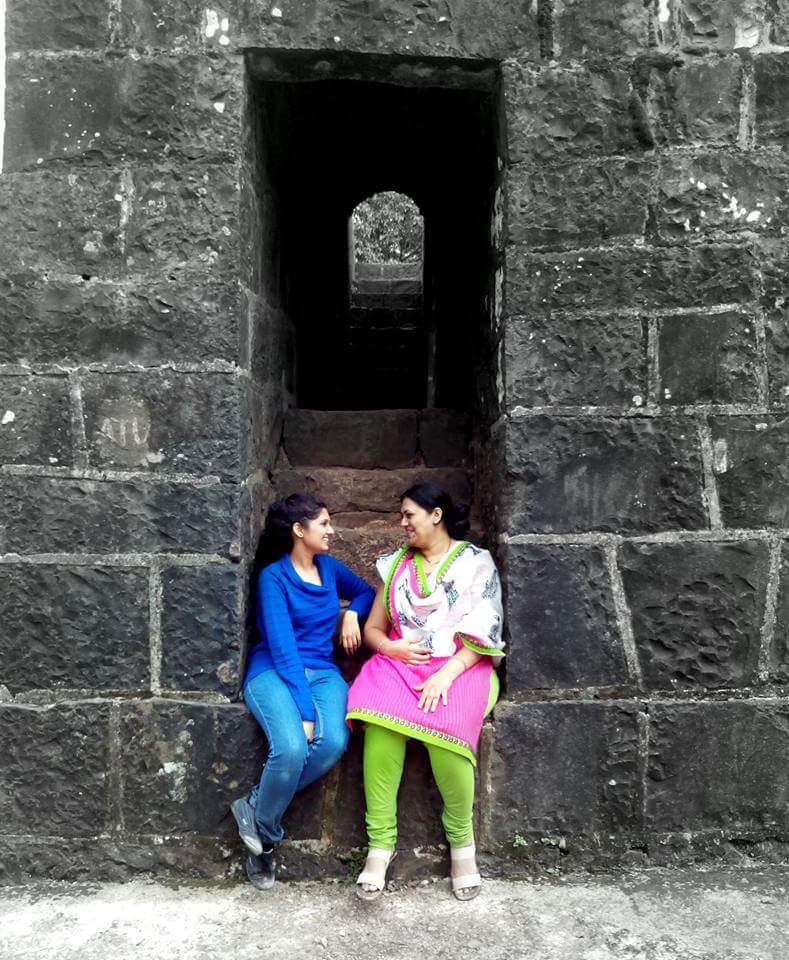 Writing for this post feels difficult, because thinking about how much my mother has been a part of my chess career and life, my words will be inadequate. Still I will try, because she has made me believe that nothing is impossible for me if I try.
-
My mother has always encouraged me to play chess, to follow my dreams. Since I started playing, she has made my Chess her priority of life. She is the person who believes in me even when I am playing with five seconds on the clock. We have traveled so much together for tournaments. She is always there for me.
-
She helps me get up when I fall down
She makes me believe when I am in doubt
She sacrificed and made my dreams hers
She has made my happiness hers
-
I wouldn't be who I am today without your encouragement and support. Thank you Mamma
Avathanshu Bhat:
Amma, I still remember
-the first time you opened the chessboard in front of me, when I was four years or maybe five.
-the day when we rejoiced when I got my first participation certificate.
- the days when we both cried after the bad tournaments thousands of miles away from home.
-how we celebrated smallest of small leaps in this chess journey.
-how we both walked, limped, cried, laughed and thrived together.
Oh yeah, I still haven't forgotten how you always stayed by my side, whatever be the result and put me at ease.
Do not ever change Amma. You are my driver, mentor, teacher, support and my life.
For all these reasons and more, I love chess and you Amma - both inseparable parts of my life.
Manoj Borase:
I'm playing chess since my childhood. My father taught me how to play chess! But when I started to play chess professionally I realized that playing chess is not enough to win the match. it takes physical stamina as well as psychological strength to sit there for a long time. And that part of my life when I struggled with my stamina and daily diet issues, my mom was always there for me. She helped me stay fit physically as well as mentally. She knows my needs more than me. My father supported me for everything but Mom stays my best Emotional Support! And that's why I love her for her unconditional love! #ChessMom #ChessbaseIndia #supermommy
Vidhi Karelia
I call her my One (wo)Man Army.😘 It takes lot of courage for a single mother to encourage her daughter for developing in the field of sports, when there is no male member in the family. That too in a game like chess, which requires a strong economical support. No matter how many times we faced crises, she never let me feel it during my crucial national tournaments. Yes, academics is more important for me and that has been a reason I haven't been in touch with the game since grade 11, but now that I have joined my college, she is back with that same support and enthusiasm. The ups and downs she has faced to make me excel have always inspired me to put my best foot forward in the game, though sometimes I ended up disappointing. But, thank you mom for always taking stand for me against every one who didn't want a 'girl' to play. I love you❤ Thank you ChessBase India for this initiative of appreciating the unsung heroes! #ChessBaseIndia
Kush Bhagat:
He drives it, I ride it! It's the most beautiful journey together!
Show your love towards your mother:
On Facebook and Twitter post your picture with your mother with the words "#ChessMom" in it and tell us what has been the contribution of your mother to your chess career. The best entries will be given a special prize.
Cricket players show their love for their mothers:
---