It's time to #StyleYourChess!
"I love chess related accessories but I never found them in Indian tournaments," says Amruta Mokal, co-founder and Creative Head of ChessBase India. She took it upon herself to introduce new chess designs that will give you options to wear chess-related accessories with which you can proudly flaunt your love for the game! After the successful introduction of ChessBase India t-shirts, we have now introduced Chess Calendar, motivational posters, and mini photo frame. Apart from this, we have also introduced chess related pendants and earrings with all the chess pieces - king, queen, rook, bishop, knight, and pawn. It's a perfect gift for your loved ones who love chess!
New products in the ChessBase India accessories launched!
Two months ago we launched ChessBase India accessories with two products - ChessBase India round neck and collared neck t-shirts. These were received with great enthusiasm and we sold hundreds of t-shirts. Many times when I go to a tournament I feel very happy to see people wearing ChessBase India t-shirts.
The most common feedback that I received from people who wear the ChessBase India t-shirts is that they are of a very high quality. The cost of the round neck one is Rs.586 and that of the collar neck is Rs.691. This price is inclusive of taxes and shipping. We never want to compromise on quality. This has always been the motto of ChessBase India. Always provide the best quality at affordable prices. We are going to introduce new designs in the t-shirt section very soon, so stay tuned for that.
Keeping the high quality at affordable prices maxim in mind we have launched four new products in the accessories section:
1. Chess calendar free with t-shirts: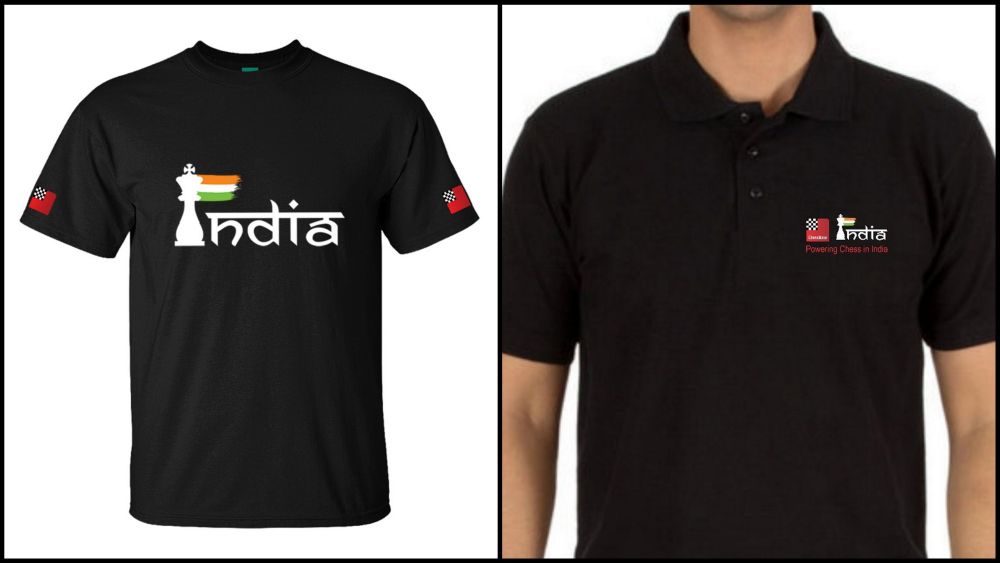 Combo of a motivational poster, calendar, and a mini photo frame:
This is something that chess lovers would love to possess. You have a motivational poster named the pawn theory which you can hang on your wall and read it when you feel low! You have the calendar with all your heroes looking at you and you have the chess photo frame where you can put your photo or of your favourite chess player!
And guess what! This is available just for Rs.280, inclusive of shipping! This is an inaugural discount offer.
Chess King and Queen Pendants:
The Chess King and Queen pendants come in two colours: Gold and Silver. The material is zinc alloy.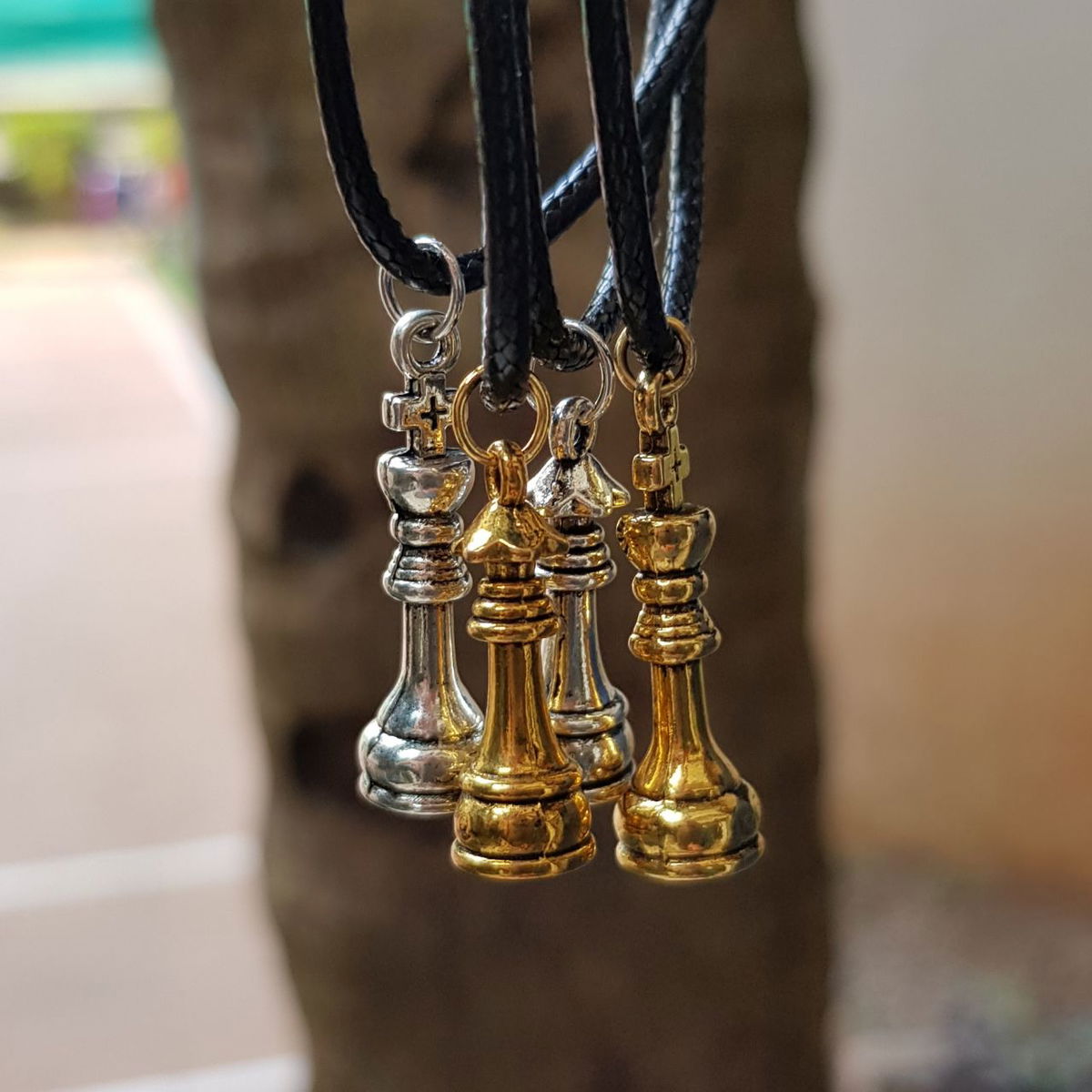 Where to buy it from and what is the cost:
The cost of each of the pendants is Rs.195 inclusive of all taxes and shipping. You can buy them from the links given below:
Earrings:
Wearing a chess earring the fastest way to tell people how much you love the game of chess! We have four options in earrings: Pawn, knight, bishop and rook.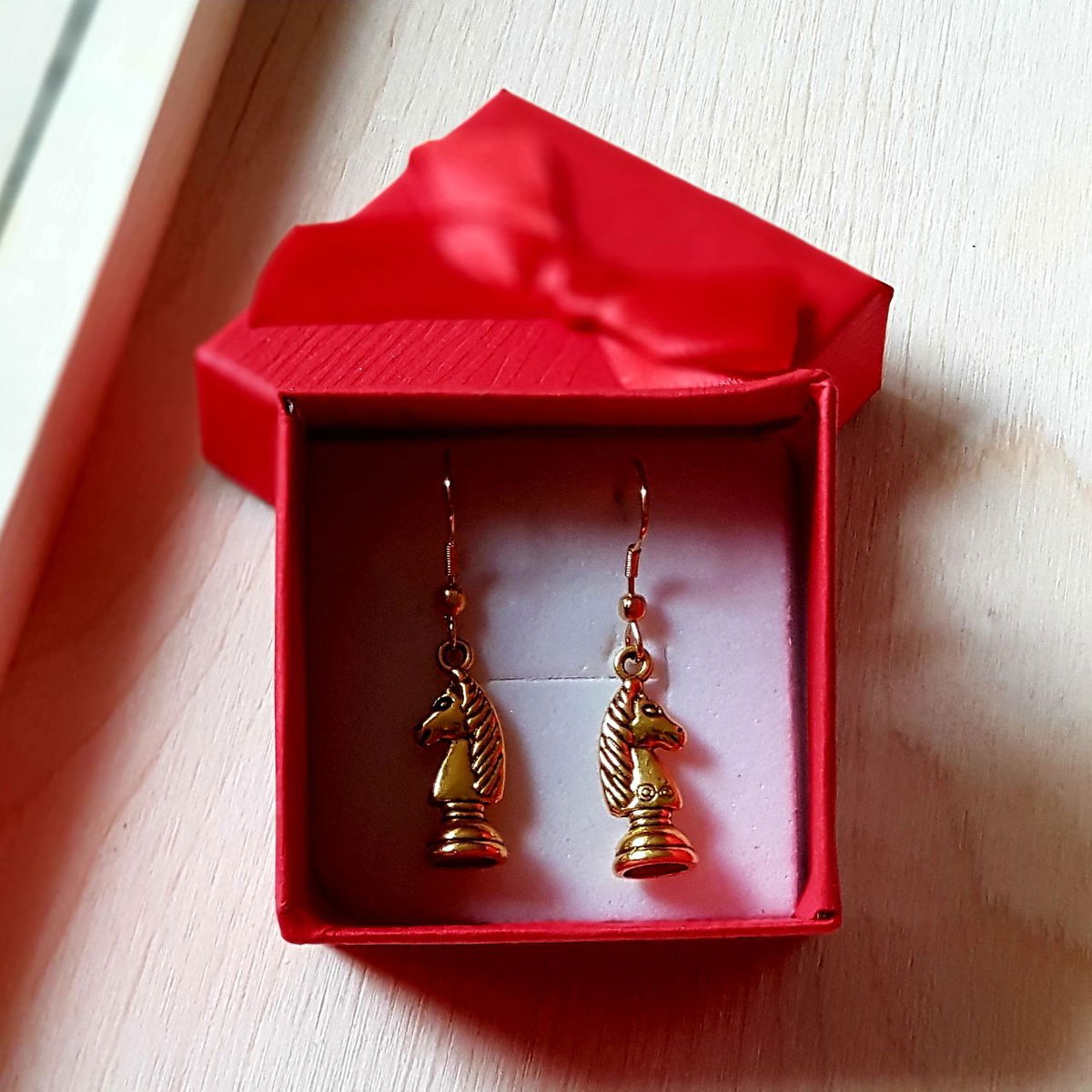 All of the four products above are also available in silver.
What is the cost and where can I get it from?
Pawn earrings: Gold and Silver - Rs. 164 each
Knight earrings: Gold and Silver - Rs. 185 each
Bishop earrings: Gold and Silver - Rs. 175 each
Rook earrings: Gold and Silver - Rs. 164 each
The above cost is for a pair of earrings of either gold or silver and is inclusive of taxes and shipping charges. Click on the link above to buy the earrings that you would like to own.
Super combos:
If you would like to have one pendant and one earring of your choice you can go for our silver or gold combo where you get one gold/silver pendant with one gold/silver earring. The cost is Rs.278 inclusive of shipping and taxes. You save nearly Rs.100.
Ultimate combo:
You can buy all the 12 jewelry accessories (4 pendants and 8 earrings) for just Rs. 1356. It's a perfect way to style your chess!
Final word from the creator:
I have travelled to many events in India and abroad. I have seen that chess players love chess related accessories, however to get them is not at all easy. I used to get many chess accessories in European events but they were all very expensive. Hence, I decided to make them available at affordable prices through ChessBase India accessories. Wearing them gives you a sense of identity and gives a feeling of pride that you are a chess player. I would love to get feedback from you and I am sure we will introduce many new products in the shop. It's time to Style your chess!
About the author: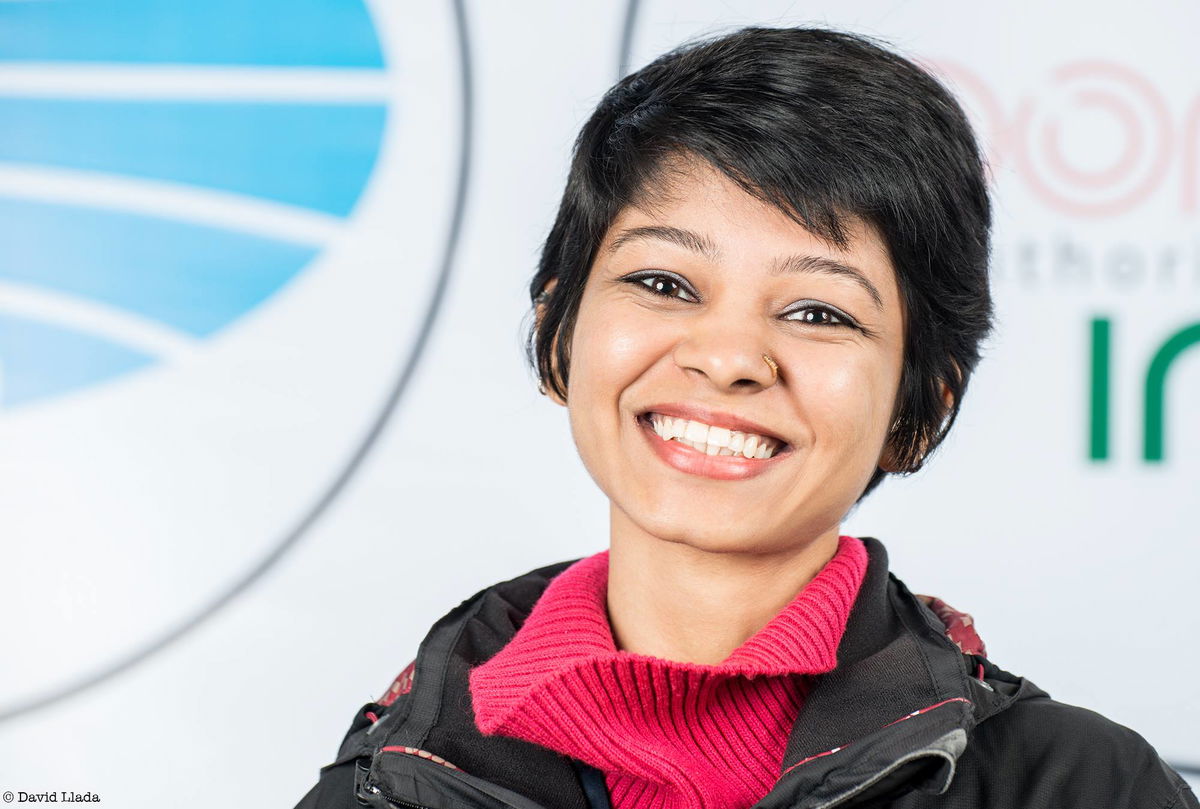 ---