Chennai 2018 Round 1: GMs struggle in India's chess capital
From the capital of India our attention now shifts to the chess capital of India - the Chennai International 2018. We have 266 players, players from 22 countries, 16 grandmasters and 19 International Masters. There is no rating cut off and the event is open for all. It meant that in the first round 1800+ players were facing 2500+ grandmasters. Many of the games were one-sided battles. But because you are in the chess capital of the country a few upsets were sure to happen. And it did! Suat Atalik lost to Thrish Karthik, Harshal Patil drew against Ivan Rozum and Anup Shankar missed many winning opportunities before splitting the point against Hoa Nguyen. A detailed report rich with pictures, videos, analysis and more!
Gone are the days when lower rated players are scared of their grandmaster opponents. Playing against an opponent rated 700 point above them is a chance to prove their mettle. A chance to show to the world that they too are capable of playing good chess. The tougher the challenge, greater is the glory.
This change in the venue created some distress for the players from La Réunion. La Réunion is a French island in the Indian Ocean near Madagascar. It's just five hours away from Chennai. Six players from there decided to play at the Chennai Open. However, they went to the Jawaharlal Nehru stadium. When they realized that the tournament was in Vijay Park, they rushed here but it was too late. The walk over time of 30 minutes was over and the players had to forfeit their games. The manager of the delegation took the responsibility for this situation.
Coming back the event, there were three GMs who faced a rough time in the first round: Suat Atalik who lost to Trish Karthik, Ivan Rozum who drew against Harshal Patil and Hoa Nguyen who drew against Anup Shankar.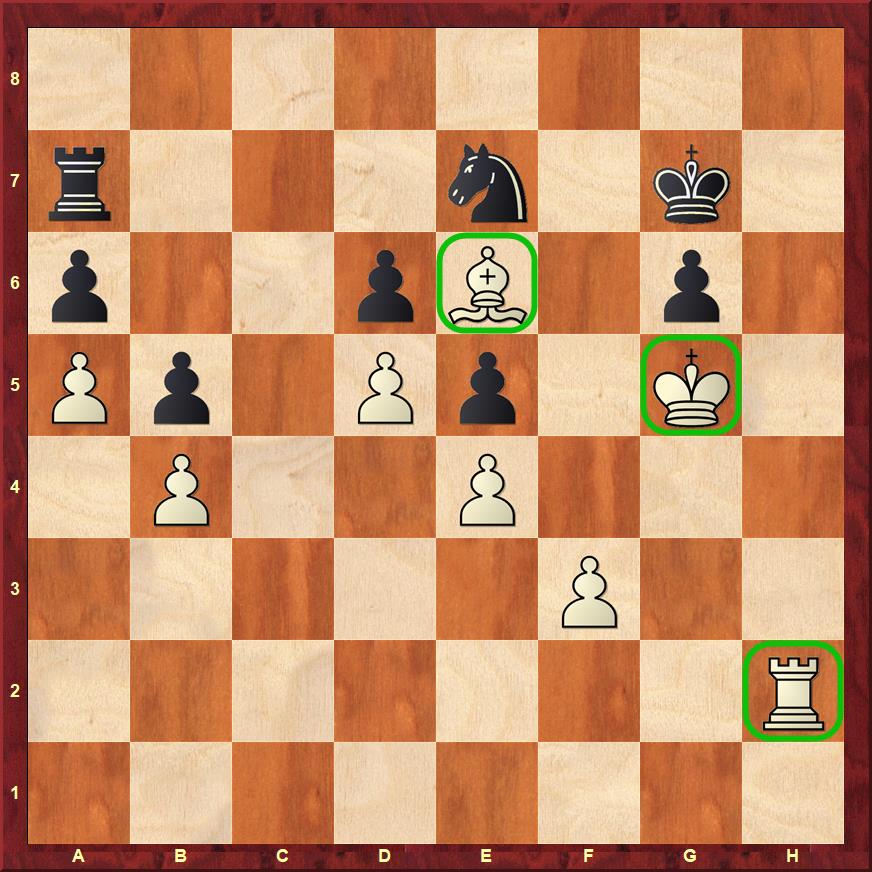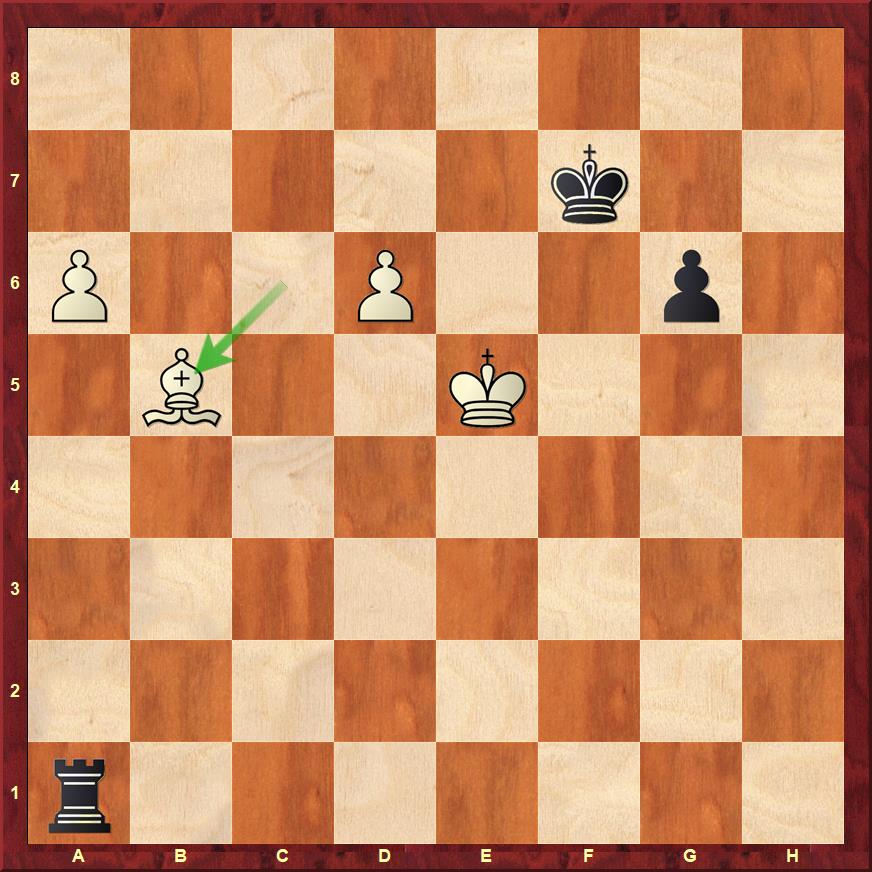 I consider Benoni to be a dangerous opening. Not just for the player with the white pieces, but also for black. The strategic risk that Black takes by weakening his d6 pawn is sometimes too much! When a stronger player essays the Benoni, it is understandable. He wants to beat his opponent in a complex game. However, when Harshal Patil (rated 1850) played the Benoni against Ivan Rozum I surely had my doubts. I felt that Harshal would be demolished by Ivan. It turned out that Patil was a tough nut to crack as he hung on. He was worse on many occasions, but he kept finding the resources and eventually drew the game. It was a street fight and for a player who was 750 points rated lower than his opponent, this was a great result.
Things could have been much worse for Hoa Nguyen had Anup Shankar taken full advantage of his opponent's mistakes. Anup played the opening beautifully gaining a great position. I would like to specially discuss the following position: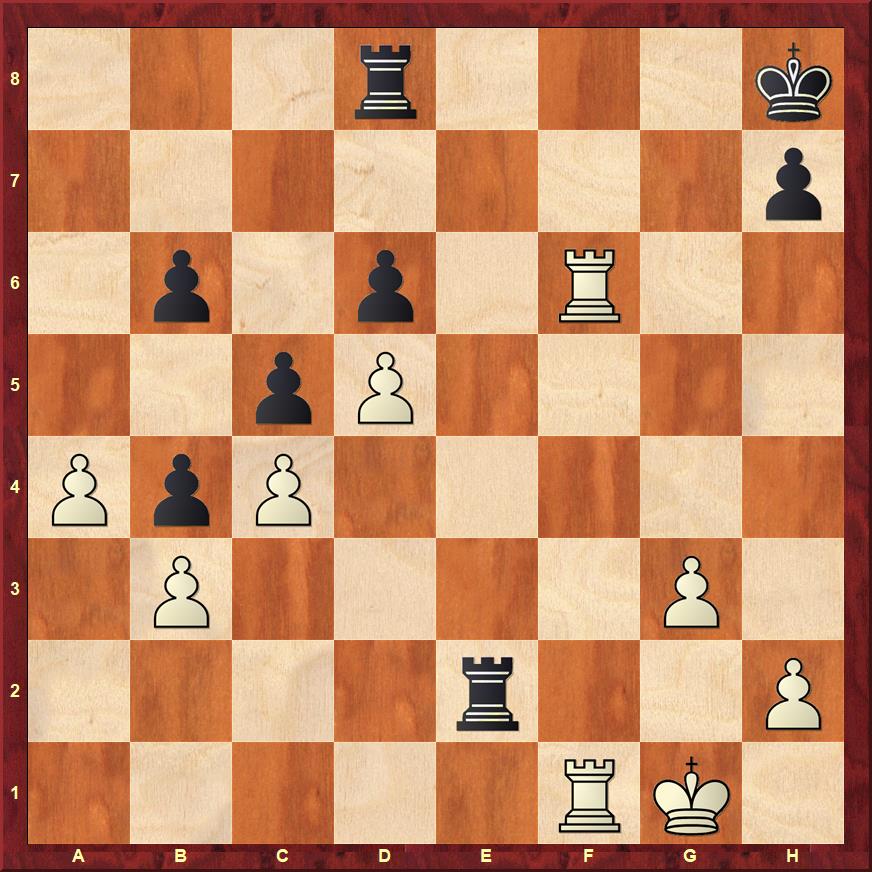 White played the move Rf8+ here. I am of the opinion that White should not complicate the position when he is in control. Instead just R1f2 Re3 R2f3 followed by pushing the h and g pawns would already giving White a winning advantage. The point is that when you are ahead in material, you must maintain control. Rf8+ enters into a race where White is capturing Black's queenside and Black is getting to White's pawns. This is not something you want when you are winning. In the game, this turned out to be a good decision because Hoa Nguyen blundered and it was an easy win.
Results of round one:
Pairings of round two:
---