Levon Aronian's wife WIM Arianne Caoili is no more (1986-2020)
The chess world experienced a huge blow when on 31st of March 2020, Arianne Caoili passed away after a road accident and fighting for 15 days at the Astghik Medical center. Arianne was an excellent chess player with the highest Elo of 2309 and WIM title. In 2017, she tied the knot with Levon Aronian. Apart from being a chess player, Arianne was a visionary, social worker, political advisor, MD at a strategy consultant firm, dancer, boxer, mountain climber, biker and excelled at just about everything she did. Her death at the age of 33 comes as a huge shock.
On 15th of March Arianne Caoili's Lexus R350 crashed into a supporting column under the bridge near the intersection of Sebastia Street and Isakov Avenue in Yerevan, Armenia.
She was in a critical condition and brought in the intensive care unit of the Astghik Medical Centre. She fought hard for nearly 15 days, but on 31st of March passed away.
I have no words to express the grievance over my wife Arianne's death. She was intelligent , hard working and joyous person that lived a beautiful life...

I love you honeybun, sleep tight....

— Levon Aronian (@LevAronian) March 30, 2020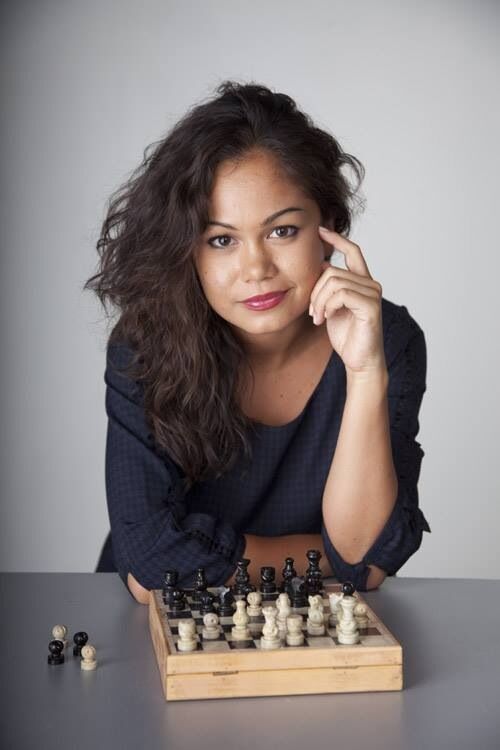 Born in Manila, Philippines, Caoili began playing chess at the age of six years. On 22 December 2000, she won the Asian girls under 16 championship in Bagac, Philippines. The following year, she scored 5½/9 points in the strong Conca Della Presolana tournament in Italy. In the FIDE rating list of October 2002, Caoili achieved her peak rating of 2309. In 2004 Caoili transferred chess federations to represent Australia. In 2009, she won the London Chess Classic Women's Invitational tournament with a score of 8/9, two points ahead of the runner-up. In the same year, Caoili won the Oceania Women's Zonal Championship and as a result qualified to play in the Women's World Championship 2010. However, in this competition she did not show up. Caoili played for the Philippines in the Women's Chess Olympiad in 1998 and 2000. She represented Australia in the same competition in 2004, 2006, 2008, 2010 and 2012. (Information from Wikipidea)
Although chess was one of the most important aspects in her life, and she became a WIM and also a 2300+ player, it wasn't the only thing in which Arianne excelled. She was the managing director of Akron, a strategy consulting firm. She was also in the team of advisors to the head of Armenian government. She founded and managed one of the biggest newspapers in Armenia — Champord Weekly — which is distributed on public transport for free. In 2018, Arianne did something truly special. In order to raise funds for child education and donate it to Children of Armenia Fund, she decided to bike 2000 kilometres from city of Ayas in Cilicia to Agarak located on the Armenian-Iranian border. Her aim was to raise US$ 5,500, which she exceeded by collecting US$6,016 in two weeks.
Arianne spoke several languages fluently, and had studied for a Ph.D. at a German university on "Russian foreign policy, especially its economic and business relations with Armenia on a state and individual level". She was a wonderful dancer and always tried to excel at everything that she did, be it dancing, boxing or mountain climbing.
Arianne's concept was always to have tough goals in front of herself, which would challenge her and stretch her limits. No matter how tough the path would be, she always took pain and difficulty in her stride to build her mental toughness. This was also the reason why one of her key ambitions was to spread chess among girls at a global level. According to her, chess builds mental toughness and is an ideal tool to empower young girls.
Arianne and Levon Aronian first met in 1996, at the World Youth Chess Championships in Las Palmas, and became friends in 2006, being introduced by their mutual friend Alex Wohl. They got officially engaged in 2015 and got married on 30 September 2017 at the 13th-century Saghmosavank Monastery, with Armenian President Serzh Sargsyan and his wife Rita Sargsyan in attendance.
When Aronian had managed to beat Ivanchuk at the Quarter-finals of the World Cup 2017, Arianne had driven for over 500 kilometres from Yerevan to Tbilisi to meet her to-be husband and spend the weekend supporting him.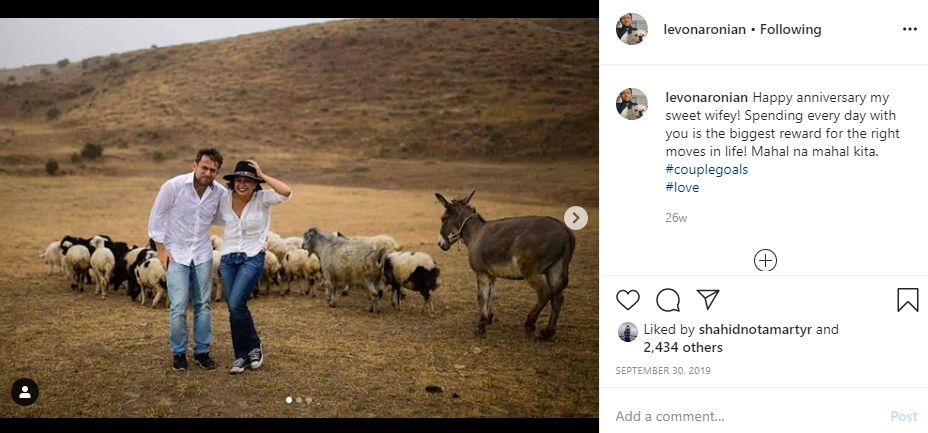 Arianne was an overachiever. She was a go-getter. The things she achieved at the age of 33 years is what most people wouldn't be able to do in a lifetime. The world has lost an intelligent, beautiful, talented, hard working and a loving soul. As they say, life is not measured by the number of breathes you take, but by the moments that take our breath away. And Arianne lived many such moments. We will miss you, Arianne.
My deep condolences Levon, and to the many others whose lives were made brighter by Arianne. https://t.co/N26PvMdsSp

— Garry Kasparov (@Kasparov63) March 30, 2020
We are saddened to hear about the passing of WIM Arianne Caoili. This is a huge loss to the chess community. Our deepest condolences and sympathy to her husband, @LevAronian , their families and friends during this difficult time. pic.twitter.com/spZOpDISi1

— Grand Chess Tour (@GrandChessTour) March 30, 2020
Arianne Caoili: Olympian, polyglot, economist, dancer, free spirit. RIP pic.twitter.com/g5gsW35LUi

— Ian Rogers (@GMIanRogers) March 30, 2020
Crushing news.#ArianneCaoili was vivacious, charming, driven and astute.
She is #chessfamily but had her own life too, including as a consultant and policy advisor.
We spoke in December about her plans to do a PhD on *the Economics of Space*, no less.
Condolences to Lev.
So sad. https://t.co/IJ16fskPd2

— Jonathan Rowson (@Jonathan_Rowson) March 30, 2020
More links:
Aronian and Arianne tie the knot
Some of Arianne's best chess games:
---