Why Vishy Anand should not retire!
Experienced IM Lanka Ravi spoke to Times of India a few days ago that five-time World Champion Vishy Anand should retire. We, at ChessBase India, do not share the same opinion as the Andhra Pradesh IM. We asked our Facebook users to write why Vishy Anand should not retire, with the added incentive that the best ten comments would be featured in a news article and will be sent to Anand before his tournament in Isle of Man begins. As you can see from the thumbnail image for us Anand is an evergreen champion. We received a massive 153 comments. Here are the best ten we have selected.
A few days ago Times of India published the following article:
Experienced Indian IM Lanka Ravi said:
"In fact, Anand should have announced his retirement after his second successive defeat to world No.1 Magnus Carlsen of Norway in the World Championship final in 2014. Age is showing in Anand's performance in recent times and his career graph has clearly shown a decline in the last few months."
Everyone is entitled to their opinion, but we at ChessBase India did not agree with the views of Lanka Ravi. Hence, we asked our Facebook page subscribers as to why they feel Vishy Anand should not retire. This was the Facebook post, and we received 153 comments!
Top 10 comments on why Vishy Anand should not retire:
1. Dipjyoti Borah
"Everyone has their own opinion. But the decision to retire should be left to Anand himself. Chess is an individual game and he is not occupying or hampering anyone's place like for instance in cricket where such episodes often arise. I think even Tendulkar should have played a few more games. But the thorn of criticism reached its threshold in his career. The same should not happen to Anand. Anand is one of the best GM India has ever produced. He should continue playing until he himself feels he should retire. I think he has earned the right to do so. After all, is there any other Indian who is five time world champion?"
2. Vishal Sharma
"Viswanathan Anand should not retire at the moment quite simply because he is 'the best' player of India right now. It will be a great loss to the sport of Chess if that's going to happen. Despite their age, Anand along with Ivanchuk continue to show all of us that they can still give any player in the world a run for their money. Anand has been the major ambassdor of Chess from India and an inspiration since a long time now and all of us Indians take great pride in his achievements. Hoping to see a lot of good chess from Anand in the next tournament.
Go Madras Tiger, go!!!"
3. Davide Nastasio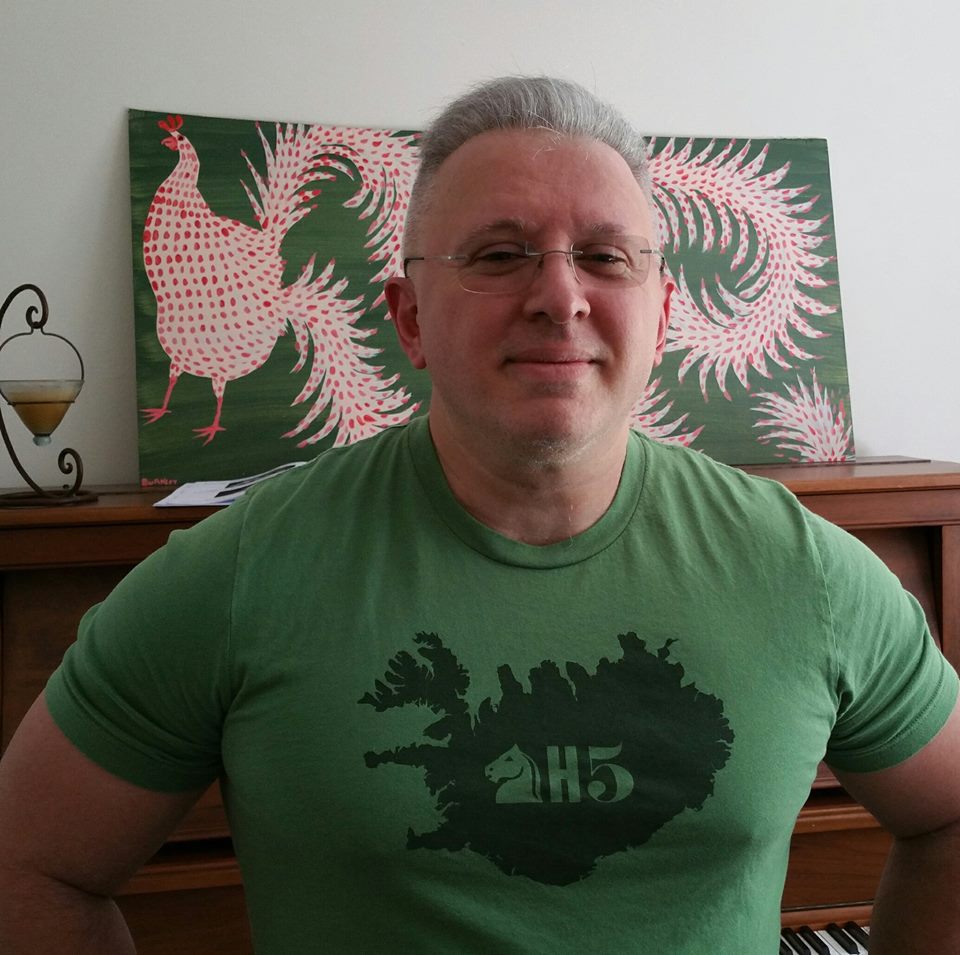 "Anand is a great champion, He loves chess, I hope he continues to play chess till the end like Kortchnoi. Nobody wins forever, and Carlsen is already out of the world cup. Losing is part of chess. I never met him, but everyone speaks highly of Anand, hence he is a great ambassador for chess, also if he is not world champion anymore. To evaluate a person positively only if he wins chess games is quite reductive, and sad. Chess is a spiritual journey, I think we all enjoy it, and grow more if Anand is journeying with us!"
4. Mihail Marin
"I don't get the point. As long as Anand loves playing why shouldn't he do it? And he has achieved some good results over the past years, by the way, even though less frequently than in his best years. I prefer his attitude to Kasparov's, who, in my opinion, quit prematurely."
5. Sachin Salam
"Retirement means "Person does what he enjoys the most, that may not earn for living"; for Vishy the greatest fun is to play competitive chess and do well of course. Hence till he enjoys the game he will play and retirement is not in question at all... I think till the point he enjoys the game he will make sure he gets ELO rating right to the mark.. Let him enjoy his "On Run Retirement :) :)"..."
6. Badri B Narayan
"1. Chess, unlike cricket, is an individual sport. When people asked Sachin Tendulkar to retire it was understandable that he may be blocking a deserving youngster's/cricketer's spot in the team. Here Vishy is not blocking anybody else's spot. He is taking part in the tournaments using his own credentials and potential. So I seriously don't understand why on earth it should exasperate anyone if Anand continues playing Chess .
2.Anand is the best judge to decide on his retirement. Seriously I don't find a single reason for why Anand should be deprived of the privilege of deciding on his retirement.
3.Most of the people demanding Anand's retirement have no idea about what it takes to play at 2700+ level.
4.Vishy's performance have declined in the past too. He has proved it time and again that he is resilient enough to bounce back and win tournaments.
5.After all, we (Vishy Anand's fans ) love him play and go gaga over his victories.
Keep playing Vishy!! You rock forever!! "
7. Alka Das
"ये प्यार है शतरंज से जो आज भी उन्हें खेलने की प्रेरणा देता है, अगर एक खराब प्रतियोगिता की वजह से संन्यास लिया जाने लगता तब तो कितने हि खिलाड़ियों ने संन्यास ले लिया होता जिसमें से कुछ तो अभी GM बनें हैं, और कुछ बनना चाहते हैं। संन्यास लेना ना लेना आनंद का व्यक्तिगत मामला है और हमें उनकी सोच का सम्मान करना चाहिए ना कि उनकी उम्र के बारे मे बात कर उन्हें संन्यास लेने के लिए कहना चाहिए। वैसे भी कोई खेलकर तो कोई सिखाकर अपना प्यार इस खेल के प्रति दर्शाता है, और कोई किसी से ये नही कह सकता कि उसे क्या करना ह और अपने देश के सर्वश्रेष्ठ खिलाड़ी को तो बिल्कुल भी नही।"
8. Vinod Vishwanath
"Chess, or life for that matter, is not about winning or being at your peak. It's about following a course that makes sense to you. Vishy is one of the greatest Chess players in history and it's absurd for others to suggest what he should do next in his career!"
9. Suneet Singh Maushil
"True fighters never retire or get tired of fights... he is along the top players, none from our nation have come close to what he did and is doing. Instead of taking inspiration from our timeless champion, making ridiculous statements has to stop... did Korchnoi retire from his passion? Did Abdul Kalam retire from his passion? neither can Vishy... stop the shallow talks, and stay in awe of vishy!"
10. Madhusudan Iyer
"'Anand' means happiness-and we all must say that you are very much living up to your name. So Mr. Anand keep conquering the 'Ananth' (infinite) world of chess as long as it makes you 'Anand' (happy)."
We (ChessBase India) thank the readers for their opinion and comments. These were the comments that we liked and selected. There were many other good comments and can be found in the Facebook post above. We have sent this article to Vishy Anand as he is about to play his second round in Isle of Man International 2017. He got off to a winning start against Marc Esserman by mating his opponent's king. We have a feeling that this tournament is going to be something special for him.
---