Amonatov wins Triple C Chess Club November Online Blitz
Farrukh Amonatov of Tajikistan won Triple C Chess Club November Online Blitz 2018 which was held on Playchess on 25th of November 2018. It was a strong Blitz tournament as it starred Idani Pouya, Haik Martirosyan, Lucas van Foreest, Nihal Sarin, R Praggnanandhaa, Debashis Das, Rakesh Kumar Jena, Anwesh Upadhyaya and Padmini Rout. Three players Amonatov, Idani and Praggnanandhaa ended up at 7.0/9. Due to Amonatov beating both Idani and Praggnanandhaa, he became champion. Padmini performed exceptionally well in the tournament and she had luck on her side too. Despite the tournament being a blitz event, we witnessed some fantastic games. Shahid Ahmed, the tournament director brings you a detailed report. Photo: Amruta Mokal
Experienced Amonatov triumphs over youth
Pragg's never-give-up attitude, Padmini demolishes Debashis in round 1
Generally when we get a losing position, what do we do? We tend to resign especially if our opponent is too strong. However Praggnanandhaa did not. I guess that's one of the champion's traits.
Padmini started the tournament with a fine win in Sicilian Scheveningen over her state mate and Odisha' first GM Debashis Das.
Padmini defeats Haik, Amonatov's brilliant win over Pragg in round 2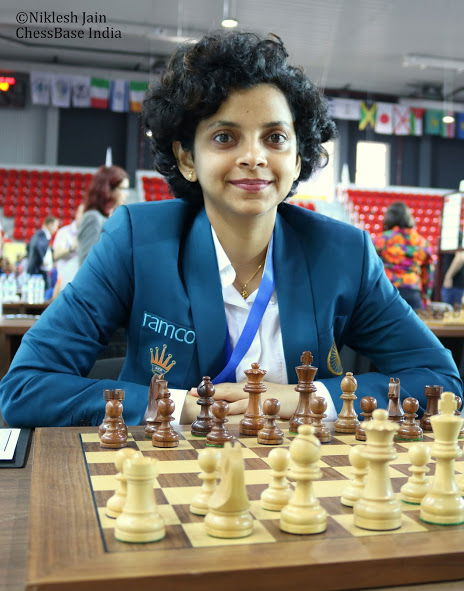 Padmini launched an attack with Black pieces in Berlin Defence which his opponent, former 3-time European champion, Haik Martirosyan managed to defend and prevent all attacks at first, until he made a tactical error.
When youth meets experience, you are bound to witness a classic game. Similar thing happened when Amonatov played against Pragg. The game can easily be called a model game for the technique showed by Amonatov who was the eventual champion of the tournament.
Amonatov's defining game and Pouya's close shave against Rakesh in round 3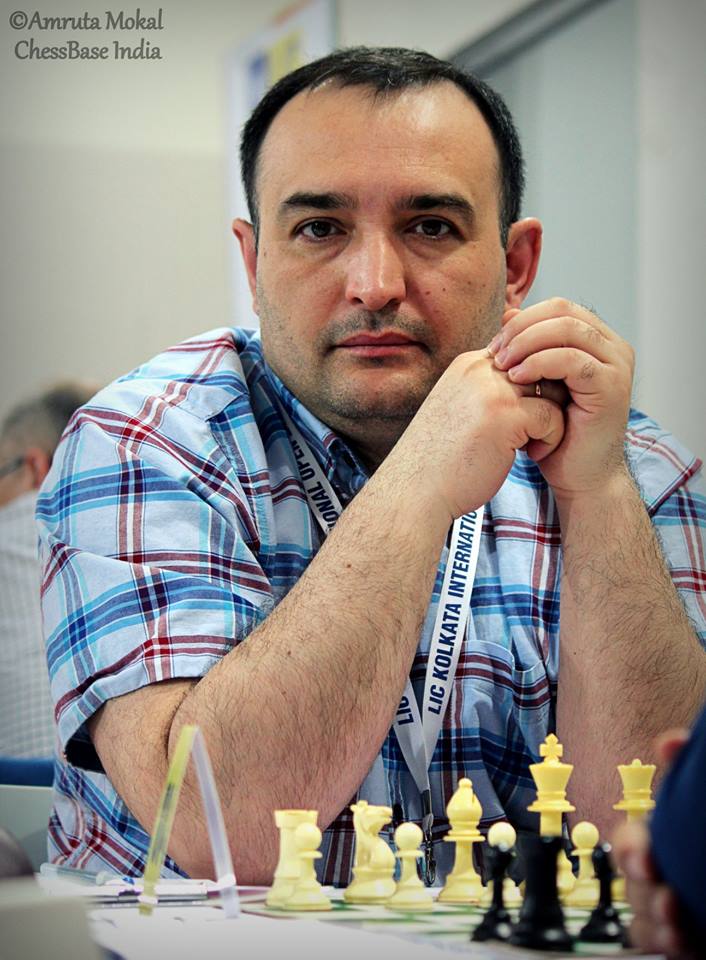 Padmini was on her way to hat-trick of wins after defeating Debashis and Haik in the first two rounds. However she made a mistake and got a few chances to recover but it was not meant to be.
We all know by now that Idani Pouya is not an easy player to beat on any given day. Rakesh had plenty of decisive advantage throughout the game, however he was unable to convert it into a win.
Haik's heist against Lucan van Foreest in round 4
To say Haik is strong in blitz would be an understatement. He is uber strong! Haik's game in round 4 against Lucas was perhaps the most spectacular game of the tournament.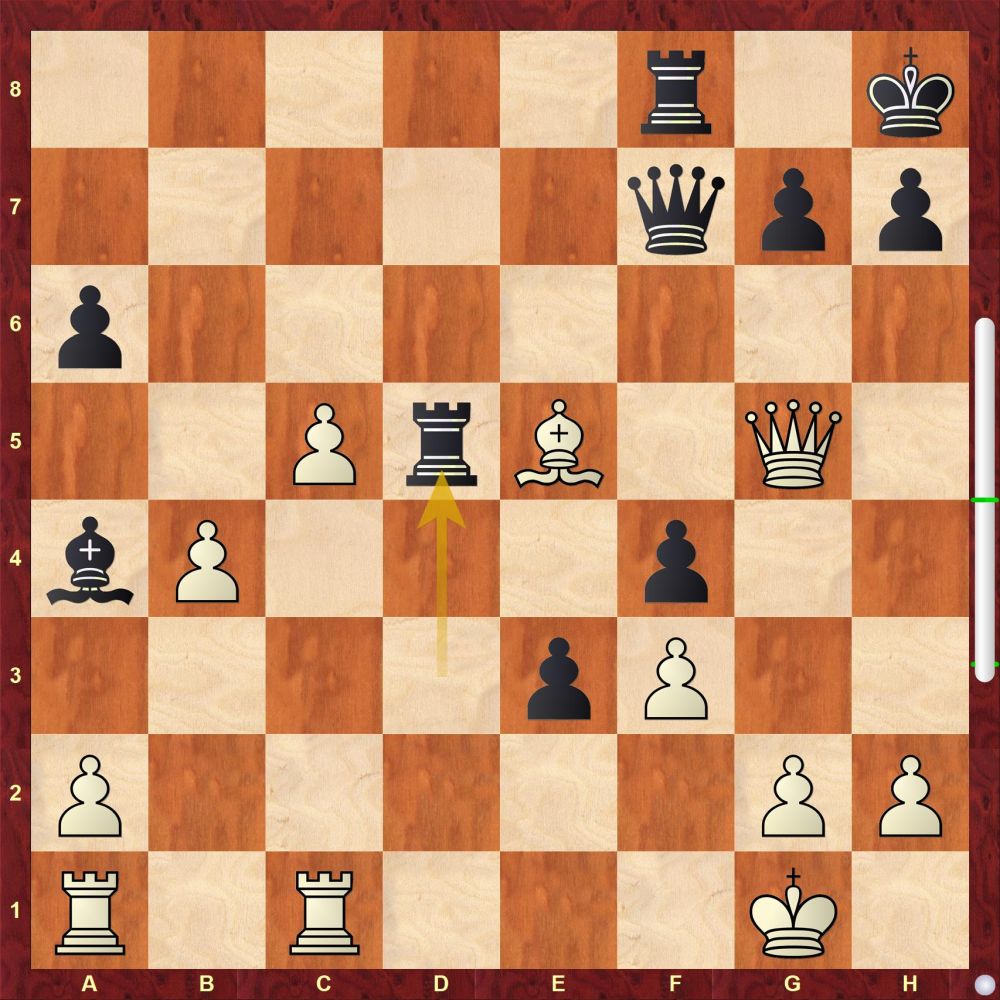 Amonatov suffers his only loss of the tournament against Haik in round 5
Amonatov had huge advantage against Haik in the late middle game until he blundered his Rook.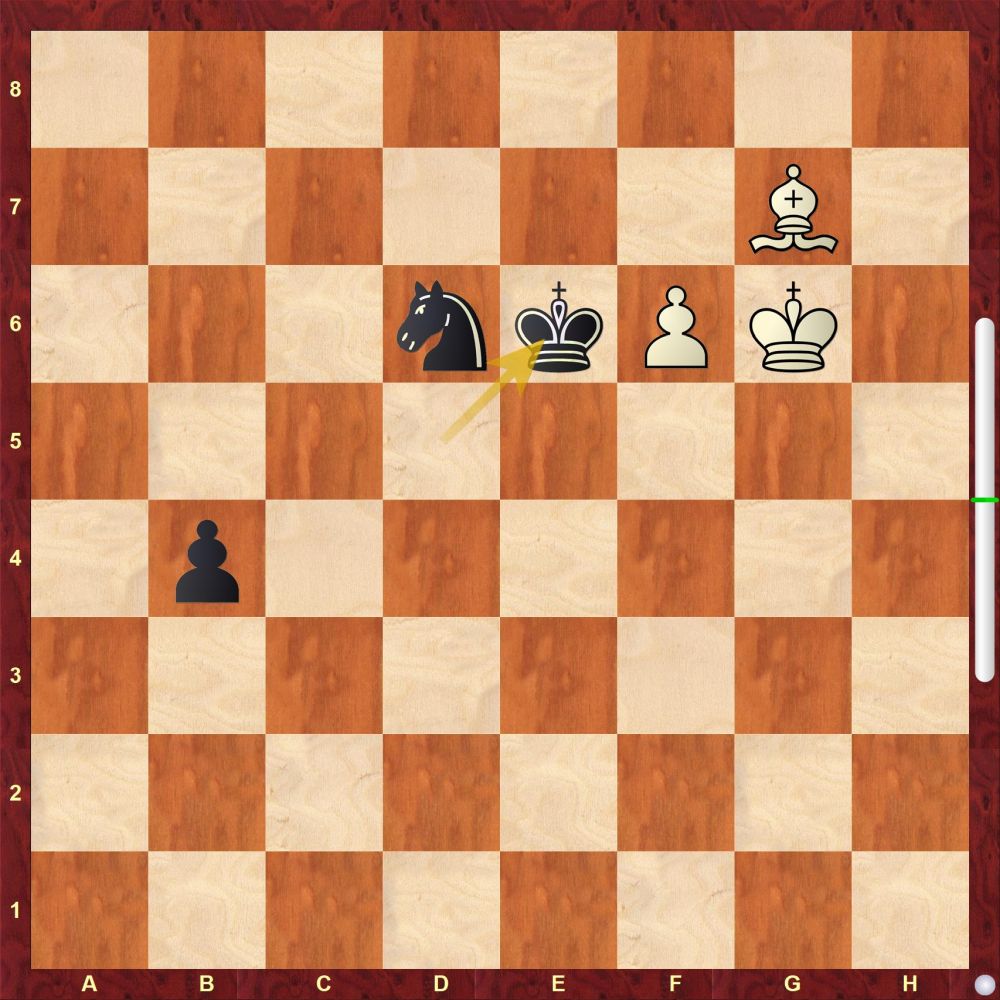 Anwesh misses a win against Haik in round 6
It is not easy to win in a time pressure situation especially in a blitz game.
Pragg beat Lucas and Debashis beat Nihal in round 7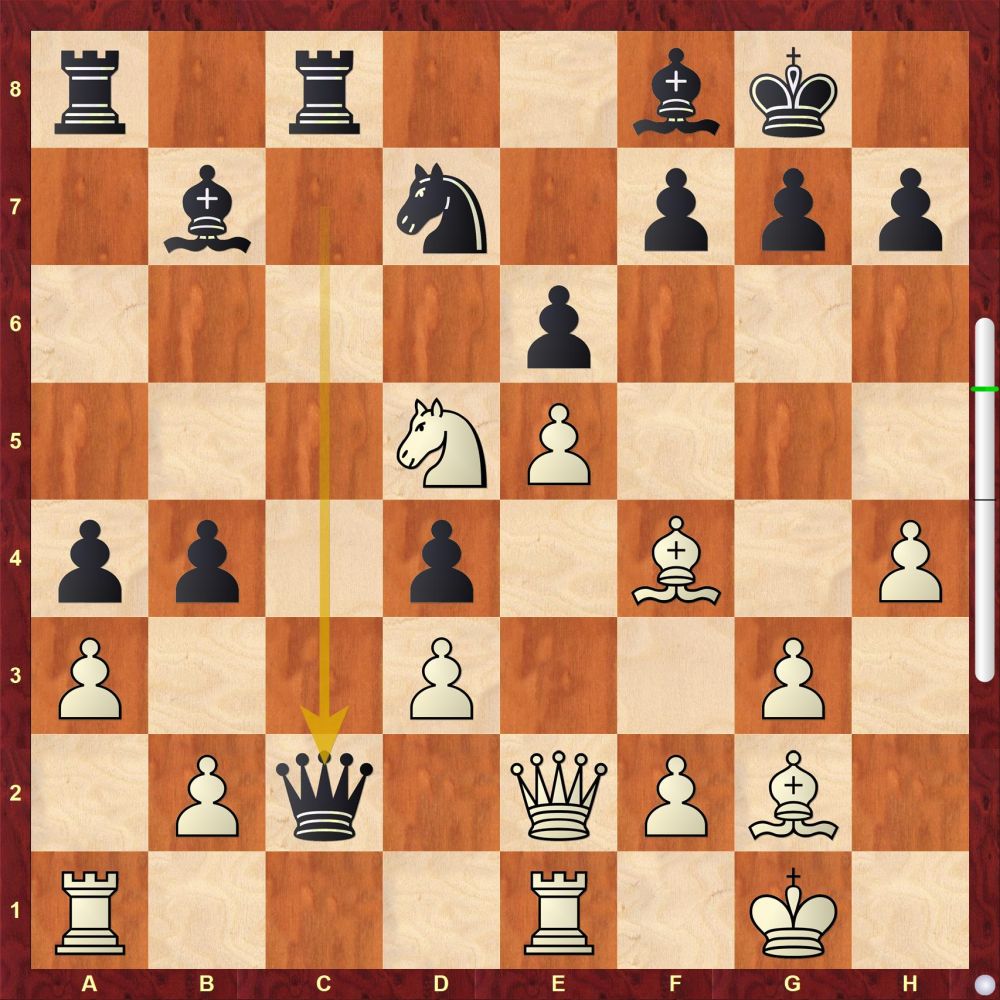 Rakesh defeated Debashis in a crazy game and Pouya lost to Amonatov in round 8
Padmini beats Lucas in round 9 and finishes 4th
Prize list:
Feedback from the participants:
"Thank you very much for very well tournament. I enjoyed. Tournament was organized very good and fast. When Rakesh Jena asked me to play in tournament, I accept immediately. Hope you'll invite me in next times too."
-GM Farrukh Amonatov, no.1 player of Tajikistan
"I had a great experience playing in the Triple C Chess Club Online Blitz tournament! I really enjoyed it. The mixture of players was amazing. It was interesting to play many known personalities of the chess field. Timing and everything was very smoothly conducted by ChessBase India. I thank the Triple C Chess Club for organising this event. I look forward to playing in them in future too!"
-IM Padmini Rout, individual Gold medalist in Olympiad
"Very strong blitz event. Such tournaments should be conducted more often. I am very glad that I was invited and at the same time bit disappointed with my poor performance. I would like to personally thank our sponsor of the event Mr. Biranchi Narayan Sahoo and also Sagar Shah for the online live commentary. Great experience and looking forward to see more such close invitational strong blitz tournaments conducted by chessbase India in near future. "
-GM Debashis Das, Odisha's first Grandmaster
"First of all, thank you for inviting me, it was a great experience. I liked it a lot and actually I think everything was great. Maybe 3+2!? Is better than 3+1 for next time. Again, thank you for the opportunity, I hope I'll play again in next editions."
-GM Idani Pouya, no.2 player of Iran
"The event was very well organized, I also liked that it was on Playchess, it is easier to play there than on other online sites."
-GM Lucas van Foreest, no.2 junior player of Netherlands
"As a player I am happy that the tournament was really a strong one and it was conducted very nicely both by the Club. Though it was tough for me to handle both coordinating everything and Playing, but it was a good experience and I would like to thank Chessbase India for brilliant job in live commentary. As one of the members in the organisation I would say I am happy for the support of all players to make this tournament a strongest one. Special thanks to Biranchi Narayan Sahoo and Soumya Ranjan Sahoo who helped bringing this idea to come real. Next edition hoping to announce before a month and will come up with some new unique ideas."
-IM Rakesh Jena, youngest IM of Odisha
"It was really a nice tournament organised by Triple C Chess Club. I really appreciate the way this club is promoting chess not only in Odisha but also in India. I also appreciate the role of Rakesh organising everything in a well manner. Live commentary by Chessbase India was really nice and I hope this thing will come up again in future."
-IM Anwesh Upadhyaya, former National Rapid Champion
"Triple C Chess club is very proud to organise such a strong online titled event, we are very happy that we successfully conducted the strongest online blitz tournament. We congratulate Farrukh Amonatov the Winner of the event, Idani Pouya and Praggnanandhaa R respectively for coming second and third, also we are very happy for the Star of the tournament Odia player IM Padmini Rout who finished tournament in a well manner and we congratulate her for a great play. We hope that everyone enjoyed the first edition of this Invitational Titled Tournament and this is just a start, we'll come back soon with another edition and some more unique and different idea, not only online but also we're organising a big tournament in April in our city Cuttack, Odisha. We'll do our best to promote chess not only in Odisha but all over India."
-Biranchi Narayan Sahoo, main organizer
---