India's 66th GM who balanced his chess and education - Akash G.
2020 seemed like a year that India would get no GMs due to the Covid-19 situation. However, we have some good news to share with you: India has got its 66th GM and he is 23-year-old Akash Ganesan from Tamil Nadu! Akash's success story tells us that balancing chess and education is possible. After taking a semi-break from chess for nearly five years and becoming an engineer, he showed his class by becoming a GM with great focus and dedication! In this interview with ChessBase India Akash reveals his method of working, what helped him to become a GM, the role of his coaches and parents, his future plans and much more.
Interview with India's 66th GM - Akash G.
A tweet by five-time World Champion Vishy Anand congratulating you is a dream come true for many chess players. The same was the case with G. Akash, India's 66th GM who saw the congratulatory tweet by Vishy on 6th of July. "When my friends shared the image of Viswanathan Anand's congratulatory twitter post," says Akash, "I was truly excited. I later contacted him and we had a friendly little conversation about chess and life in general. It was a very uplifting and pleasant experience interacting with him." G. Akash's journey towards the GM title looks like a fairy tale. At the age of 23, he is not just a GM but also an Electronics and Communications Engineer! He is also the youngest ever Indian to win the National Championships, achieving it at the age of just 16 years! How did the youngster manage to achieve so many feats? How did he manage to balance his chess and educations so well? We decided to interview the newly minted GM and this is what he had to say!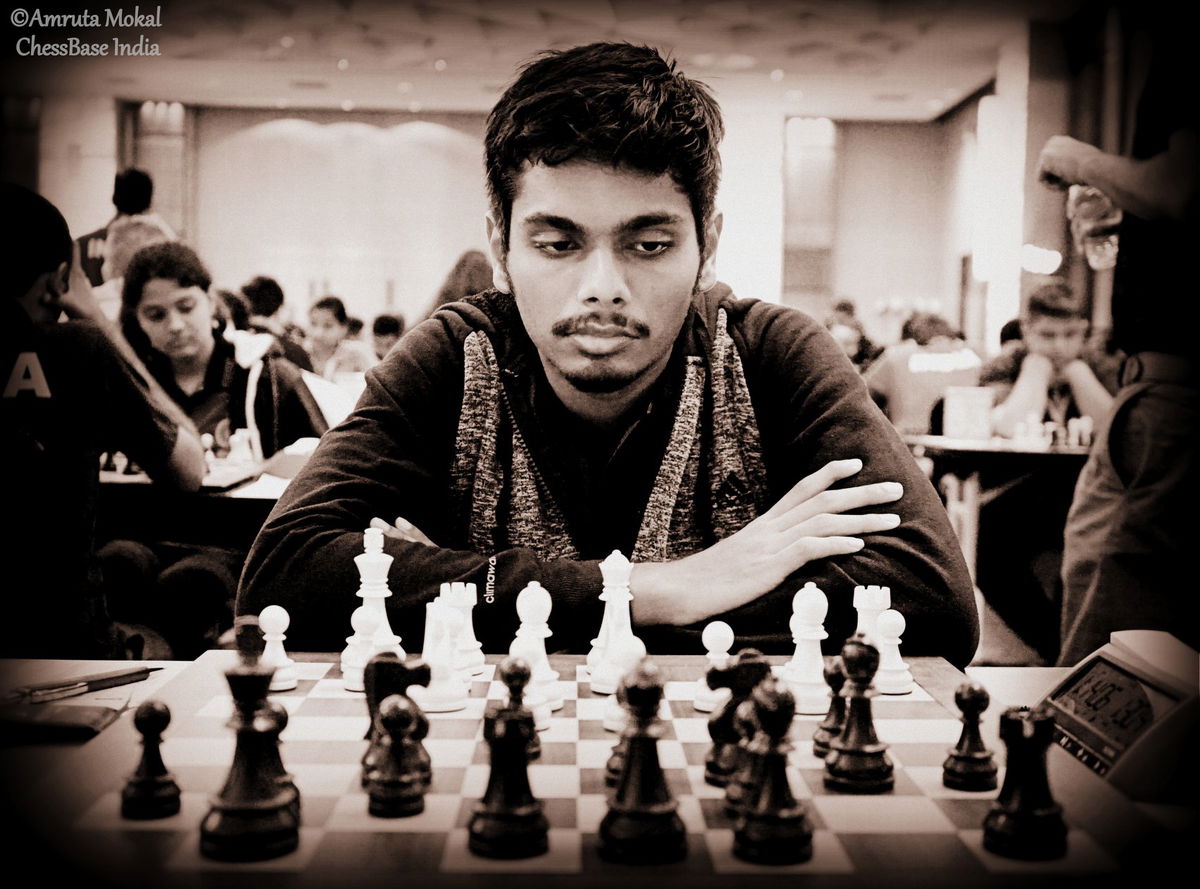 Sagar Shah (SS): How did you begin playing chess?
Akash Ganesan (AG): Initially, I picked it from my dad watching him playing chess with his friends and other kids in my neighborhood. Later I attended chess classes conducted in my school as a part of the summer coaching camp which further piqued my interest in the game.
SS: Who was your first trainer?
AG: In my early years, I trained at T Nagar chess academy where many coaches mentored me. I would particularly like to mention Mr. Srinivasa Rangan, Mr. Balasubramanian, Mr. AL Kasi and Mr. Ravi Kumar.
SS: Tell us a bit about your family (parents profession, siblings etc.) background?
AG: I come from a humble middle class background. My dad has been working with the esteemed Life Insurance Corporation of India as a Development Officer for the past 32 years. As he retires next year, my family is grateful for their support. My mom is a homemaker and she's my greatest strength. She used to accompany me for every tournament when I was young.
SS: What were your initial successes as a youngster in chess?
Unlike most people who start very early, I started playing chess only at the age of 9. When I was 13 years old, studying 7th grade at Jawahar Vidyalaya, I won the U-25 state championship conducted by my school. That's when people started noticing me.

SS: You have a fearless attitude in chess, how did that develop?
AG: I'm thankful to my parents for this, they never stressed about the result and in fact encouraged me to play without worrying about the outcome. This upbringing helped me put my best foot forward and enjoy the game rather than the end result itself. Winning or losing doesn't matter until we fight till the end.
SS: I remember I was in the same tournament with you in National Premier 2012, you had won the tournament ahead of several GMs. How was the feeling to become the national champion of India?
AG: I was 16 years old at that time, the win was definitely exhilarating, and took me weeks to sink in. Still holding the record for being the youngest national senior champion feels special.
SS: Tell us a bit about your world cup match experience with Caruana.
AG: In the first game, I was outplayed by Caruana in the endgame. In the next game Caruana couldn't find any advantage in the opening, and ended up spending a lot of time on the clock. The game eventually ended in a draw. In spite of exiting in the first round, interacting with top players and getting to know them was a great experience overall.
Here are both the games of Akash against Caruana:
SS: Why did you slow down in chess around 2014?
AG: I began my bachelors in Electronics and Communication Engineering from College of Engineering Guindy in 2014. Successfully completing the course took up a major chunk of my time between the years 2014-2018. I would also like to mention that I didn't give up on chess but carefully curated the tournaments I wanted to play in the limited time that was at my disposal.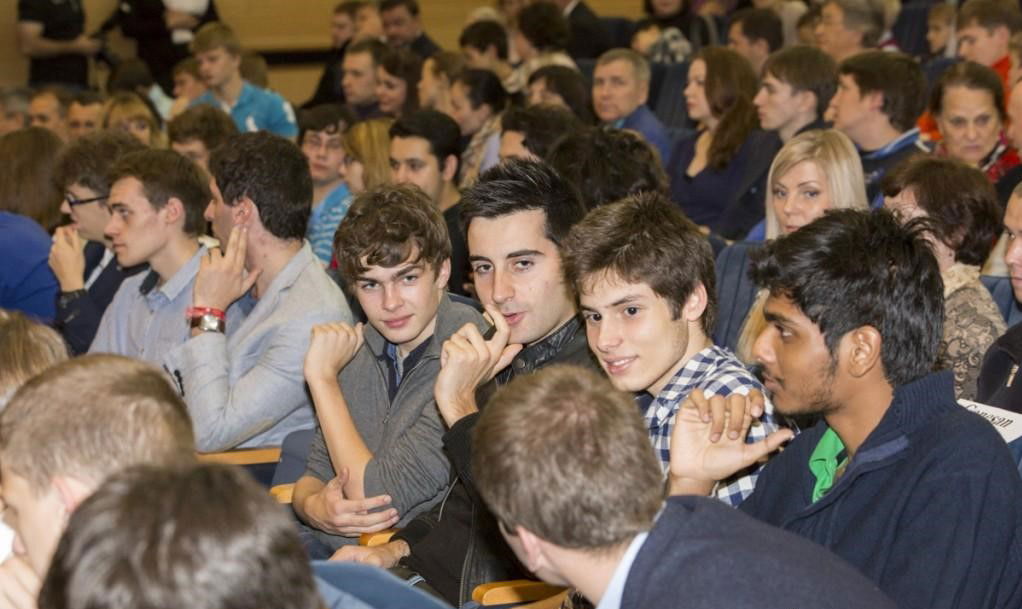 SS: What pushed you to pursue an engineering degree?
AG: By the time I completed my 12th grade, I was the National Senior champion and Commonwealth Junior gold medallist. At this point, I had to make a decision between pursuing chess full time and taking up a professional course. Despite several accolades, and titles, I still wasn't able to secure any sponsorship from a corporate house or sizable cash awards from the government to continue with the same flow. I took the decision to pursue engineering as I believed that it could help me to financially secure my future and fuel my chess dreams.
On the educational front, whenever I missed classes to attend important tournaments, my classmates helped me a lot in covering the syllabus. They made sure that I don't feel left out and were very supportive throughout. Four years of college life at CEG was a wholesome experience. From juggling between education and tournaments, to organizing and participating in numerous events, this period helped me forge into the person I'm today and gave me countless memories I would cherish for a lifetime.
SS: You played very few games each year from 2014 to 2018. How did you prepare for this comeback in 2018?
AG: Playing chess was always my calling. From 2017, I was mentally preparing myself to make a comeback, I was just waiting to complete my engineering degree to devote time to chess. Once I finished my degree in April 2018, I started preparing for the Commonwealth Championships. In fact, I attended Mumbai Mayor's cup just as a spectator to observe and assess the current trends.

SS: People usually take a lot of time to get into their stride after they have taken a break. You started performing admirably in just about every tournament you took part. What is the secret behind it?
AG: That's not entirely true, I started out well, my rating was 2391 in July 2018, and it rose up to 2453 by the end of December. However, the first half of 2019 things went downhill for me and my rating dropped to 2394 by July 2019. From there on I pushed harder eventually becoming a Grandmaster. I think the most important attribute of being a sportsperson is to deal with failures amicably. As I said earlier I didn't feel any pressure from my parents and that helped me maintain a level head and work harder.
SS: Tell us about the role of your coach K. Visweswaran.
AG: Mr. K Visweswaran has been a great mentor and guide to me. He played an important role in my comeback to chess after my engineering. His unique guidance suited me particularly well and helped me come out of my comfort zone.
SS: Now that you are an engineer as well as a GM, what are your future plans?
AG: Right now, my objective is to focus on chess. I'm looking forward to Asian Championship, and PICF Challengers 2021 while improving my rating to 2600. However pursuing a master's degree is also a part of my long term plans. I'm looking forward to focusing on chess and reaching my highest potential. In order to achieve this, I need to be playing stronger events across the globe and getting the right type of coaching. It won't be possible without big financial investments. At this point of time, getting adequate sponsorship is absolutely essential for me to overcome obstacles and confidently proceed further with my chess training.
SS: What has been the role of ChessBase and ChessBase India in your journey to the GM title?
AG: I've been using ChessBase software since the beginning of my chess career. It has always been my go to tool for managing my training and preparation. ChessBase India has wonderful content on their YouTube channel and the website, which has helped in keeping myself updated about the current affairs in the chess realm. ChessBase India's role in taking the sport to a wider audience and creating a quality repository of all things related to chess is highly commendable.
SS: Finally what is your advice to the youngsters and budding talents out there?
AG: Once you have identified your passion, time is key. As we grow older we tend to choose paths that are more secure than satisfying. So, take brave decisions and stick to them. Coping with failures and rising above them is essential to being a successful sportsperson.
Two of Akash's favourite games annotated by him
Two suggestions by Akash for the betterment of Indian chess
Indian chess league championship - I believe an event of this format will popularize the sport and with the right sponsors could become an main source of income for top chess players in India.
Strong Round Robin classical tournaments, which can be conducted in two ranges:
2400-2650 rating range - It would be beneficial for International Masters and Grandmasters, It reduces the burden of travelling abroad every time to play stronger events.
2650-2800+ rating range - will be beneficial for our current super Grandmasters, while promoting chess to a wider audience.
Avathanshu Bhat helped in the editing of the article.
---