ChessBase India Power is the official partner of Aeroflot Open 2019
Aeroflot Open 2019 is considered as one of the most important tournaments in the calendar of an ambitious chess player. All the top players have played the Aeroflot Open at least once in their life, be it Carlsen, Caruana, Karjakin, Hou Yifan and many others. The tournament is divided into three categories (A, B, C). Category A is for players above 2550, Category B is for players from 2300 to 2550 and Category C is for players below 2300. ChessBase India is now the official partner for the Aeroflot Open 2019. The organizers have offered a special discount for Indian players and at the same time you save yourself from the hassles of making a foreign remittance. In this article IM Sagar Shah also recounts his experience of playing at the Aeroflot Open 2016, which will help you to understand how good the tournament really is.
This February 2019, make a pilgrimage to Moscow!
Aeroflot Open is considered to be the mecca of the chess world. If you want to be a strong chess player, you have to visit Moscow, play against the best Russian players, learn from your games and improve! When I was going to play at the Aeroflot Open in 2016, I did some research as to who are some of the great players who have played the Aeroflot Open in the past. Previous ChessBase reports were a good reference point for this work and look what I found:
As you can see some of the best talents decided to pass through the Aeroflot test before they went on to become World class players. In 2016 I went to play at the tournament as well and in this article I would like to share my experience!
Note: There are flights from Mumbai to Moscow, or from any other city in India to Moscow, but they are more expensive. Besides the organizers provide the players with special rates of Aeroflot airlines and Aeroflot only operates from Delhi to Moscow. So even if you choose any city in India - Delhi - Moscow it will still turn out cheaper for you. The only problem is that the timing of the flight is early morning, and hence you will have to make some sleeping arrangements in a nearby hotel, or like what I did in the photo above!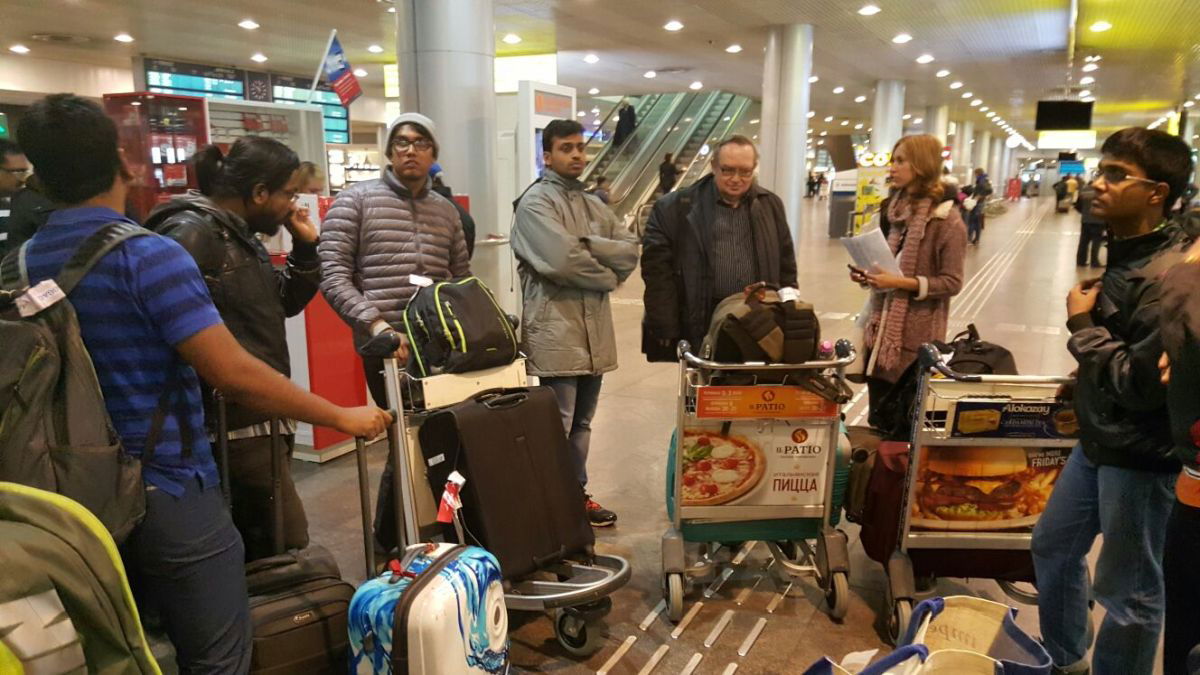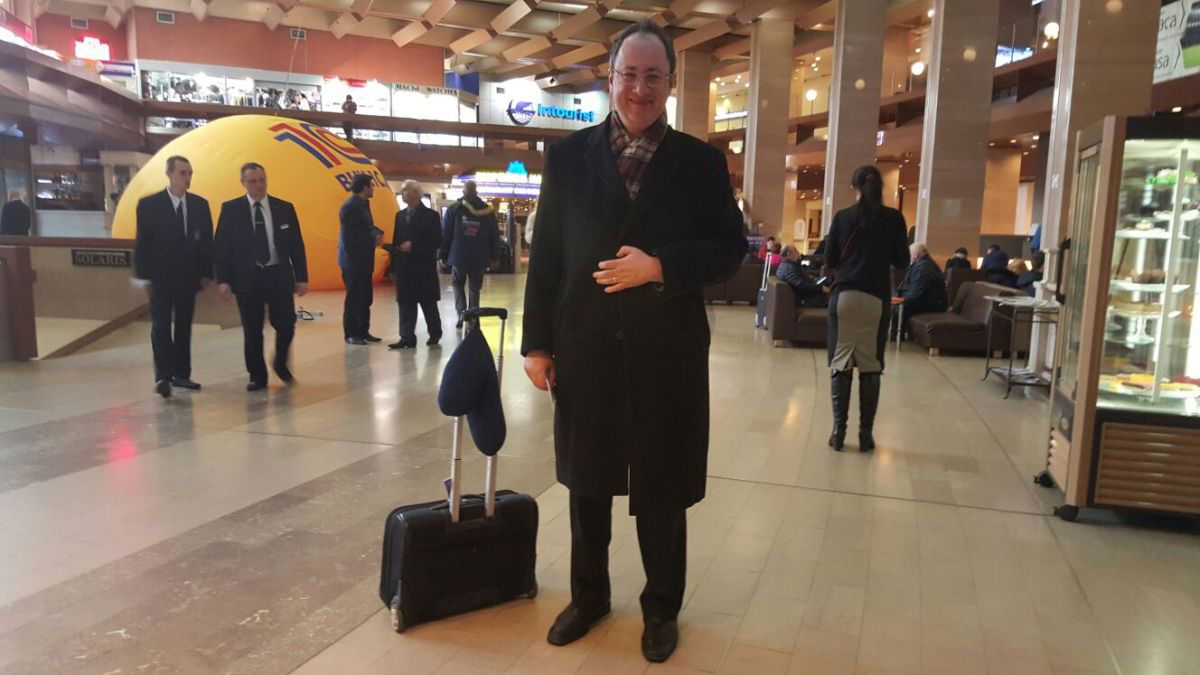 Meeting Boris Gelfand was one of the most pleasant memories that I had from the Aeroflot trip. Here's what I had written back in 2016, "While I was at the reception trying to get my room number, I turned behind and saw the great Boris standing behind me. I immediately let him take the room before me! For a great champion that was the least I could do. He thanked me for this gesture and we spoke about his recent book positional decision making in chess. Boris said that his next book on dynamic chess, that he is working with Jacob Aagaard, is going to be released soon. A thorough gentleman that he is, he wished me the best for my tournament and left with a warm handshake. Not even for a moment did I feel that I had met him for the first time in my life. Not even for once did he make me feel as if he was one of the best players that our generation has seen. Humility and kindness, two qualities that are extremely rare to find, were filled to the brim in this great human being called Boris Gelfand!"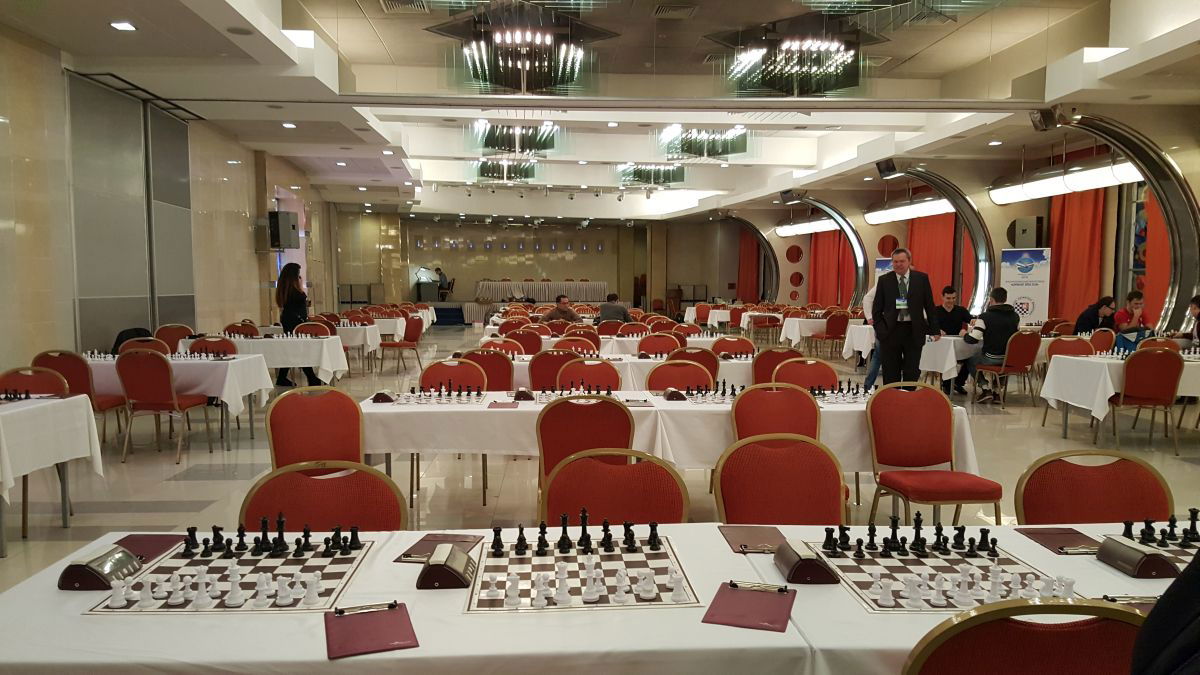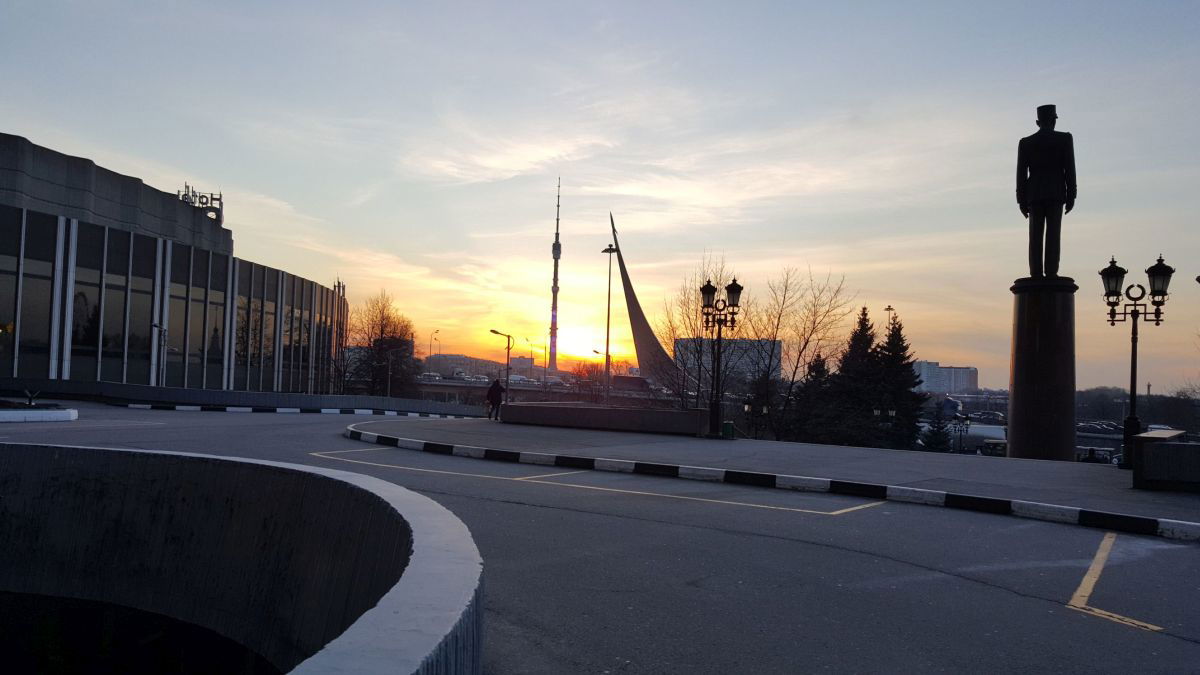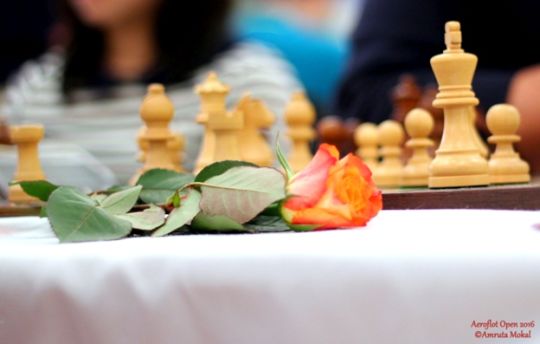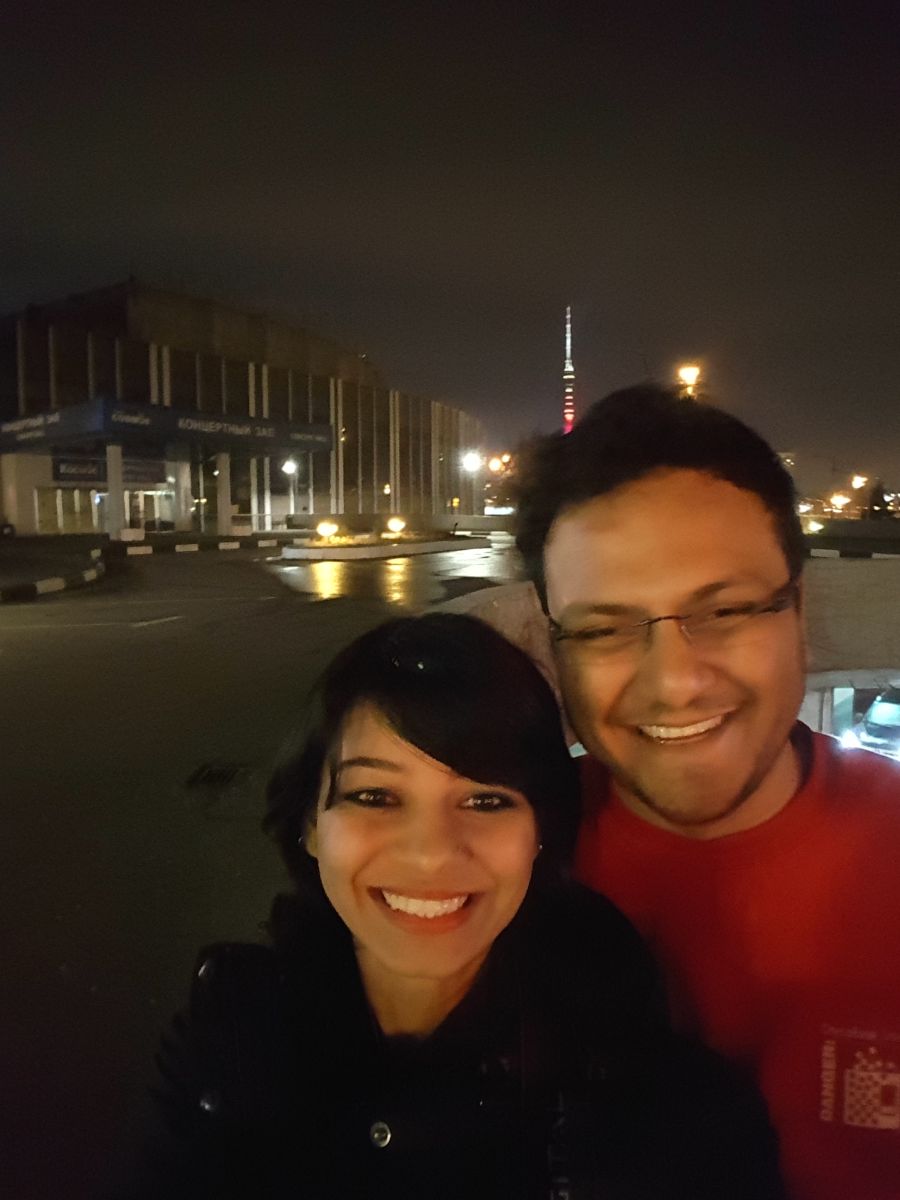 Details about the Aeroflot Open 2019
The Aeroflot Open 2019 will be held from 18th of February (date of arrival) to 1st March 2019 (date of departure). There are three events that take place:
1. A group (2550 Elo and above)
2. B group (2300 to 2550)
3. C group (2300 below)
Prizes
The total prize fund of the tournament is 1,20,000 Euros!

Schedule:
For all those extremely ambitious and have a lot of stamina could think about playing in both B and C groups with special permission from the organizer, like Sameer Kathmale did back in 2016.
Aeroflot Blitz 2019:
The Aeroflot Blitz is not just for fun. It is a serious event with a huge prize fund of € 20,000 and the first prize of € 5,000.
Entry fee:
The below amounts are per player and include entry fee, air ticket, accommodation (From Feb 18th to March 1st) with buffet breakfast and transfer from Airport to the hotel and back. This entry fee structure stands only until 1st of January 2019. Note that the price offered by us (check below) is €50 less than the official price. This will only be applicable if ChessBase India collects 10 entries in the next days. If not you will have to pay 50 euros additional to the below price. We are positive that we can achieve 10 entries!
Single room (players):
Standard: €1105
Superior: €1225
Double room (players):
Standard: €975
Superior: €1050
Single room (accompanying person):
Standard: €855
Superior: €975
Double room (accompanying person):
Standard: €725
Superior: €800
ChessBase India Power is the official partner of Aeroflot Open 2019
We, at ChessBase India realize the difficulty faced by players when they want to participate in International events and have to remit their entry fees and other charges. All the above amounts have to be deposited in the Interchess bank account in Riga, Latvia if the registration has to be done on your own. A lot of time is spent in filling bank forms, in addition to the extra charges levied by the bank. We have tied up with the Aeroflot Open 2019 so that all your issues related to remitting the entry fee, communication with the organizers and getting the telex number for the visa is simplified. And guess what, if until 1st of January 2019 we are able to collect 10 entries then you get 50 euro discount!
First of all you need to fill in the form given below. Then our representative will call you and discuss what you have written in the form. It is quite possible that you can club other tournaments with the Aeroflot Open and book your tickets accordingly. Of course, the price for the same would increase based on the flight tickets, but it is definitely an option. For eg. The Moscow Open 2019 is taking place from 24th January to 4th February. In the past many people have clubbed Aeroflot Open with Gibraltar, followed by Graz Open in Austria. This year however, Graz and Aeroflot clash with each other, but there would surely be other events which can be clubbed together.
We intend to collect 1€ = Rs.83. If you google the rate of 1€ to INR, then you would find that it Rs.80. However, the bank rate is always more when you remit money. In addition to it there are Swift charges and also foreign currency tax. We intend to transfer the cumulative amount of all the entries received on 2nd of January 2019. Besides, you also get 50 euros discount as compared to the price that the organizers are charging.
In order to play at the Aeroflot Open 2019, you need to fill in this Google form. Our representative will call you back as soon as you submit the form.
Terms and conditions (please read it carefully):
1) Conversion of Rs.83 for a euro has been taking in to consideration. We know that the current exchange rate is close to 80, but when you remit the funds through a bank they charge additional money. We will be very transparent about the rate that the bank provides us on the date of transfer (2nd of January 2019). We just don't want to be in a situaiton where the Euro rate increases and we have to ask you to deposit money again.
2) You will have to authorize us to do this foreign transaction on your behalf. This will mean that a letter will be sent to you where you have to give us permission for doing this transaction on your behalf.
3) Pan card details and passport copy is essential
4) After deposit you will have to allow us a week's time to get back to you with regards to the financial implications and refund. to complete that transaction to the organizer in a weeks time. Although organizer would be updated on the same day.
5) Our help will be limited to provide you with the telex number or the details which organizer has to provide. If additional services are required like visa application to the embassy, separate charges would be applied.
6) Russian Visa acceptance or non acceptance is Embassy's decision where Chess Base India Power is not liable.
Contact:
In case of any questions you can always reach us on:
Hotline and Whatsapp: 09106908500/ 78788 60008 (10 a.m to 8 p.m.)
Email: accommodations@chessbase.in
More about ChessBase India Power
Download important documents:
Package cost calculation for players
Package cost calculation for accompanying persons
Zone breakdown for calculation of package
Previous reports on Aeroflot Open on ChessBase
Aeroflot Open 2018 coverage by Niklesh Jain
Aeroflot Open 2016 coverage by Sagar Shah
---