9th HDBank International Open Round 7: Bogdanovich maintains lead, Divya beats a GM
GM Stanislav Bogdanovich maintains half point lead by beating the defending champion GM Sandro Mareco after the former trapped his opponent's Queen at the center of the board. Wang Hao went for Keres Attack against Dutch GM Loek Van Wely and managed to win the Rook-Knight endgame when Van Wely mistimed the Knight exchange. Iturrizaga made his third consecutive draw, this time against the hometown favorite Nguyen Ngoc Truong Son in just 16 moves. Among Indians, WIM Divya Deshmukh had a great day when she defeated GM Tu Hoang Thong. Photo: Shahid Ahmed
Bogdanovich remains unstoppable, Divya's dominant show
The Ukrainian GM Bogdanovich was in a winning mood was shown with a choice of his unusual opening and then going for an attacking play. His opponent GM Sandro Mareco of Argentina was surprised to have found his Queen trapped at the center of the board on move no. 34
Wang Hao played an attacking game since the beginning. Although he might not have got any substantial advantage immediately, but in the endgame he capitalized on Van Wely mistake of a mistimed Knight exchange.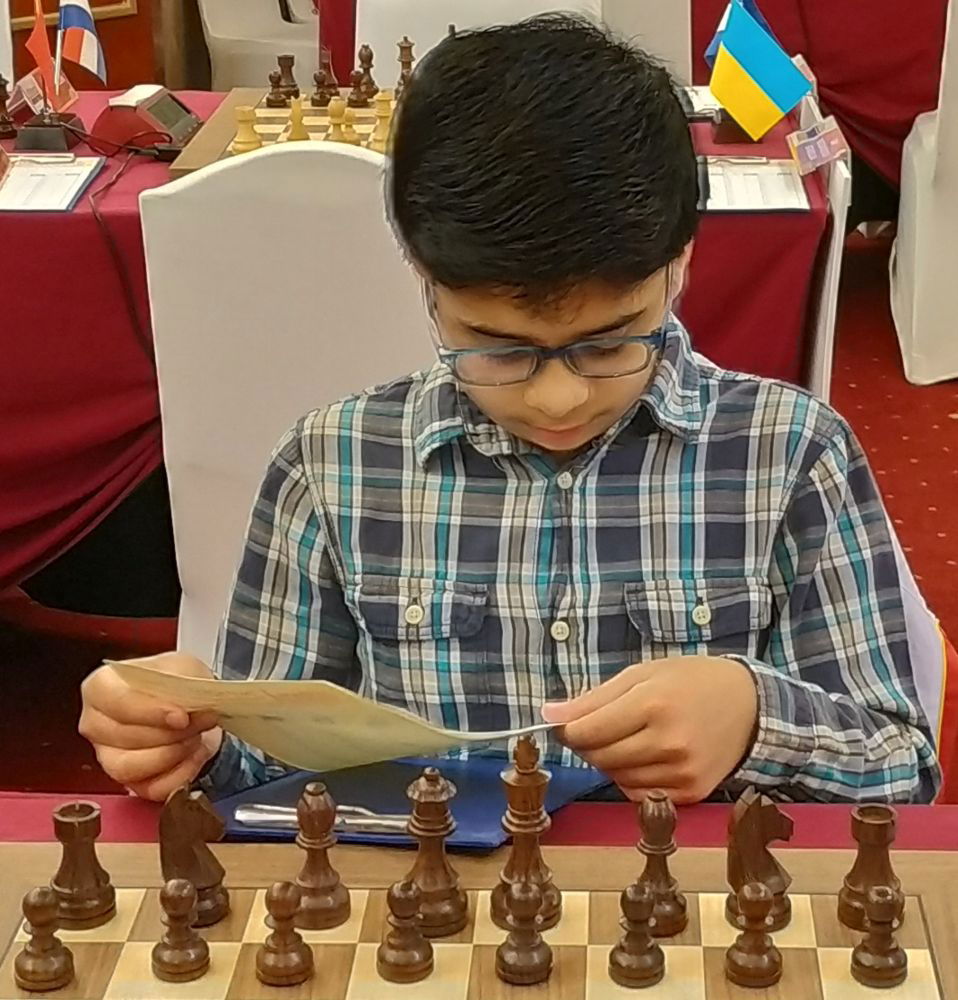 Leon managed to equalize with the Black pieces out of the opening in Sicilian Dragon against GM Ivan Popov. However he blundered a pawn in a Double Rook and many pawns endgame which proved to be fatal.
Yesterday she held her nerve in time pressure and managed to salvage a draw in Rook and Opposite Color Bishop along a connected passed pawns against IM Liu Xiangyi of Singapore.
Round 7 results:
Round 8 pairings:
Round 8 on 2019/03/12 at 09:30
---