Ajay maintains sole lead and Divya becomes champion with a round to spare in National Sub-Junior 2018
Ajay Karthikeyan of Tamil Nadu continues his dream run and maintains half point lead heading into the final round. He will face the defending champion Sankalp Gupta in the last round of the tournament. In the girls section, Divya Deshmukh won the National Championship for second year in a row and this time with a round to spare. While the open category is still open for anyone to win, in the girls category there is a close fight for second position as eight girls are at 7.5 points each, followed by five girls at 7. We bring you games, positions and photographs from round 8 and 9 of the 44th National Sub-Junior Open and 35th National Sub Junior Girls 2018. Photos: Swati Biswas
Ajay Karthikeyan stays ahead of the pack and Divya Deshmukh emphatically wins National Sub-Junior for second consecutive year
Both Utsab and Ajay tried to push to gain the upper hand, but no one budged to give any chance to their opponent in Sicilian Maroczy Bind.
Sankalp and Aronyak made a threefold repetition in 30 moves in a seemingly equal position arising out of Caro-Kann Advance variation.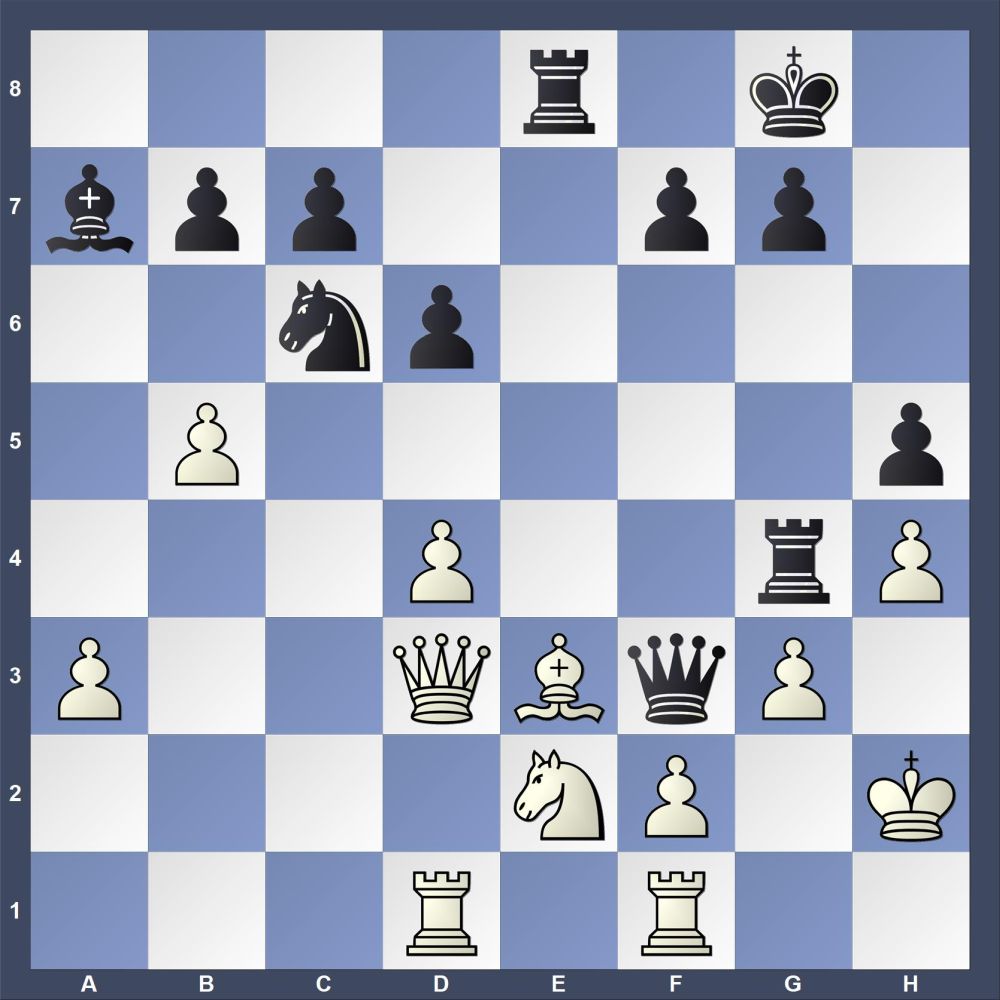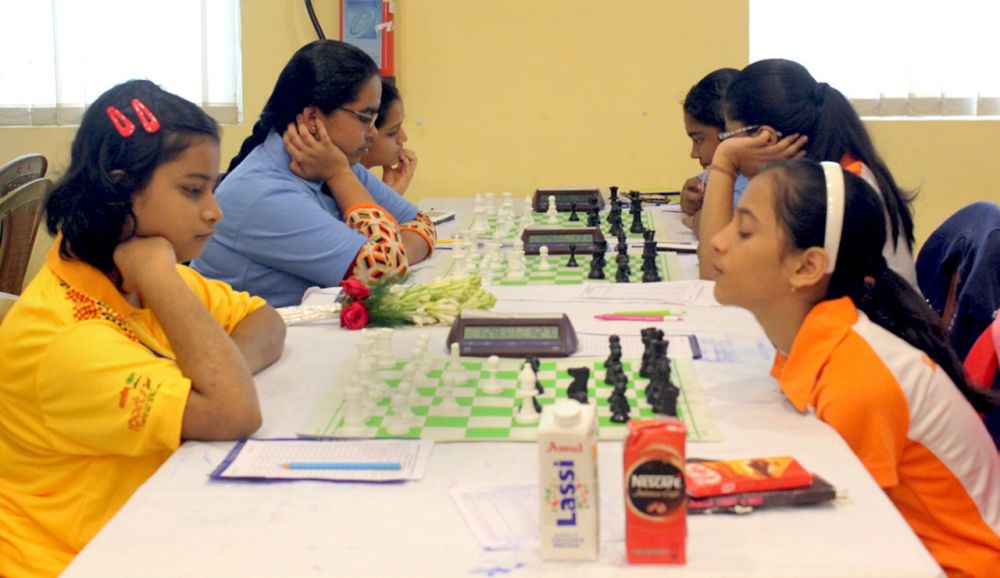 Despite getting an early opportunity to capitalize against Divya, Bristy was unable to seize it and eventually fell into tactical error after she tried to equalize pawns using tactics.
Poorna Sri M K of Tamil Nadu defeated Bhagyashree Patil of Maharashtra with a devastating attack in Sicilian Najdorf
Ajay and Divya win their respective matches and get into sole lead at the conclusion of round 9
Photo Gallery:
Top board results in open category
Round 10 on 2018/07/24 at 11:00 AM
Top board results in Girls category
Round 10 on 2018/07/24 at 11.00 AM
Final round pairings in open category
Round 11 on 2018/07/25 at 10:00AM
Final round pairings in girls category
Round 11 on 2018/07/25 at 10.00 AM
Solution:
Related news:
Sankalp, Ajay, Utsab, Soham and Divya lead after round 8 in 44th National Sub-Junior 2018
---