Three rating tournaments in a span of 20 days!
Sivakasi—the crackers city of India witnessed a chess festival of sorts when the 3rd Hatsun Idhayam FIDE open, Sivakasi Chess Sparkles and TN State U-25, all three FIDE rated tournaments were held in a span of 20 days! Tamil players were in for a treat as they got an opportunity to play against stronger players in back to back tournaments. IA Anantharam sends us a detailed report.
Three rating tournaments in a span of 20 days!
3rd SCS FIDE Rated Chess Tournament (18.05.2017 to 22.05.2017)
Sivakasi Chess Sparklers is organizing a major FIDE rated tournament every year in Sivakasi, inviting strong players from all over India. the third edition of the tournament is no exception, about 325 players participating in the five days open tournament. The playing field included IM elects A Ra Harikrishnan and M. Kunal of Tamil Nadu as the top two seeds, IM Muralikrishnan BT of Railways, IM Chakkravarthy Reddy of Telangana and Asian Under-9 Champion D. Gukesh of Andhra Pradesh.
In the first two rounds, seeded players had a smooth sailing. In the third round, PL Kavitha of Tamil Nadu shocked S. Harini also of Tamil Nadu, who is rated about 500 points above the former. SS Manigandan a former Tamil Nadu champion in the under-17 category held the top seed Harikrishnan to a draw in the fifth round. Similarly, fourth-seeded Gukesh also had to be content with a draw against M. Barath Kalyan, a Commonwealth silver medallist in the age category. Five players – M Kunal, AL Muthaiah, S Yogit of Chennai BT Muralikrishnan and Chakkravarthy Reddy led with five points in as many rounds. Kunal escaped from the clutches of defeat against International arbiter S Ganesh Babu, who blundered in the dyeing minutes.

Gukesh and Hrithikesh of Tamil Nadu defeated BS Aswin Kumar and M. Barath Kalyan to join the five overnight leaders with 5.5 points each after six rounds. Top four boards of the seventh round ended in a draw, resulting in an eleven way tie at the top, each with 6.5 points at the end of eighth round, leaving nobody to guess or have a clue about the winner. The pattern did not change in the final round also. On the top boards IM Muralikrishnan had to be content with a draw and on the second board, Muthaiah inflicted a defeat on Gukesh. While Kunal and IM Chakkravarthy Reddy overcame the stiff resistance from Harini and Manigandan. Kunal, Murali, Muthaiah, Chakkravarthy Reddy and RM Subramanian scored 7.5 points each and tied for the first place. Kunal, fresh from his victory at Virudhunagar five days back, secured the first place, followed by Murali and Muthaiah. Kunal was awarded a cash prize of Rs.70000/- and Murali received Rs.50000/- for his efforts.

All the players were complimented with chess sets and free lunch on all days of the tournament.
The inauguration was a grand and elite function, with stalwarts from FIDE, AICF and TNSCA attending it. Vice President of FIDE Sri. DV. Sundar inaugurated the tournament in the august presence of Sri.V. Hariharan, secretary of AICF and General Secretary of TNSCA and Sri. B. Murugavel, Vice president of TNSCA. Sri. A Gopalsamy, President of Virudhunagar District Chess Association was the chief guest and Sri Nandakumar, Principal, AG Polytechnic College was the guest of honour. 
TN State U-25 Championship 
A look back at the golden era in Sivakasi
About the Author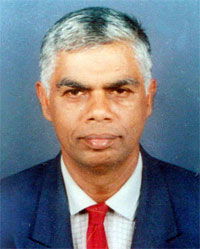 Rathinam Anantharam is an A-grade international arbiter. He is the
Councillor in FIDE Arbiters' Commission

Chairman of Arbiters' Commission, All India Chess federation

Member, Qualification Commission, FIDE

Member, Pairings & Programs Commission, FIDE

He has served as chief arbiter for two World Junior, one World Schools Championships, besides several Asian championships and GM tournaments

He is also a FIDE lecturer

 
---